Best Scientific Toys for Adults: Unique Gifts
Have you ever deeply engaged in your child's 500-piece Lego set? Or, surprisingly, really enjoy building any 3D creation with their Magna Tiles?
Or are you looking for a gift for someone that likes science?
Whether you majored in STEM or have a knack for science, science toys can bring us back to moments in time of pure presence and imagination. They can also stimulate parts of our brain that don't get used often.
Especially with something as hands-on and tactile as a science toy.
Since I have experienced this same type of intrigue with my kids' science toys, I decided to research what science toys for adults are out there.
Why a Science Toy
The subject of science is open-ended. It teaches you analytical skills. Analytical skills don't always bring you to the answer right away but allow you to think critically, experiment, and consider various options. Even that sentence right there made you think a little, huh? That is what science does!
Science toys fuel exploratory learning. Something we don't engage in as frequently as adults. It can help sharpen our memory and critical thinking and problem-solving skills.
In a world where new innovations are constantly popping up. We think engaging with a science toy can spark creativity, and fuel that inner imagination we all need in our lives. Here is a list of some of my favorite adult science toys!
Smart Nano Bots – STEM Robotics Kits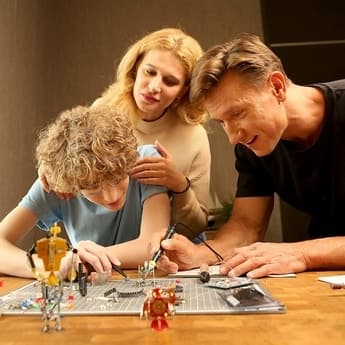 Starting off the list is the Smart Nano robot building kit from Geeek Club. This is a pricey kit, but it comes with anything and everything to practice your engineering skills.
It is a great kit that introduces you to learn the basics of machine design, engineering, and Robotics. If you have a teenager, this kit starts at age 14 and up.
Why We Love It:
It is a kit designed for anyone, from beginners to advanced builders.
Easy to follow instructions.
You can actually bring your machines to life.
You can see the current price of the Smart Nano Robot here.
Another Robot builder we have reviewed ourselves is Clicbot. Clicbot is designed for children eight and up, but it is an enjoyable coding robot-building activity for adults as well. You can find our hands-on review of Clicbot here.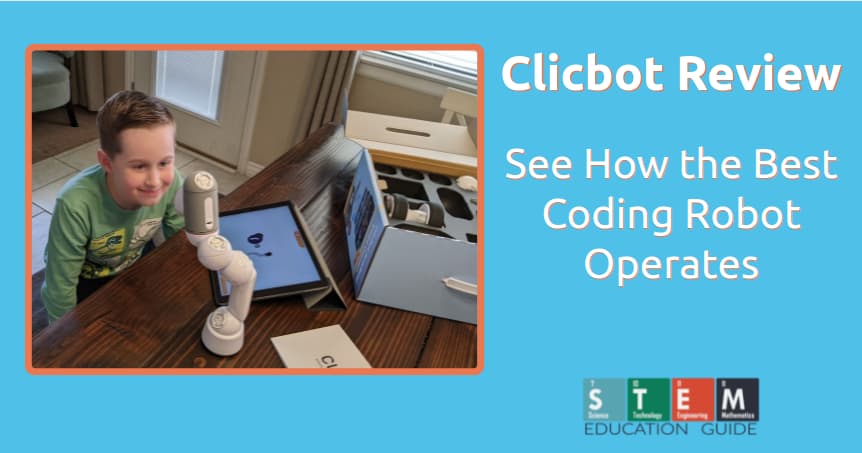 Speks Geode Magnetic Fidget Sphere
This Speks magnetic fidget sphere is like a mini Magna Tile set for adults. Not only can you build a sphere. You can also stack the shapes and create your own unique 2D creations.
f you're looking for a gift for someone that likes science, Speks is one of the best gifts for the science lover in your life.
Why We Love It:
It is a great fidget toy to have at your work desk.
It is small and collapsible, meaning you can take it anywhere.
It comes in so many different colors.
With this, you'll connect different pieces to find your favorite combination.
You can click here to see if it's still available.
Wooden 3D Puzzles
We love 3D wooden puzzles. We love puzzles in general, but taking it to the next level and making it multidimensional makes them that much more exciting. We could spend all day building one of these.
Like this 3D wooden mechanical gear set. It takes up to four hours to assemble, requiring a lot of attention to detail.
Why We Love It:
Once you finish it, you can actually use it to store things.
It is the ultimate mindfulness project.
The craftsmanship of these wooden 3D puzzles is impressive.
Nothing is more satisfying than seeing your hard work pay off in physical form. There are an array of options out there for 3D wooden puzzles. From ships and clocks to music boxes. The possibilities are endless.
You can see the current price of this 3D Wooden Puzzle here.
hands-on review here
Euler's Disk
While there isn't much building involved with this adult science toy. We think it'll capture your attention for minutes on end. The sound and light experience will leave you asking yourself.
How does it do that? Another bonus, the Euler's disk is a lovely side table or desktop decoration.
The set comes with a flat, concave mirror base and a 3-inch multi-colored steel disk. Simply spin the disk on top of the mirror and watch what happens. Instructions and scientific answers are included! As the Amazon description says, it is a hypnotic display of light and sound.
Why We Love It:
It is a simple mesmerizing display of science.
A decorative science toy for your desk.
Even though it is simple, it can leave you engaged for minutes on end.
You can find this interesting science toy for adults here.
Maze Marble Run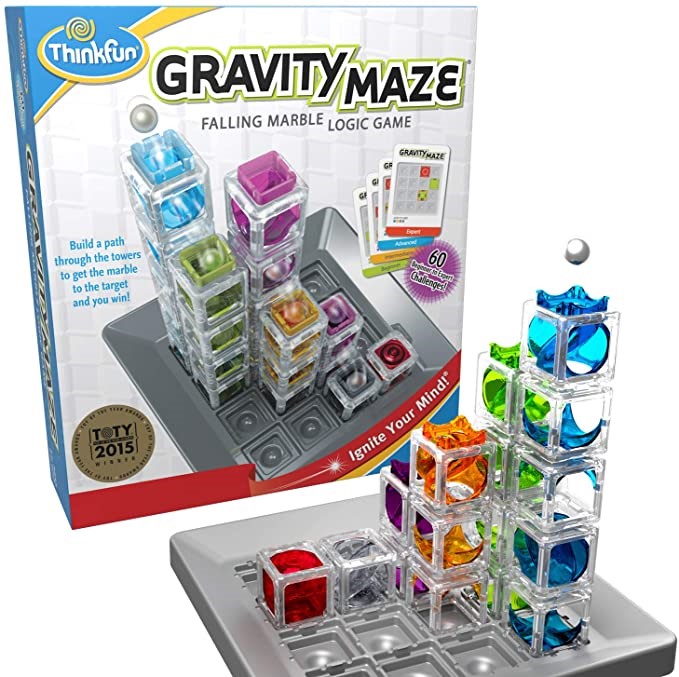 A marble run for adults! This marble run takes its unique shape with a different structure for creating your marble run than most marble runs for kids.
This open-ended activity comes with multi-level challenges ranging from beginner to expert for endless unique challenges. Think Fun also offers different types of critical skill-building logic games, including circuit, domino, and laser mazes.
Why We Love It:
It combines engineering and science – building, planning, and gravity experiments
The colorful display is eye-catching and fun to create different patterns
The structures are simple and don't come with many parts, making for easy cleanup
Check to see if this is still available here.
Smart Robot Arm Kit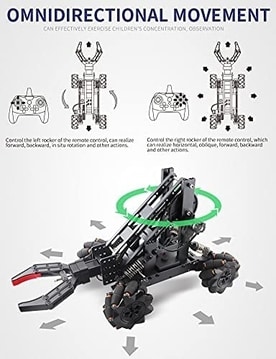 Combination of a smart robot car and a robotic arm. It will take you a few hours to put together, and there are some small parts, but nothing too tricky.
It comes with a controller like any RC car, and we like that it can move in any direction while holding something in its arm. It's also programmable with no additional equipment or add-ons you would need to buy.
Why We Love It:
The programable robot arm has full movement.
New wheels allow the robot to rotate 360 degrees and move in parallel.
Check here to see if it is still available.
Wrapping Up
Whether you are searching for an adult STEM toy for a holiday or simply browsing for a new way to engage your mind. We think this list of adult science toys is a good start. STEM and science impact every single one of us on an individual level.
Understanding that and finding ways to sharpen those different parts of our brain can help spark our creativity and innovation.