Best STEM Subscription Boxes for Kids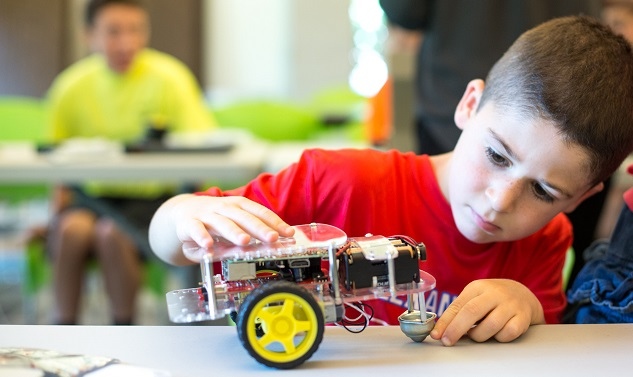 In this day of age, we all love receiving mail! Kids even more so than adults.
If you don't have time at home to plan regular science experiments or adventure with new robotic activities, a STEM focused subscription box is a great reminder to do a STEM project every month in your house! Everyone at home is going to be excited when these boxes arrive in your mailbox every month.
Best Overall STEM Subscription for Kids: KiwiCo Tinker Crate
At just $20/month, KiwiCO's Tinker Crate is GREAT! It's very hands-on activities every month. Plus, a great lesson to go with it so your kids really understand the skills it's teaching.
The activities vary each month, so you won't get bored.
This is my favorite overall STEM subscription box, but it's especially my favorite for any homeschooling families. Unlike the Amazon box that I mention below, this one is more education-focused instead of a toy. However, some of them are going to be single-time activities.
Best Kids Subscription Box to Teach Kids to Code: BitsBox
This Boulder, CO startup was founded by two ex-googlers looking to teach their own children how to code.  It combines both the physical elements and computer to give a child a well-rounded approach on how code works and to think like a programmer.
Each month you receive box with dozens of coding projects, ranging from simple to more advanced. You then login to the Bitsbox website to begin building the app. The app can be shared and played with on any mobile device or computer with a web browser. We loved the characters and themes of the games and kit!
Bitsbox site says it is great for children from 6 to 12 year olds. Sometimes the added extras & toys will feel a little young if your child is on the older side of the spectrum. If you have done other programming apps with your children, most are graphical. This eliminates any syntax errors and is generally easier for kids who are slower to type. However, Bitsbox is typing based, which may make it frustrating for younger children who are slower to type.
Bitsbox uses JavacScript syntax.
Best Affordable STEM Subscription Box for Kids: Amazon's STEM Club
Amazon offer's their own STEM subscription box for just $19.99/month.
And you can choose one of three different age groups:
Subscription for 3-4 Year Olds
Subscription for 5-7 Year Olds
Subscription for 8-13 Year Olds
Making it a better option than many other subscription offerring, especially if you have a younger child who aren't a good fit for the subscription boxes geared toward old kids who already have typing skills (this is especially important for some of the programming kits.)
I like this subscription because it is affordable. But, it does not mean you're getting cheap STEM toys (ie. selling you toys that would typically be priced under $20). It is a big variety, but I would estimate the average price is about $20 per toy, so while it isn't a steal, you also don't feel ripped off. Past months have included Snap Circuits or Gravity Maze.
While it hasn't happened to me personally, some reviews say they have received repeat toys. That surprises me. With Amazon's really advanced fulfillment tracking, I wouldn't expect that. But it sounds like (based off of other reviews) you can return a toy if that does happen to you.
Best Robotics Subscription Box for Kids: GoBox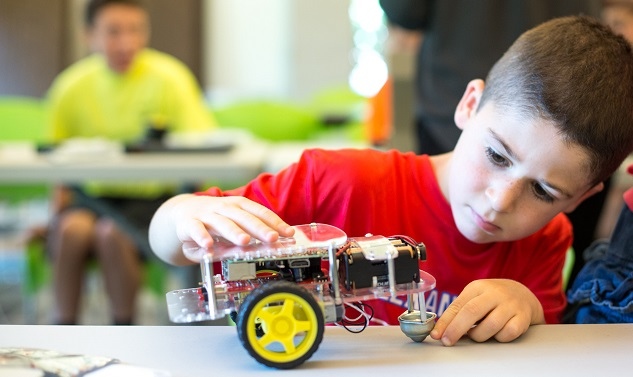 With the GoBox you receive a robotic car. Then each month, for the subscription, you receive a new mission for you robot. The missions are a perfect way to learn how to program, as it walks you through the steps of building and programming for that mission.
The subscription aspect to this robotics kits is great. Many of the robot kits you can buy tend to lose their appeal over time or you run out of projects to do with it. With GoBox, it keeps you engaged the entire time!
The big downside to this subscription box: the kits are $19.99 per month which is the typical subscription box price. But GoBox charges a $189.99 entry fee (when you receive your car). However, generally robotics kits are a higher price point, so even though this is expensive compared to the other type of kits we have reviewed here, it was still worth the price tag!
Best Science Subscription Box for Kids: Bluemoon Box
Inspire future scientists with Bluemoon! The experiments are better for children ages 5 to 8 years old. The included book illustrations go along with experiment and really make the learning part of it feel natural. The kids love pretending they are a lab scientist, so buying a lab coat was a fun addition.
Each box includes 2-3 experiments. Some you can do multiple times, but generally you just have the supplies to do each experiment once. Each box focuses around one scientific topic. The site says the subscribers can be as old as 12, but the topics are a little young for 10-12 year olds.
Best STEM Subscription Box for Kids: GenuisBox
Why do we love this science subscription box for kids? It does everything! This is the subscription box focused entirely on developing STEM skills. It gets your child exposed to a  different STEM  topic each month, from weather to engineering to physics.
There are multiple activities in each box around the topic of the month. Parent involvement is minimal with these kits! The kids just went with the kits on their own. The directions and narratives are clearly illustrated and well done.
And another plus side, they donate part of your subscription (only $25/month) to ManyMentors, an awesome STEM mentor program.