12 Best Preschool STEM Books for Little Learners
STEM learning plays a crucial role in a child's future. With a focus on Science, Technology, Engineering, and Mathematics, we create valuable knowledge that our young children need to be successful and competitive in the years to come.
Teaching children at such a young age is important for encouraging growth and development. That is why we need to teach our little tots as early as possible with the help of the best preschool STEM books.
Before we get started, grab my free eBook with over 25 STEM experiments for kids. For all my free downloads, check out this page.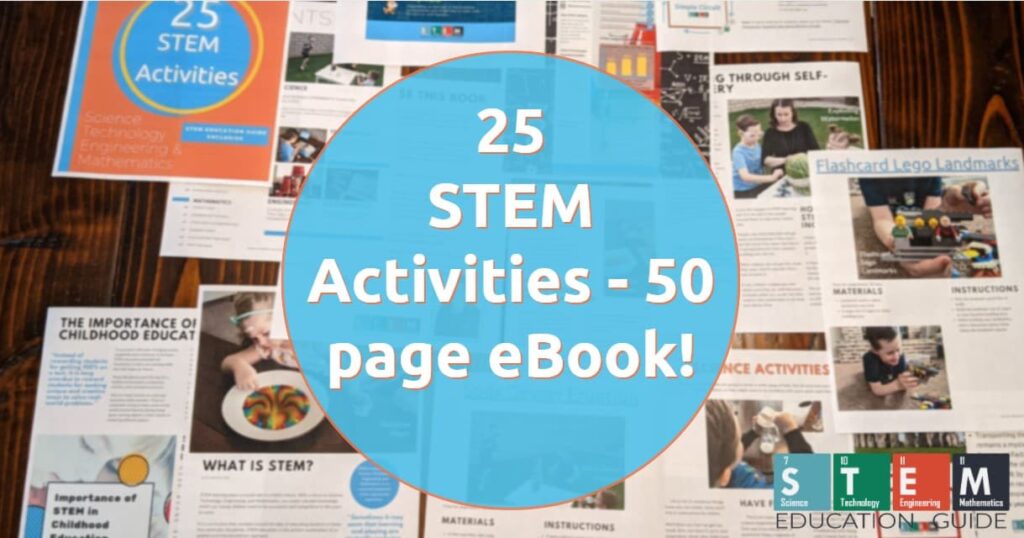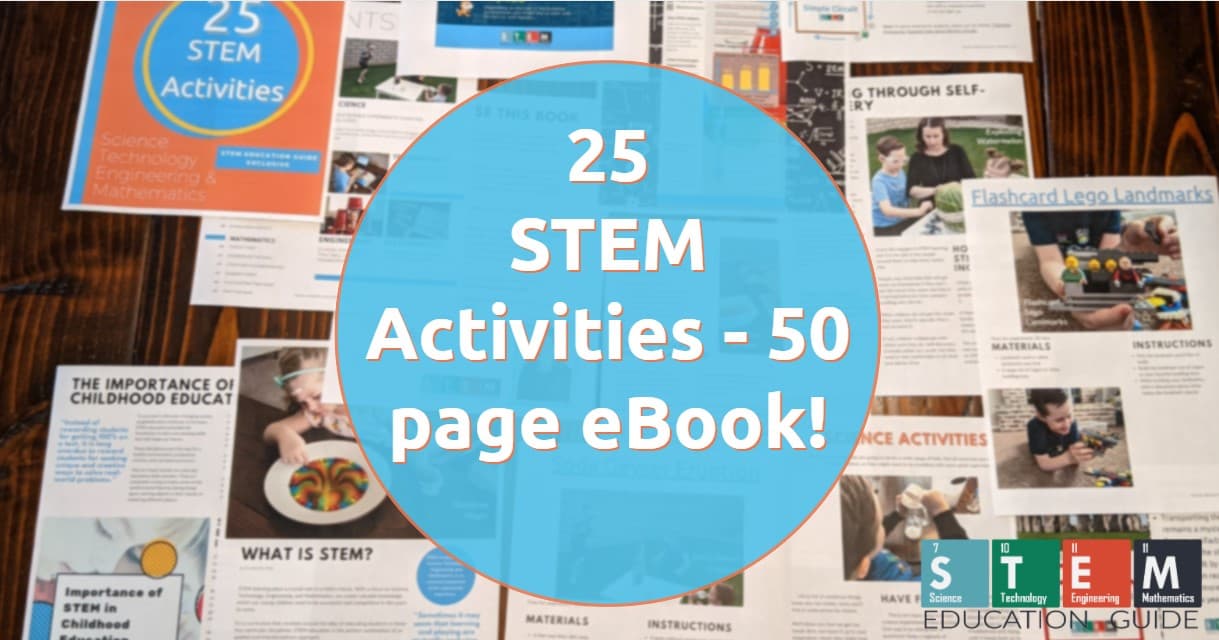 1. Cece Loves Science by Kimberly Derting and Shelli R. Johannes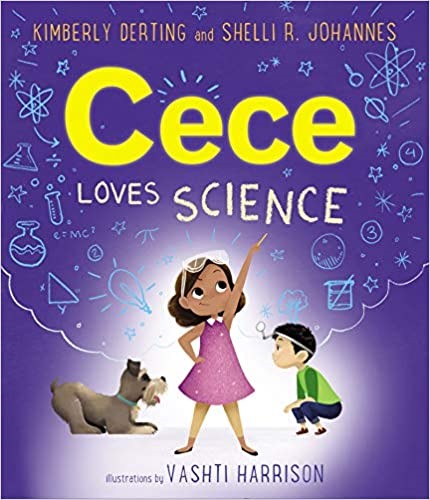 Pets are family members too. It is just right for little children to know more about their canine friends. In this picture book, Cece and her friend Isaac use a scientific approach to answer one question related to dogs: Do dogs eat vegetables?
This STEM book has become a New York Times bestseller as well as an NAACP Image Award winner. To keep your kids entertained while learning the nature of their furry friends, this book is the right pick for you.
2. Awesome Science Experiments for Kids by Crystal Chatterton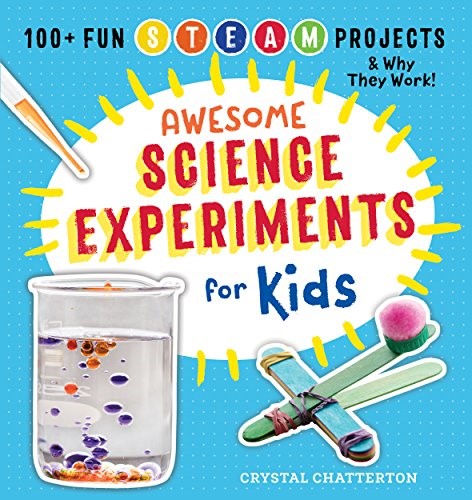 Learning science is nothing without experiments. Satisfy your kid's curiosity by engaging them in different experiments at a young age. This book by Crystal Chatterton has more than 100 exciting STEM activities that your kids can safely do. It comes with easy instructions and colorful photos to have visual examples of what to do and what to expect from the set's activities.
This book will help kids learn by teaching them how to create a hypothesis, conduct an experiment, and record the data they collected from the experiment. It encourages kids to discover the world at their own pace while improving their critical thinking abilities.
I like this book for its hands-on learning with STEM projects. If you're interested in learning more about hands-on educational projects for kids, check out my article about the top STEM subscriptions available for kids.
3. All About Weather by Huda Harajli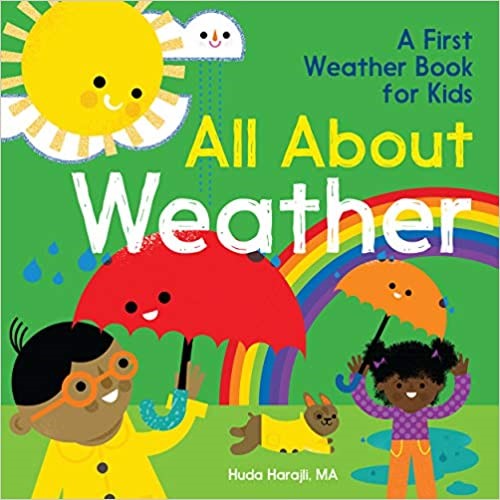 This book is perfect for children ages 3 to 5 years old. With wonderful illustrations, kids dive into a weather adventure of warm summer days to cold winter nights. The book also includes discussions about the difference between the four seasons, how clouds and rainbows form, and so much more!
It also contains advanced facts such as how we can use the wind to make electricity. But rest assured that all info is laid out properly to level a kid's comprehension for better understanding.
4. Have You Thanked an Inventor Today by Patrice McLaurin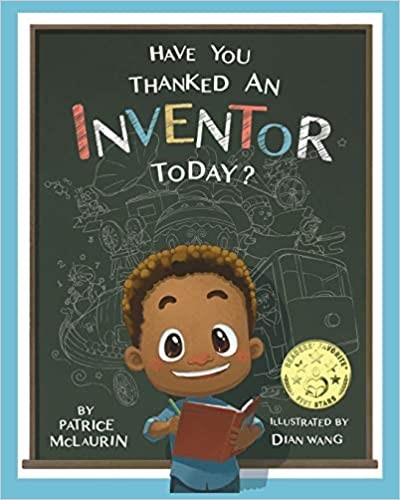 Have You Thanked an Inventor Today focuses on the contributions of African-American inventors to the world of science. What makes this book an awesome read is the inclusion of brief biographies of these amazing inventors and activities that support reading comprehension for children. The 36-page book talks about different inventions that kids use in their everyday lives.
Additionally, Microsoft also calls this book a "Book to Inspire STEM." It received a 5-star rating from Reader's Favorite. With all these credits, we can guarantee that this is one of the best Preschool STEM books your child can learn from.
5. Travel Then and Now by Vicki Yates
Preschool STEM books that focus on one topic alone gives a better understanding of the subject matter. The Travel Then and Now book written by Vicki Yates focuses on transportation that our great grandparents had in their time and compares it to the transportation we have now. The book is geared more towards the engineering side of STEM.
Here, children will enjoy actual photographs of travel methods that we all have enjoyed through the years. The 24-page book is best for 4 to 6 years old.
6. How to Code a Sandcastle by Josh Funk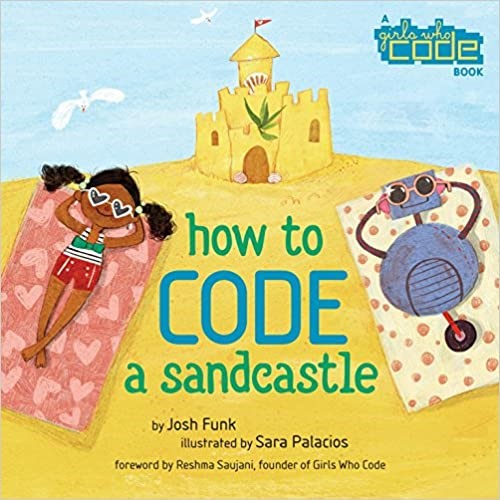 Another of the Preschool STEM books that will entice your child to be creative builders is How to Code a Sandcastle, written by Josh Funk. This book aims to introduce kids to computer coding concepts that are otherwise too advanced for their age. However, this book is written for easy comprehension by children ages 4 to 8 years old.
The characters in the book, Pearl and Pascal, make use of fundamental computer coding such as sequences and loops to build their sandcastle. The book also introduces small and manageable steps, which teach kids to undergo a process to achieve something.
The author Josh Funk is a software engineer, so you can be assured that this is truly a high-quality STEM book for your kids.
7. When I Build with Blocks by Niki Alling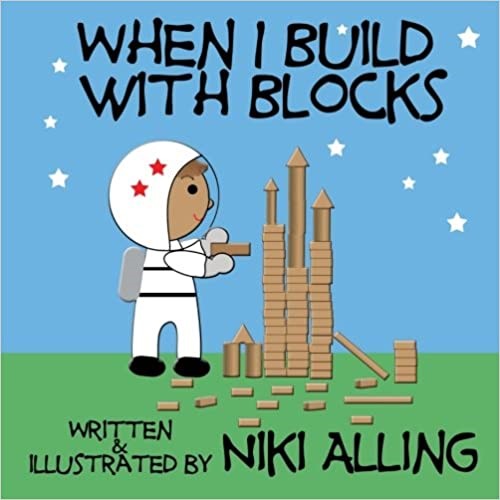 No other Preschool STEM books are more age-appropriate than Niki Alling's When I Build with Blocks. We all know how little kids love building blocks. They keep them entertained while encouraging their little minds to be creative. This book is age-appropriate for preschool and Kindergarten children ages 3 to 6 years old.
The book teaches kids how to build creative block structures. It comes with photos of original building block ideas from kids in actual preschool and kindergarten classroom settings.
8. The Little Engineer Coloring Book by Seth McKay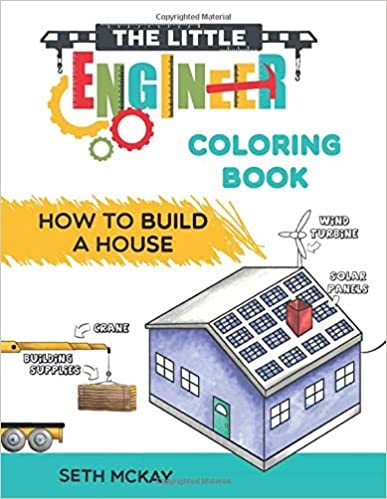 Engineering is an important aspect of every Preschool STEM book. This book focuses on the engineering works of houses. From conceptualizing floor plans to building the house itself, every little engineer will surely take delight in this book. It comes with detailed images and understandable words so that you can read it to the kids comprehensively.
The book also comes with a free training certificate! So, your kid will feel more accomplished as he receives the training certificate after completing the book.
9. Preschool Math Workbook for Toddlers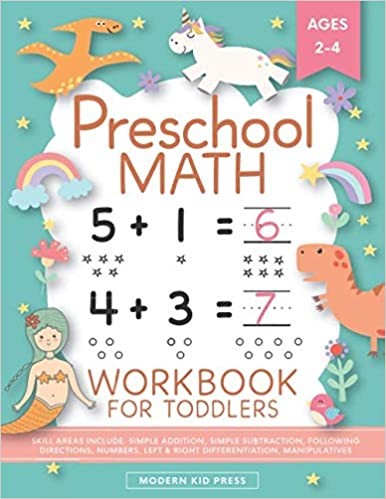 Learning math concepts allows kids to build on the necessary basics that they have to know. This math workbook will teach toddlers ages 2 to 4 basic mathematical skills such as recognizing numbers and counting.
It can also help kids learn how to write numbers through tracing. The book includes magical creatures such as unicorns and other animals to keep the kids engaged in each activity.
10. Math Fables by Greg Tang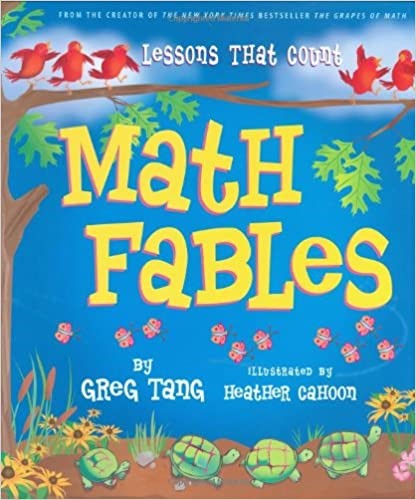 Math Fables is one of the best Preschool STEM books geared towards mathematics. It teaches kids to count, as well as gives them an idea of how addition and subtraction works. This book is a good follow-up to the Preschool Math Workbook for Toddlers we have listed above.
Math Fables provides 4 to 8-year-olds the necessary skills needed to learn the simple math skills they need later on in life.
11. Simple STEAM by Marnie Forestieri and Debby Mitchell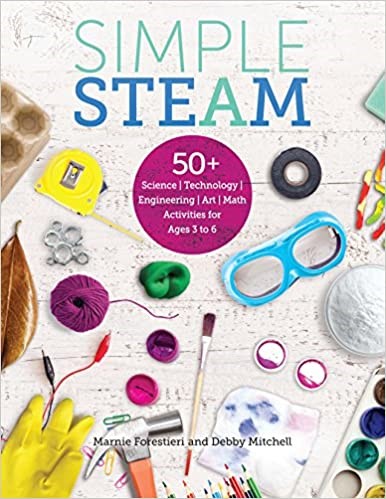 This STEM book comes with an additional A for Arts. The 50+ Science, Technology, Engineering, Art, and Math projects will surely entice all children to engage in fun learning activities. The 152-page book is great for children ages 3 to 6, making it appropriate for preschool-aged children.
Moreover, this book has received several accolades, including the Creative Child Magazine 2018 Book of the Year Award and the Learning Magazine 2019 Teacher's Choice Award for the Family.
12. OKIDO Activity Book Subscription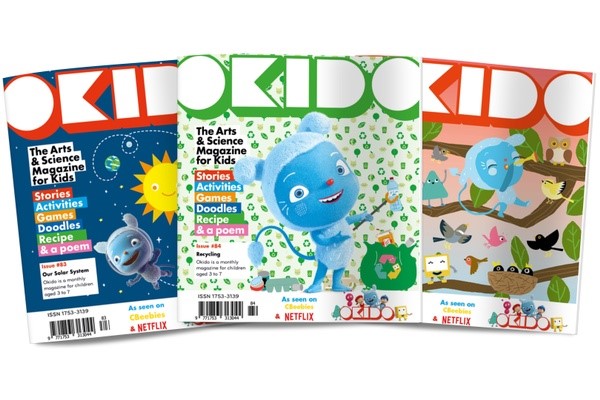 STEAM – STEM with A for Arts – encompasses all your child needs to learn. This subscription activity book made for children ages 3 to 7 years old makes learning easy. There is a specific theme for each month on any STEAM topic. Stories, experiments, and activities such as games and worksheets will circle the specific theme so that learning won't be such a bore.
The best thing we love about this subscription is that the editor for every monthly issue you receive is a certified Ph.D. Scientist! Now, we're talking smart! On top of that, the book has eco-friendly and biodegradable materials too.
It uses FSC certified paper and vegetable inks! Thus, learning while teaching our kids to become environment-conscious is the way to go!
These books will help build a foundation of education for your littles! I encourage you to look through other STEM activities throughout my site. Also, please check out my article, Basic (And Not So Basic) Kids Crafting Supplies List.