Amazon Prime Day STEM Toy Deals – 2023
It's here again! Amazon Prime Day 2023 is July 11th and 12th.
It's 48 hours of highly anticipated deals with deep discounts.
If you're unfamiliar with Amazon Prime Day, it's two full days where they slash the prices of many popular products. We're going to be keeping an eye out for the top-selling STEM toys and learning robotics.
While it doesn't officially start until the 11th, Amazon has already begun ramping up the deals now. Check out Amazon's official Prime Day page here.
Most Popular STEM Toys and Learning Kits to Watch Out For
These are the top 10 STEM toys and kits to keep an eye on during Prime Day:
We dive deeper into each toy down below.
I'm going to be updating this page during Prime Day as I find new deals. Make sure to check back, as I'll be updating throughout the two days.
Do I Have to Be an Amazon Prime Member?
Only Amazon Prime members can really take advantage of Prime Day. The good news is it's easy to sign up, and Amazon offers new members a 30-day free Prime member trial.
You'll get all the benefits of full membership with your free trial. If you want to cancel after Amazon Prime Day is over, you'll still receive your purchased items at a discount.
How Do I Prepare for Amazon Prime Day?
First, make sure your membership is in order, and if not, hop on the 30-day free trial.
Generally, if you can hold off on buying anything from Amazon, it's best to wait for Prime Day. Even 3rd partly sellers that aren't participating can still have a sight discount on their items.
Watch Out for Lightning Deals
If you're new to Amazon Prime, a Lightning Deal is a promotion in which a limited number of discounts are offered on an item for a short period.
So if you see an item you want during a lightning deal, you must act fast! If an item is deeply discounted or desirable, it can go fast.
To read about Amazon lightning deals, you can check out their official terms of service.
Ok, let's get into the STEM toys!
If you're looking for some educational activities for your little ones, I have just the thing! Please take a look at my FREE STEM activities eBook that I made with my kids. You can download it here: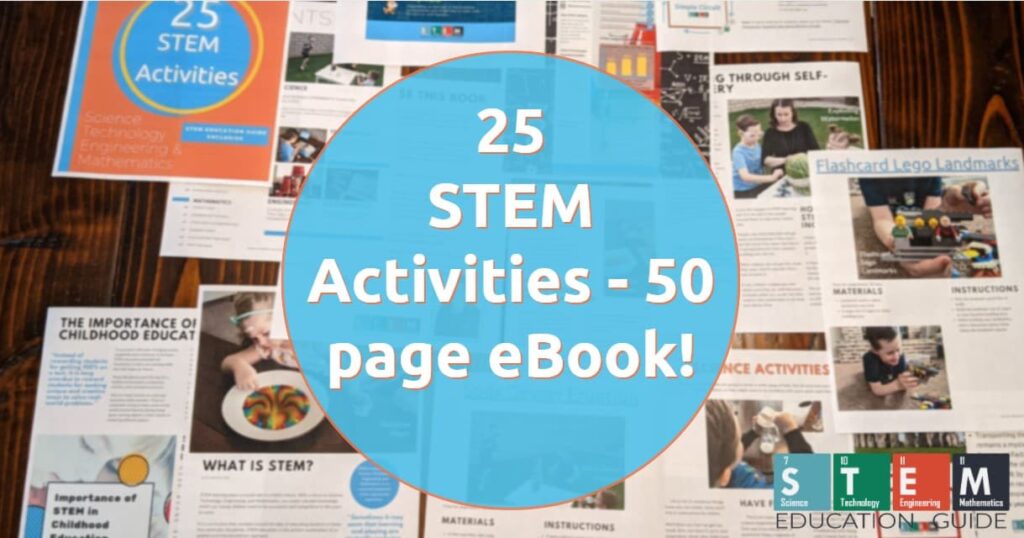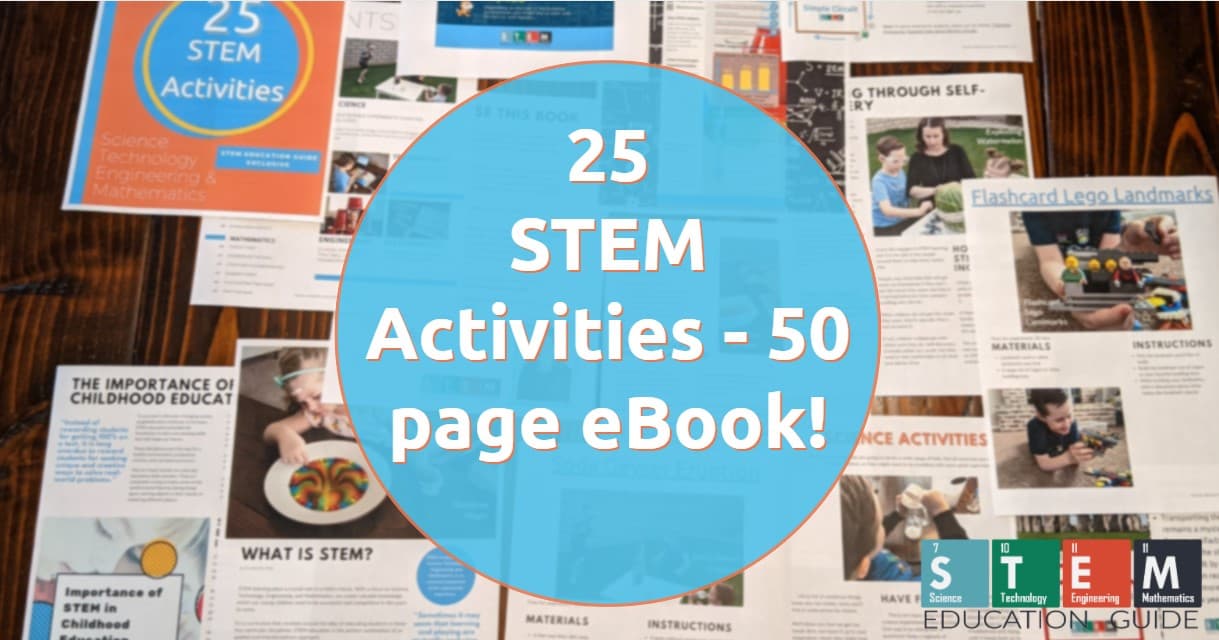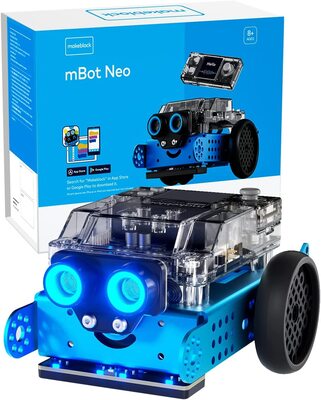 The mBot Neo coding robot is an amazing tool that can really boost your kid's ability to concentrate, think logically, and get creative.
Learning to code is like opening a door for children to vast opportunities. Just like reading, coding is becoming a must-have skill in today's digital world.
The best part? It doesn't have to be boring! Learning to code can actually be a lot of fun.
Speaking from personal experience, I love coding robots. I've watched my son not only assemble mBot, but also use it while he's learning to code. It's an absolute joy.
Explore our comprehensive hands-on review of Mbot Neo right here. Alternatively, discover the current discounted price on this exclusive Prime Day special.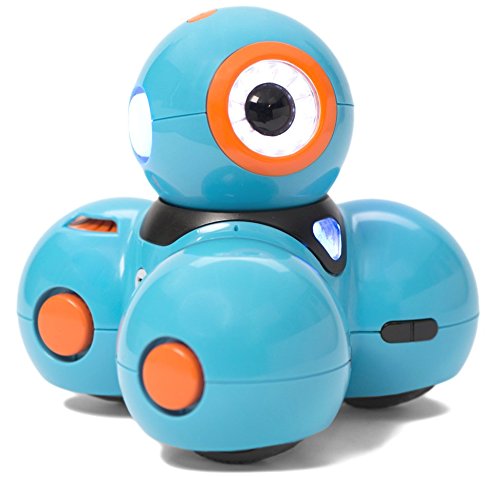 Dash is the original Wonder Workshop robot. It's targeted for ages 6 & up.
It's cute, fast, and programmable.
Are you worried about not knowing how to code yourself? No problem! The in-app challenges will guide your learner through a sequence of new challenges.
Dash also includes a microphone to playback recordings and have your little bot talk. If you have multiple children in your family or a neighbor down the street, Wonder Workshop Dash can also interact with other bots! The creative opportunities for Dash are endless!
This Amazon Prime Day is also your best chance for this deal. The STEAM Creativity Bundle includes flash bards with Dash.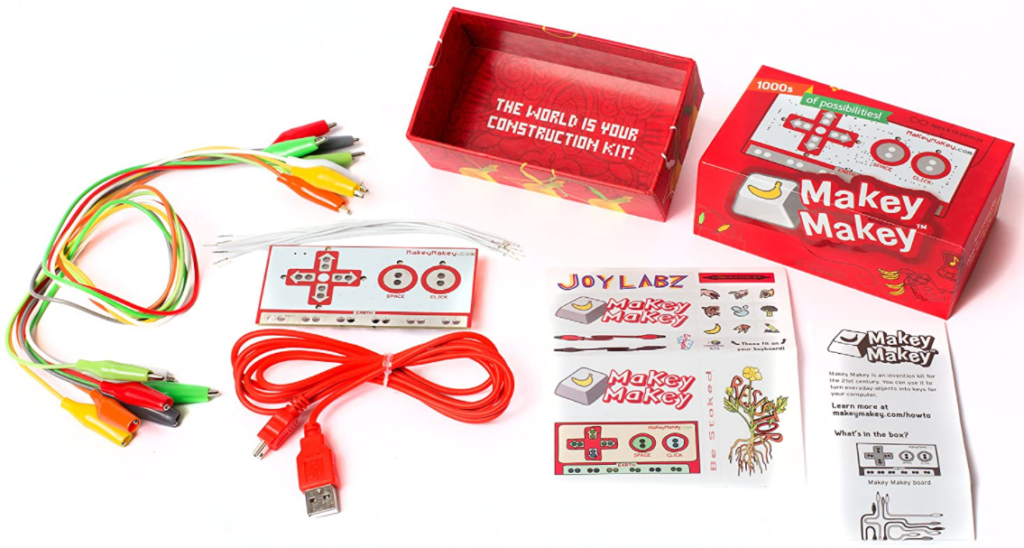 This is a popular kit for hands-on technology learning fun for kids.
All you need to get started is the Makey Makey board, alligator clips, a USB cable, and your imagination. The Makey Makey kit comes with everything you need!
I did a full review for Makey Makey as they gained traction in the learning space lately. You can read my full in-depth review here.
Yellow Scope has come out with some awesome STEM toys designed for girls.
This Beakers & Bubbles chemistry kit is fantastic! There are so many careers that are within STEM that we forget about – like cosmetic science!
There's a lot of chemistry that goes into the make-up, hair, and body products we love. Check for a discount on Amazon Prime Day here.
I have a full hands-on review of Yellow Scope with my daughter if you want to learn more.
This is one of my favorite logic games. You are given challenge cards to complete to try and get your marble through the maze!
Check out the deal for this logic game on Amazon Prime Day here.
I love Snap Circuits! Learn about the fundamentals of electric currents as you build your own different electronic circuit projects.
Snap Circuits is having some deep discounts for Amazon Prime Day. See all their kits on Amazon here.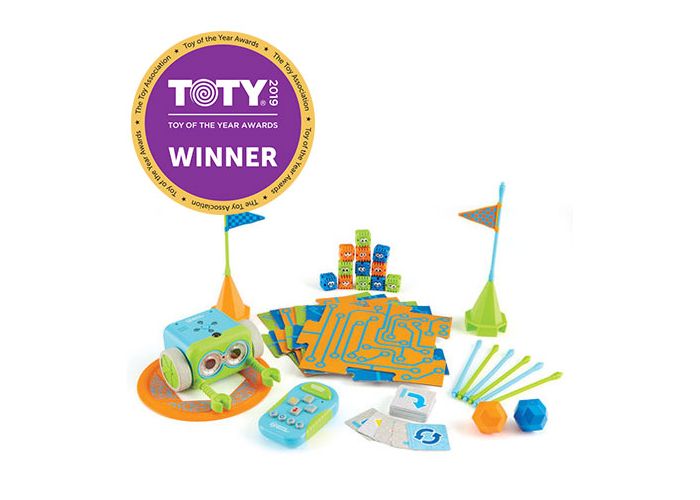 Botley is a terrific way to learn and practice STEM coding skills. This battery-run robot is screen-free and teaches coding through fun activities. Use a remote programmer to transmit the commands so that Botley will do the following:
Follow black lines
Looping
Avoid objects
Follow an obstacle course
Reveal hidden features
Learning Resource Store (through Amazon) also seem to be doing discounts on Prime Day for their entire lineup of stem toys. See the current price of the Botley Coding Robot on Amazon here.
This is a hands-on learning robot to build and customize. The rover is recommended for 8+ as it comes with detailed instructions your kid can complete on their own.
The build kit allows kids to tinker with individual components to see how they work. It's even better in a small group!
Check out the Prime Day discount on Amazon here.
The Sphero Bolt is a shock-proof, water-proof, durable, programmable toy bot. Your kids write the code, and the bots will follow along.
Sphero activities are endless! You can check out our list of favorite activities. We go over beginner activities along with more advanced stuff for older kids.
Check the availability of the Sphero BOLT on Amazon here.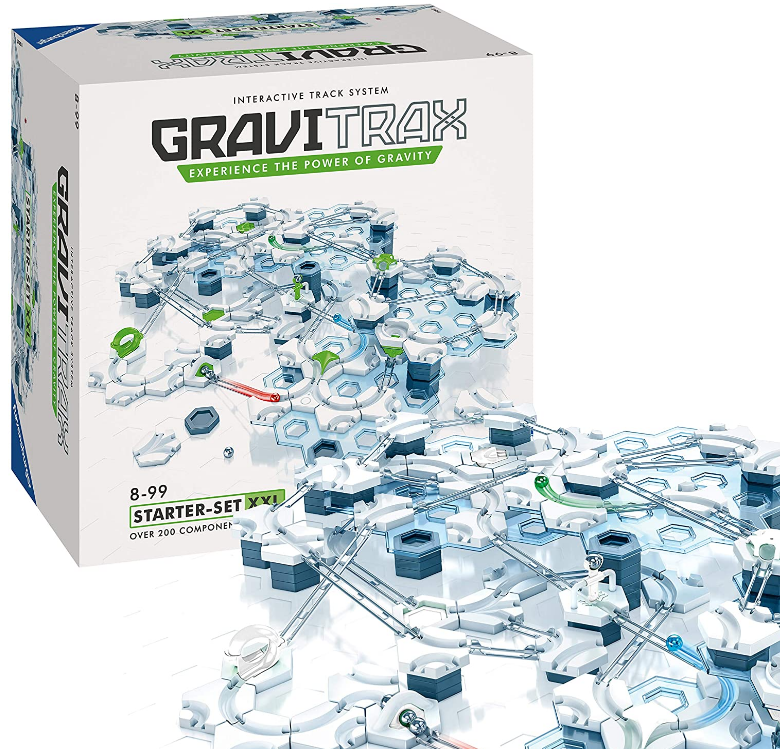 This Marble Run set has no electronics, is modular designed, your kid can build what they want, and best of all, screen-free learning.
This stem toy is laid out in a hexagonal grid and is definitely unique. The layout takes a bit of thinking at first to get the pieces appropriately oriented.
Check out the discount on this Marble Run during Prime Day on Amazon here.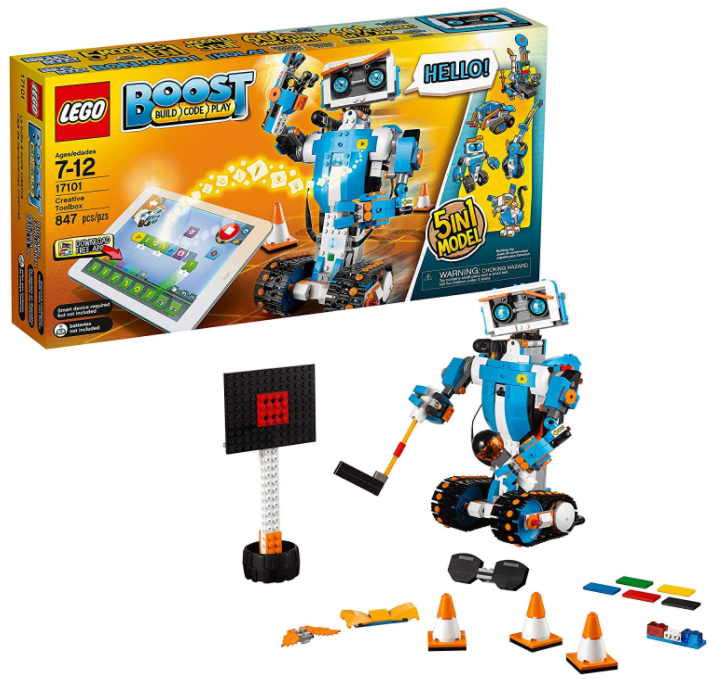 This robot is perfect for your future little scientists! Ideally, the set is targeted for 7-12-year-olds. I love this kit because it's multi-dimensional.
Your child can build and code the robot in five different ways, allowing for change and excitement with every new model. A phone or tablet is necessary in order to create the robot, so keep that in mind if you're considering this purchase.
Check the availability of the LEGO Boost Creative Toolbox on Amazon here.
Wrapping Up
These are some of the STEM toys I see recommended repeatedly. I hope you can get one or two on Prime Day with a discount.
If you found a great deal or your kids have one of these STEM toys, let me know in the comments how they like it or what you'd recommend.
If you're buying a STEM toy as a gift or are not sure what is perfect for a certain age, look at my in-depth guide for finding a STEM toy for every age kid. I break this guide down into every category as well!