Leading Through Innovation: Celebrating Black STEM Leaders
To recognize the contributions that Black STEM leaders have made, it is essential to celebrate their accomplishments and continue to foster a culture of innovation.
Through their immense dedication and hard work, Black STEM leaders have broken barriers and challenged conventional wisdom. Their exemplary leadership has provided countless opportunities for people of all colors in STEM fields and continues to inspire the next generation of innovators.
Why Was February Chosen for Black History Month?
Both Abraham Lincoln and Frederick Douglass were born during the second week of February, a week that "father of Black history" Carter Woodson initially planned to observe as Negro History Week. Over time, that week became a month.
While most U.S. schools today strive to diversify their curricula year-round, the month of February provides a targeted opportunity to look more deeply at Black heroes, past and present. The STEM field has no shortage of these.
Now that we know why February is Black History Month let's check out this list of impressive examples of what Black genius can accomplish in science, technology, engineering, and mathematics (STEM).
George Washington Carver
You might know him as The Peanut Man — George Washington Carver famously invented over 300 ways to use the peanut, but do you know why?
Carver was helping farmers learn how to increase their yield using crop rotation, a technique that he suggested based on his study of soil chemistry. It worked brilliantly, but left a huge surplus of new crops (like peanuts) that nobody had plans for. The creativity of a forward-thinking scientist solved that problem.
Carver's work supporting local agriculture arose from the perfect blend of real-life experience in farm work and management, as well as years of focused schooling. As a child, George experimented with natural fungicides, herbicides, and plant conditioners, and became known to local farmers as "the plant doctor." At age 11, he left the family farm to attend an all-Black school.
Dissatisfied with the quality of education at the school, George moved from city to city attending different schools, eventually graduating from a high school in Minneapolis.
Although he was initially admitted into Highland College in Kansas, the university rescinded his acceptance once they learned that he was Black.
He found a more open-minded place at Simpson college, where he became the first African American to earn a Bachelor's of Science in 1894. He went on to earn his Master's of Agricultural Studies from the same school and continued to revolutionize the field.
Crop rotation remains a valuable practice in preserving soil health, maintaining stable ecosystems, and growing prolific food crops. Thanks to George Washington Carver's determination and innovation, our world is a healthier place from root to table.
Read more details of his remarkable life at The History Channel.
—–Black scientists have broken down barriers, but we still have a long way to go, as you can see in the latest STEM Education Statistics.—–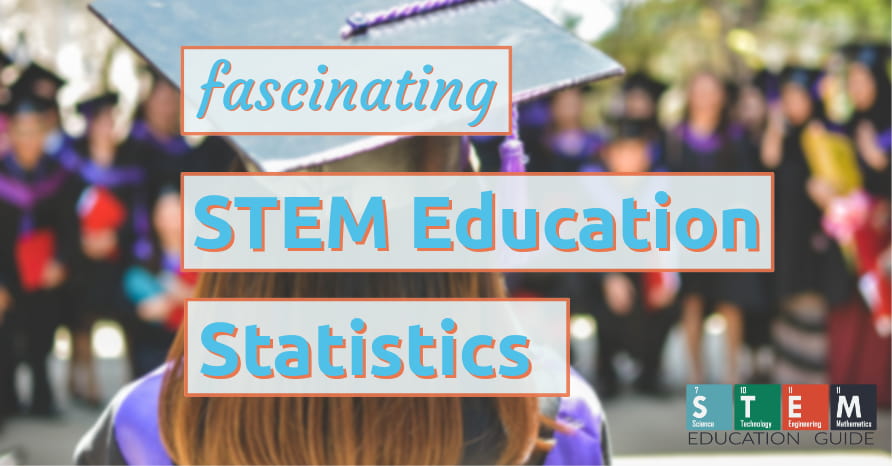 Mae Jemison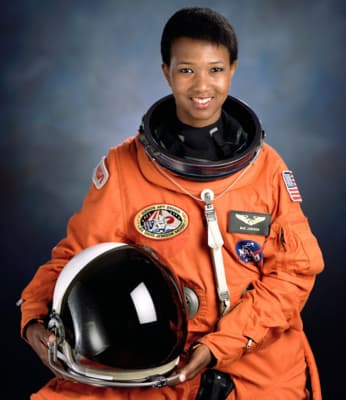 In 1992, almost 100 years after Carver earned his landmark Bachelor's degree, Mae Jemison became the first Black woman to travel to space.
Jemison was fascinated with NASA and space travel from childhood, but wanted to see some women astronauts. She knew that she could fill this role.
As one of only a few Black students in her school, Jemison faced discrimination and became president of the Black Student Union, hoping to promote equity and positive change. She channeled that same conviction and dedication as she earned multiple degrees (including a Doctorate from Cornell University), became fluent in several languages, and even joined the Peace Corps.
In 1987, Jemison was selected from over 2,000 applicants to train for a space mission with NASA. After years of specialized training, she made history aboard the space shuttle Endeavor on September 12th, 1992.
Learn more about Jemison, her post-NASA career, and her many accolades from the National Women's History Museum.
Neil deGrasse Tyson
Neil deGrasse Tyson is a bit of a celebrity scientist, well known to modern youth and adults alike. His frank and jocular demeanor and engaging writing style help make science accessible to a wider audience.
DeGrasse Tyson is an astrophysicist who has published a slew of books and papers, including Astrophysics for People in a Hurry, Startalk, and Just Visiting This Planet. He has also hosted a number of shows for National Geographic and PBS, and held positions with universities and museums, including the Hayden Planetarium.
In an interview with the Howard Hughes Medical Institute, Tyson stated:
"I'd never before in my life seen an interview with a black person on television for expertise that had nothing to do with being black. And at that point, I realized that one of the last stereotypes that prevailed among people who carry stereotypes is that, sort of, black people are somehow dumb. I wondered, maybe … that's a way to undermine this sort of, this stereotype that prevailed about who's smart and who's dumb. I said to myself, 'I just have to be visible, or others like me, in that situation.' That would have a greater force on society than anything else I could imagine.
Throughout his career, Dr. deGrasse Tyson's research has focused on cosmology, stellar evolution, galactic astronomy, bulges, and stellar formation.
His work has been integral to the controversial reclassification of Pluto as a dwarf planet, rather than one of the major planets of our solar system.
Katherine Johnson
Katherine Johnson gained popular recognition when actress Taraji P. Henson portrayed her in the hit film Hidden Figures.
In 1962, Johnson manually confirmed complex orbital equations that had been created and implemented by a worldwide network of computers. John Glenn and the rest of the team at NASA would not trust their mission to the moon without Johnson's mathematical genius to verify the problem-solving work of the machines.
In addition to her work on the lunar landing, she also contributed to the space shuttle as well as Earth Resources Technology Satellite (ERTS, later renamed Landsat). Landsat and its image gallery provide a wonderful learning tool for students in any school setting.
Johnson retired from NASA in 1986 after a 33-year career. In 2015, Barack Obama awarded her the Presidential Medal of Freedom, the highest civilian honor in the U.S.
—–Do you have gifted students and need guidance on the best way to teach them? Please take a look at our article Teaching Strategies & Tips for Gifted Students.—–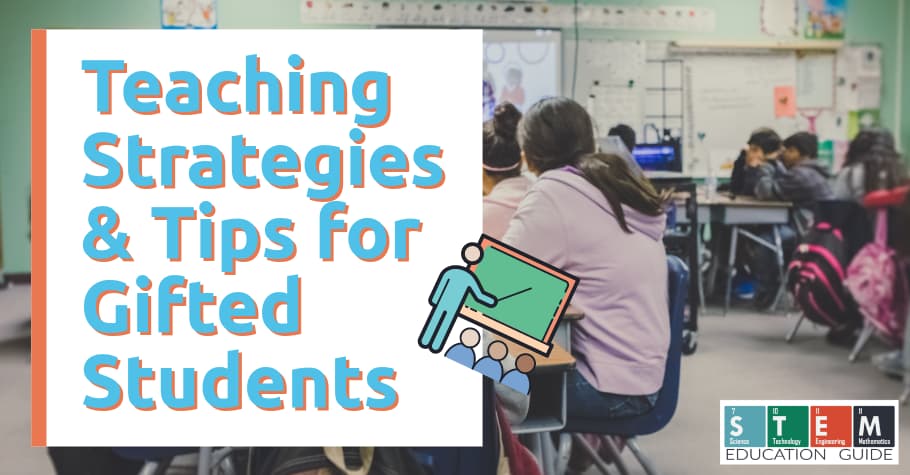 Mary Jackson
Another true hero portrayed in the film Hidden Figures was Mary Jackson.
Jackson became NASA's first Black female engineer after completing graduate-level study in math and physics through the University of Virginia.
She had to receive special permission from the city to complete these courses because they were held at a segregated, all-white high school.
Relevant to her earlier work with Kazimierz Czarnecki on a Supersonic Pressure Tunnel — a 60,000 horsepower wind tunnel that could produce winds approaching twice the speed of sound — Jackson authored and co-authored numerous NASA studies that focused on the boundary layer of air around airplanes.
Jackson served as chair of the Langley Research Center's United Way campaign, was a Girl Scout troop leader, and was also a member of the National Technical Association.
It's no surprise that Mary Jackson was so dedicated to youth and public service. In her earlier years, she supported local youth science club members in the development of a wind tunnel project. She also worked as a teacher and served with the USO Club during WWII.
—–What is Computer Science, and how long does it take to learn to code? Check out our article to get a head start in coding.—–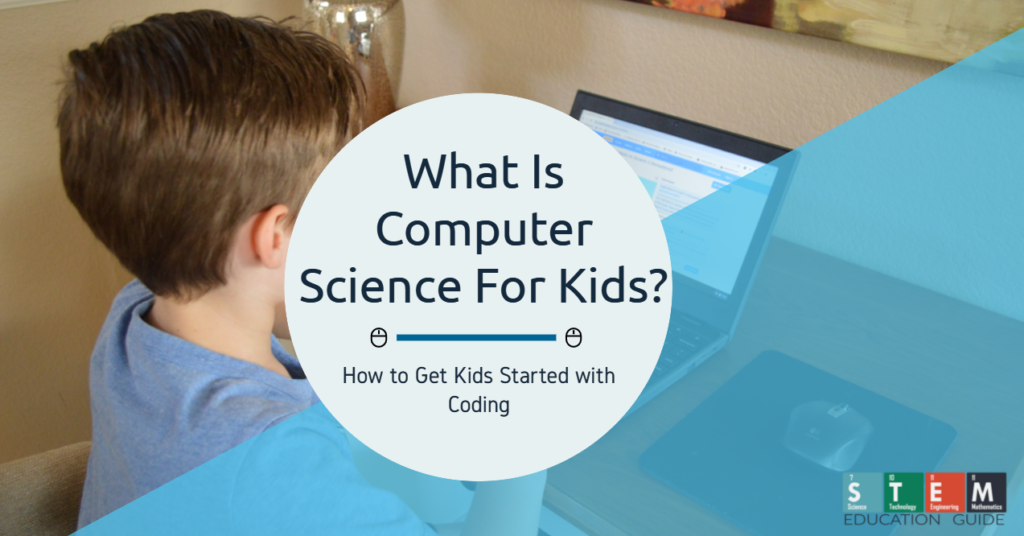 Mark Dean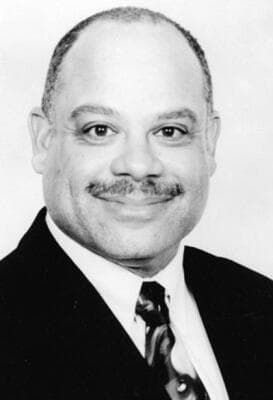 Mark Dean and Philip Ameagwali are major figures in computer science.
Dean holds three personal patents and co-created the IBM personal computer in 1981 along with a team of eleven other coders, designers, and computer engineers. As such, he is the first Black man to become an IBM fellow, the company's highest honor.
Dean was inducted into the National Inventors Hall of Fame in 1997.
Philip Emeagwali
Like Dean, Emeagwali is also distinguished by grand inventions in computer science.
In 1989, he won the Gordon Bell Prize for price-performance and high performance in a computing application for contributing a novel mathematical equation to oil-reservoir modeling.
Emeagwali was born in Nigeria, where he attended school until his education was disrupted by civil war. He joined the army at age 13 and later moved to the U.S., where he studied mathematics, applied mathematics, and marine engineering.
Kimberly Bryant & Ayanna Howard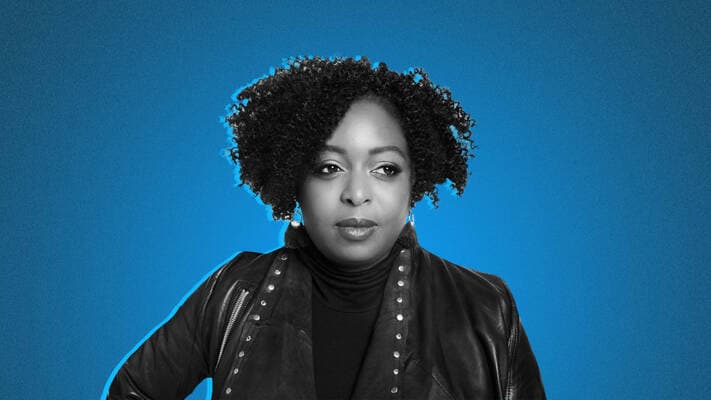 Kimberly Bryant is the founder of Black Girls Code, a nonprofit with a mission to improve the pipeline of girls in Tech. Black Girls Code has trained 3,000 school-age girls to code in 15-chapter cities across the U.S., with a goal of training one million by 2040.
In addition to coding and Tech, Bryant gives talks on social justice and diversity in STEM. She also serves on the board of the National Center for Women & Information Technology (NCWIT) K-12 Alliance.

Bryant has received numerous awards, including the Jefferson Award for Community Service as well as Smithsonian Magazine's American Ingenuity Award for Social Progress.
Ayanna Howard
Ayanna Howard also brings her brilliant mind to the service of K-12 learners. Howard is a roboticist and an innovator in the field of artificial intelligence. She holds multiple patents, has earned dozens of awards and honors, and serves on several boards.
After working for 12 years as NASA's Chief Robotics Officer, Howard founded Zyrobotics L.L.C. with the goal of using personalized technology to support the learning needs of children with disabilities.
History is not only the past; it's something we are constantly making. Women like Bryant and Howard remind us that there are still boundaries to push, frontiers to cross, and progress to make.
Daniel Hale Williams
Dr. Daniel Hale Williams holds more than one "first" title: he was the first Black cardiologist to perform successful open heart surgery and the first Black doctor to be admitted to the American College of Surgeons.
Dr. Hale earned his medical degree from Chicago Medical College. While working as one of only four Black physicians in Chicago, he also supported the Equal Rights League. It's no wonder that many hard-working, gifted, and talented Black heroes throughout history fought to offer similar opportunities to a great diversity of people.
Dr. Hale Williams founded Provident Hospital of Training in Cook County and co-founded the National Medical Association. The NMA was established as an alternative to the American Medical Association, which would not extend membership to Black doctors.
Percy Lavon Julian
Percy Lavon Julian was a well-studied chemist with more than 130 patents to his name. He is most well-known for his work using plants to facilitate the large-scale production of steroid-based drugs, making them more widely available and affordable.
Julian earned a Ph.D. from the University of Vienna in 1931 after being forced to leave Harvard University over concerns about white students' perceptions of a Black teaching assistant.
Similarly, Julian was rejected from multiple jobs by employers who cited his "Negro" race as their reason. Finally, he was offered a job with the Glidden Company in 1936, mainly thanks to his fluency in German.
At Glidden, Julian oversaw the new Soya Products division, where he learned a great deal about the properties of soy.
He became the first person to isolate soy protein, which was used to produce Aer-O-Foam during WWII. The soy protein isolate (prolific in foods today), was also foundational to his work developing low cost synthetic hormones.
Eventually Julian left Glidden to found a new company, Julian Laboratories, Inc. He later founded Julian Associates and Julian Research Institute as well. In addition to this, he helped found the Legal Defense and Educational Fund of Chicago, and served on the boards of various Chicago organizations and universities throughout his life there.
For his innovation and contributions, Dr. Julian received NAACP's highest honor, the Spingarn Medal.
Wrapping Up Famous Black STEM Leaders
As mentioned, history is an ongoing thing — we are learning and living it. It is vital for Black youth to understand both the barriers and the potential that is a part of their heritage.
During Black History Month and throughout the year, teachers can consciously diversify their curricular materials to give a more complete picture of our collective past, and to better support the range of students in their classrooms.
—–We know that STEM is important, but Why Should You Consider STEM Programs for High School Students?—–