The Benefits of Subscription Boxes for Children's Learning
Ever since the introduction of mail-order DVDs from Netflix, subscription delivery services have become a growing industry across age groups and species. From KiwiCo to Mel Science, there's something for everyone, including kids! 
Subscription boxes for youngsters are more than fun: most are highly educational, too. Whether you are homeschooling your child or supplementing their formal education, subscription boxes offer exciting, prebuilt educational experiences that appeal to any interest.
There are a ton of subscription boxes out there, but one my family has been subscribed to for years is KiwiCo. I highly recommend them for their creativity, and consistency of quality.
Three Big Benefits (Plus a Bonus Fourth)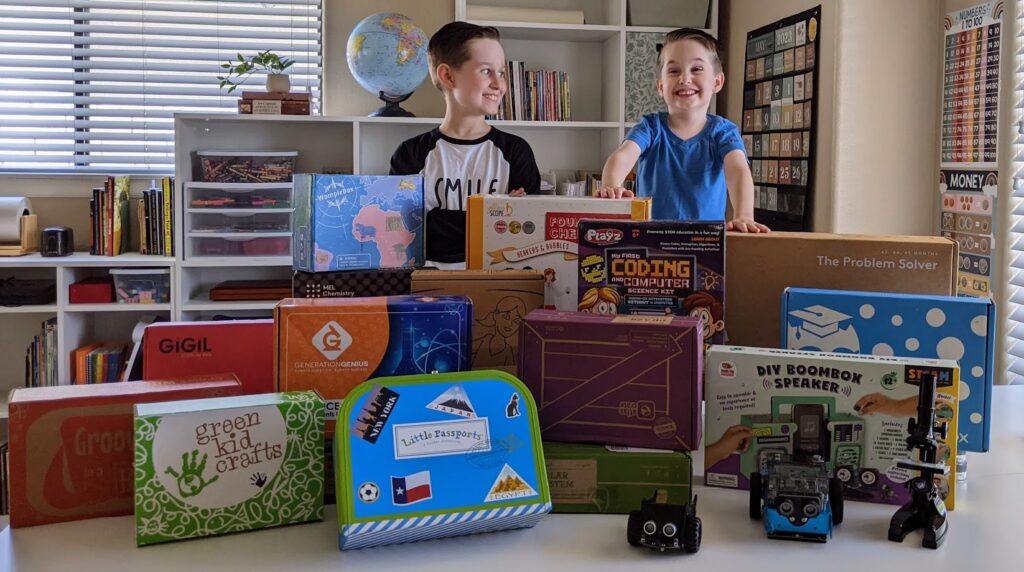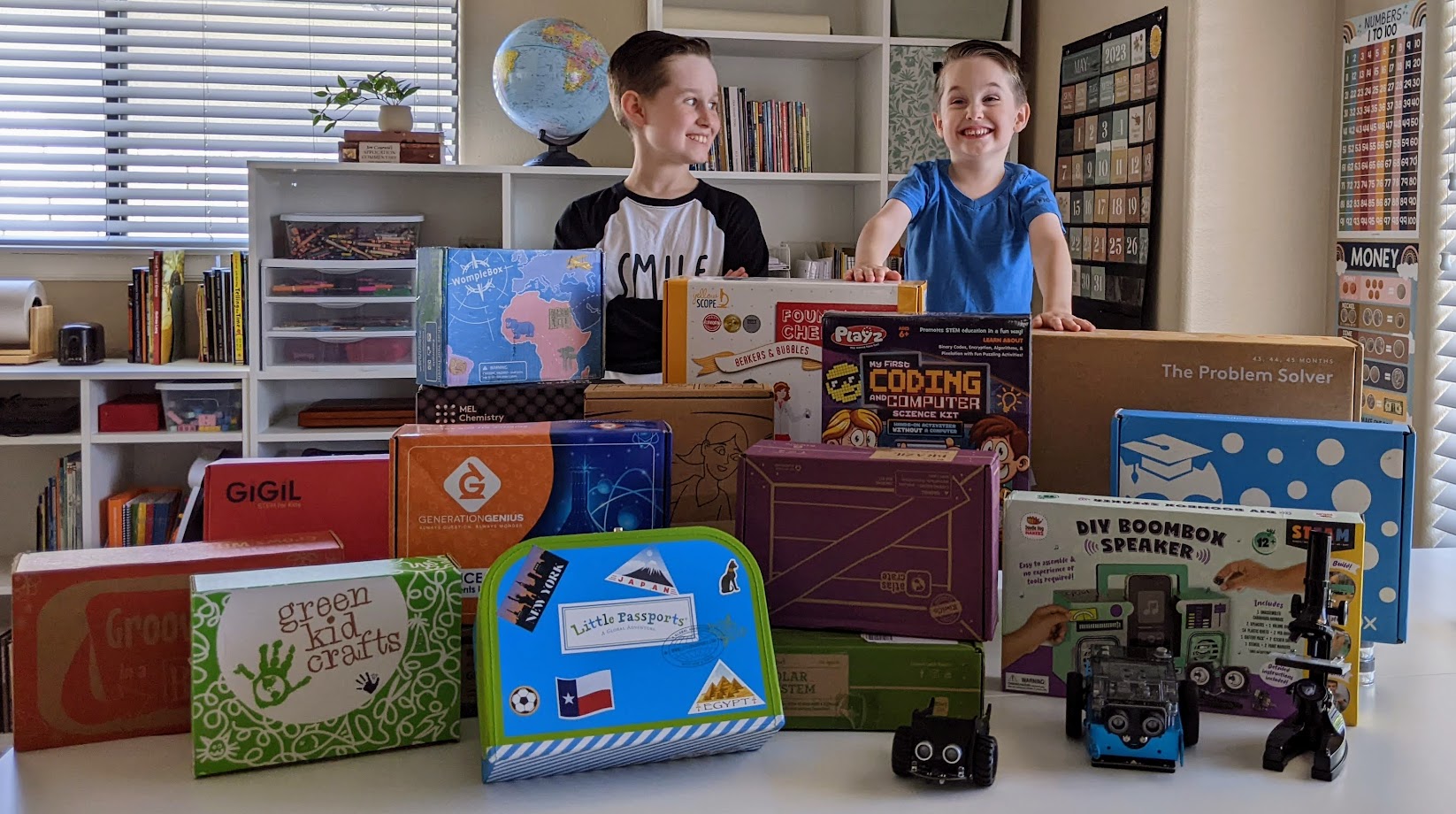 Hands-on Learning
As outlined by Build Your Future, hands-on learning leads to better knowledge retention as well as better engagement of all parts of the brain. It improves attentiveness, interest, and pride in results. With the exception of books, subscription boxes are almost exclusively hands-on projects. That means your learners are highly likely to remember the steps, ideas, and key information while enjoying the work. 
Appealing to Children's Interests
Modern subscription kits draw on a diverse range of interests, and each is expertly curated through stakeholder feedback.
Your child may learn all subject areas in their regular school setting, but a subscription box might deepen their engagement with one particular area of fascination, helping them to develop and strengthen their own expertise. This can serve as a wonderful differentiation method for those who never want to leave computer class (or art or social studies…). 
Leverage Anticipation
These days, adults are often flooded with bills, catalogs, and flyers, but we still get excited when we see a package in the mailbox or on the doorstep. Opening boxes is so exciting that YouTubers and social media managers gain thousands of views by sharing unboxing videos. Packaging learning experiences in this way is like an automatic hook, even before the "lesson" begins. 
Bonus: Less Work for the Parents
You're a good parent.
You want to appeal to your learners' interests and give them hands-on activities to try and boost their engagement with learning, but maybe you are also busy and/or just not an expert.
Subscription boxes are designed and curated by experts so that you can give your kids the best educational experiences with way less effort and stress on your part. 
With so many options to fit your needs and budget, you're sure to find a win.
Types of Subscription Boxes: What's in a Box?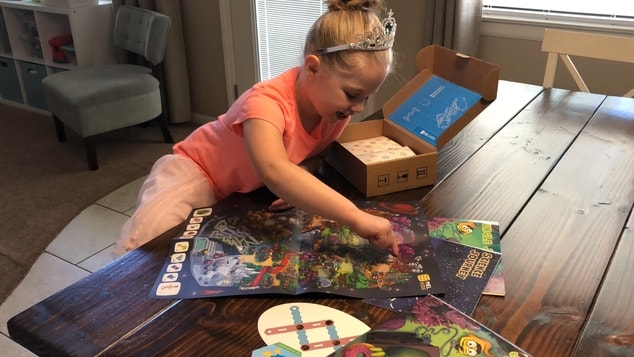 Books
Subscription book boxes were available even when I was a kid, and I've held onto a few of my favorites. Parents and children today have a greater range of choices, including OwlCrate, Bookroo, and Literati to name a few. Each of these offers something slightly different. 
OwlCrate is aimed at older kids, although they also offer OwlCrate Jr. Each box includes themed goodies to accompany the books, which creates a more exciting, immersive experience. In addition to being fun, the extra stuff can help build connections and highlight themes. That said, it adds to the cost. 
Bookroo's boxes are more streamlined, containing fewer books and less swag, which is also reflected in the price. As such, this subscription will save you money, and it's still a great fit for avid readers. Plus, it gives them (and you) a break from selecting the next great read. 
Rather than setting a price up front, Literati packages five books and lets you choose whether or not you want to keep any (or all) of them. Initial membership is $9.95/month, and how much you spend above that is entirely up to your family. Literati also allows you to customize your delivery schedule if monthly isn't the right frequency for you. 
STEM Kits
STEM Kits are some of the most popular kids' subscription boxes, partly because this is an ideal topic for hands-on learning. Learners of all ages can build, wire, mix, code, and more. Some of the most well-known STEM boxes include KiwiCo, MEL Science, and Bitsbox. Beloved science YouTuber Mark Rober also has his own STEM subscription program called Crunch Labs.  
If you are just beginning to explore subscriptions, KiwiCo is a great place to start because they really offer a broad range. Tinker Crate is one of their best-loved STEM boxes, but they also offer Maker Crate and Eureka Crate, as well as options for artists, chefs, and historians, too. You can explore boxes by age or interest area, or you can buy individual project kits from their online store. 
As a KiwiCo alum, my best advice is to consider storage in advance — where will your learner stash finished products as well as booklets and spare parts? That said, they are generally well-made and a nice blend of fun and learning.
MEL Science is geared toward older learners and is even used in middle and high school classrooms. In addition to their STEM box, learners can choose other specialized science studies, such as physics or chemistry. MEL offers an app with points, badges, and extra videos to accompany the kits as well. You'll still need to consider where to store parts and pieces, but these kits are generally smaller and more streamlined than many others.
Bitsbox is all about coding. It's designed for learners ages 6-12 and also offers a full homeschool curriculum in addition to the regular monthly subscription boxes. Kids immediately begin to code engaging apps that they can actually use, delivering both an essential skill for 21st-century learners and a lot of fun. 
World Learning
My social studies-loving kid skipped over the well-loved Tinker Crate from KiwiCo and started instead with their Atlas Crate. This box delivers fun facts, multi-lingual phrases, a faux passport, stickers, maps, recipes, and usually two different projects centered around a specific country each month. This is how we learned to make gougeres, which we've done many times since. 
To save money and storage space, we eventually replaced our Atlas Crate subscription with Letters from Afar. This is not a box, but rather a monthly envelope full of adventure. It's designed to read as though your child's penpal were writing them about their travels, which makes the letters more personal and contextualized and not so encyclopedic.
Colorful maps, drawings, and fast facts also accompany letters. You can join for $7/month, or you can even opt to try their e-newsletter service, From Afar, for free.
Other options in this vein include Little Global Citizens, Little Passports, or even the Coin and Currency Club. 
Kitchen Adventures
If your learner, like mine, is interested in social studies and kitchen studies, then you might consider a culturally-based cooking subscription, such as Eat2Explore or the Global Eats Club from Raddish Kids.
We particularly enjoyed our Raddish subscription, which includes flag badges, recipes, multi-lingual phrases, interesting info about culture and tradition, and a useful kitchen gadget, all in a fairly streamlined (easy-to-store) box.  
If you're not looking for a social studies-specific kitchen adventure, then you might consider additional options, such as Kidstir Cooking Club or Yummy Crate from KiwiCo. For kids who prefer baking, Baketivity could be the right choice for you. Talk to friends, talk to Google, or search Cratejoy for the full range of deals and ideas. 
Arts & Crafts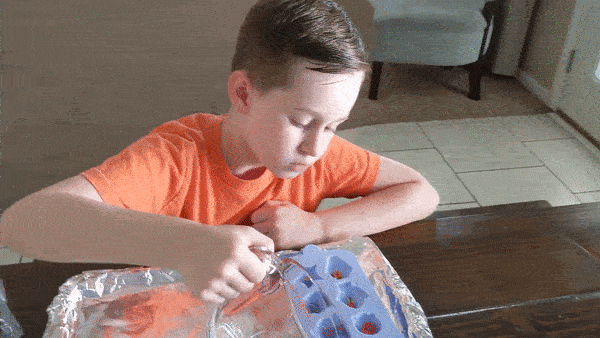 If you're supporting a budding artist, circle back to KiwiCo and check out their Doodle Crate, designed for kids ages 9-16. They really offer everything!
Younger artists will prefer the We Craft Box. Boxes include materials, stories, themes, pictorial instructions, and enough stuff to share between two kids — that might create a cost-savings for a multi-artist household. If you want to try it out, you can peruse their Single Box Shop for a test run.
Some creative kids simply adore stickers, and there's a box for that, too (more than one, actually). Pipsticks will appeal to little learners who love stickers and stationary, while those dual social studies/sticker fans can check out the world's first global penpal sticker exchange, Quirky Pickle Sticker Pals (open to writers and sticker-collectors ages 4-17).
Spend some time exploring these and other subscription services to get a feel for grade levels, perspectives, packaging, price, and other features that matter most to you. No matter what you and your eager learners choose, they'll end up looking forward to mail delivery every day. 
How to Choose a Subscription Box for Kids
Sometimes, having a ton of options is more overwhelming than helpful. With so many wonderful, creative, interesting, and diverse learning opportunities ready to arrive in your mailbox, how can you decide where to start? Here are a few tips to consider. 
Learner's Interests
Learners will usually benefit most from a subscription box that plays to their existing interests. Think about what your children get the most excited about right now. Does it fall into one of the categories listed above? If not, google it anyway! You might be surprised by what's out there.
Budget
Cost is a factor for many families, and subscription boxes offer a fair amount of variety in this regard. Even within a specific product line, you might find different entry points to choose from. Once you've landed on a topic or theme for your subscription, comparison shopping is critical.
Storage
Do I sound like Marie Kondo because I keep mentioning storage? Kits really can create clutter and/or waste. Consider whether projects are flat (like drawings and other paper-based artworks) or three-dimensional (like most STEM projects), or edible (yum). What can you make room for? Make a plan before you buy.
Age and Abilities
Each kit is geared toward learners of a certain age, or who are reasonably expected to possess a certain set of abilities. While some companies like KiwiCo offer differentiated kits for kids across age spans, others are limited to either older or younger learners. Know your child's strengths and skill level when shopping.
Wrapping Up Benefits of Subscription Boxes for Children's Learning
We live in a world where anything we want can be delivered right to our doorstep, and learning is no exception. Subscription boxes offer children, tweens, and teens various engaging content and projects to explore. If you're sick of always opening bills and you have some wiggle room in the budget, make mail more fun for your family by adding a subscription service. 
If you can't find the subscription box that you and your learner yearn for, perhaps this is an invitation to create something new.
For more options and some of our favorite subscriptions, please check out our article dedicated to the best subscription boxes for kids.