10 Big Fears Women Confessed About Becoming a Mom
Becoming a mom is life-changing because your life as you knew it is over as you embark on a new life. While there are countless wonders in becoming a mother, it's undoubtedly a scary transition, especially for a first-time mother. These are the top ten cardinal fears women confessed worried them about motherhood.
1. Pregnancy & Birth
Many women expressed their fears of pregnancy and giving birth for various reasons. Pregnancy entails changes to your body, some of which may be permanent. In addition, some feared the changes it could cause to their mental state. Several admitted they worried something could go wrong during their pregnancy or childbirth. Women who responded tended to fear both of these equally. One woman had already experienced a complicated pregnancy that left her disabled, so she mainly feared that she couldn't look after her child.
2. Loss of Identity
Women expressed the fear of losing themselves as an individual or what makes them captivating and replacing them with the identity of motherhood. One person said they don't want to lose their personality and become a shell of their former self.
3. Mental Health Issues & Causing Trauma
The fear of the mother's mental health issues affecting the child and the child developing mental health issues was a notable fear among many women. Some respondents have been diagnosed with conditions like depression and are scared of how that will affect their parenting or that their child will inherit the same problems. Another significant fear was that they would mess them up or cause generational trauma just as their parents did. One person, in particular, stated it was frustrating knowing that no matter what you do, you can't give a child a perfect healthy childhood free from trauma. One woman confessed she fears her child will need to heal from the trauma of having her as a mom, just as she did because of her mom. People reassured her that having these sorts of worries indicated she would be a better mother. One person loathes the day their child encounters negative comments from others that would affect them for the rest of their life.
4. Helping a Daughter Navigate Womanhood
Perhaps it's because mothers only know what it's like to be a woman, but many replies included worries about supporting a daughter through all the complicated intricacies of womanhood. Someone admitted to growing up without a mother figure who never taught them about periods or personal care, which led to worries that they won't know how to support their emotional needs. A second user said she worries she won't know how to help a daughter navigate womanhood and that the world is unkind to women.
5. Loss of Personal Freedom
Loss of personal freedom can tie into losing one's identity. Still, there were women who didn't express fears of losing themselves but were more concerned about not being ready to give up their desires to care for another person 24/7. One person worried that the loss of freedom that parenthood entails would cause them to resent their child and husband. Several women feared the loss of personal time for self-care, personal interests, and creativity. A woman admitted she wasn't willing to give up her intellectual life or have it change, though having children is a huge desire for her. However, not all of these responses were self-absorbed, as one person worried that lacking time for self-care due to stress and mismanagement would negatively impact the child and leave them to their own devices.
6. Not Getting Along Or Disliking My Child
No one wants to face the possibility that they won't like their child, but this was a fear for people who don't like kids and those who worry that they have minimal control over the person their child turns out to be. For example, one commenter thinks they would be annoyed with a kid because they don't like them very much in general. Additionally, an expecting mother said disliking her child is one of her greatest fears and expressed her beliefs about the limitations of a mother's unconditional love. Having different interests and ideas than your child is one thing, but another person has a more sinister fear of raising a "psycho." Others feared their child would be too significantly different from them regarding ethics, religion, and politics. Though they grant children the right to individual thought, they couldn't imagine dealing with a racist child, for example.
7. Being a Bad Mother
Many expressed fears that they would fail to raise a decent human. For example, an expecting mother voiced her previous fears of being unstable and incapable of being a good mom. However, through therapy, a lot of self-work, and medication, they feel mentally prepared to do it right. An interesting response came from someone who worries they will deceive themselves into thinking they're a good mother when they aren't. One replied that they were scared of repeating the same unhealthy cycles they suffered, like abuse and abandonment by the father.
8. Inability to Support My Children
Many women in the thread commented about fears of being unable to provide for their children. These fears were primarily financial but also emotional in terms of providing helpful guidance. According to one user, she is scared that she won't be able to offer them whatever they need because she grew up poor, and her parents struggled to provide necessities for her, making her life difficult. A second admitted they worry they won't be able to provide for their child outside of purely physical things like food and housing. However, it's the mental, emotional, and spiritual well-being that they fear their child will also lack. A third person explained she was worried she wouldn't be able to provide the same level of comfort that her mom afforded her.
9. Sacrificing My Career
Many women feared losing their careers and being negatively financially impacted by having a child. One career woman worried that giving birth to a child would force her to step back from the work she is passionate about because motherhood is considered a liability for a business. She thinks it will be challenging to juggle the guilt of focusing on her carer while being a mother and the lack of options in the US to be a working mother because she feels the country punishes women for having children. In addition, numerous women asserted the financial burden of children is a significant worry for them, including how to pay for childbirth and childcare while their career takes a hit.
10. Taking Permanent Responsibility for Another Life
Finally, a woman said the general responsibility of keeping them alive was scary enough. Many echoed this sentiment by mentioning the general duties of raising a child. Take this person, for instance, who replied that the time commitment is the only thing scarier than pregnancy. They argue someone being dependent on them 24/7 for over 18 years was paralyzing.
thread
inspired this post.
10 Dead Giveaways That Scream You're A Trashy Parent
Image Credit: Shutterstock.
Trash, defined as someone of low social standing or worthlessness, can reach new depths when combined with parenthood. Spotting a trashy parent becomes an instant recognition, with unmistakable traits that leave no room for doubt. There are clear indicators that expose them for what they are—an internet forum revealed telltale signs of being a colossal mess of a parent, a heap of hot garbage, if you will.
10 Terribly Unsettling Things Parents Witnessed Their Children Say Or Do
Children, those adorable bundles of joy, can also give us the heebie-jeebies. It's not just the scary movies like The Omen, Hereditary, Pet Sematary, or Children of the Corn that remind us of this unsettling truth. No, this is real life we're talking about. Kids have a knack for saying and doing things that leave us feeling uneasy. In the vast expanse of the internet, someone once asked the question, "What's the creepiest thing your child has ever said or done?" The answers they got were enough to send a chill down anyone's spine. So get ready, because we're about to dive into a collection of bone-chilling tales that will make your skin crawl. These stories will give you a glimpse into the dark and unexpected side of childhood. Brace yourself for the strange and spooky, where innocence takes a haunting twist.
10 Honest Opinions Of Parents That Kick Their Kids Out As Soon As They Turn 18
When it comes to parents booting their kids out as soon as they hit 18, it's safe to say that the general consensus is not in their favor. It raises eyebrows and sparks concerns about the bigger picture—what's going on with the parent and the household dynamics? So, let's dive into what some folks from an online parenting community have to say about parents giving their own children the boot. The overwhelming sentiment is negative, and for good reason. It highlights issues with parental responsibility and the emotional support kids need, especially during the transition into adulthood. While there's an understanding that fostering independence is important, the majority stresses the importance of ongoing guidance, love, and a safe space for young adults. These thoughts shed light on the complexities surrounding this issue, reminding us of the significance of nurturing healthy relationships and creating a supportive environment for our children as they navigate the ups and downs of growing up and entering the realm of adulthood.
10 Big Things Mom Misses Most About Life Before Children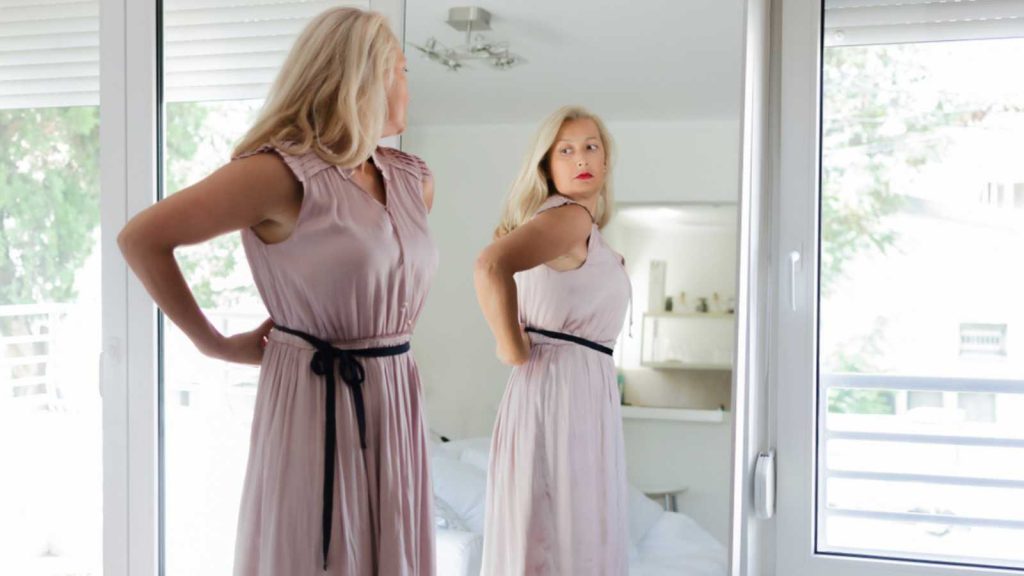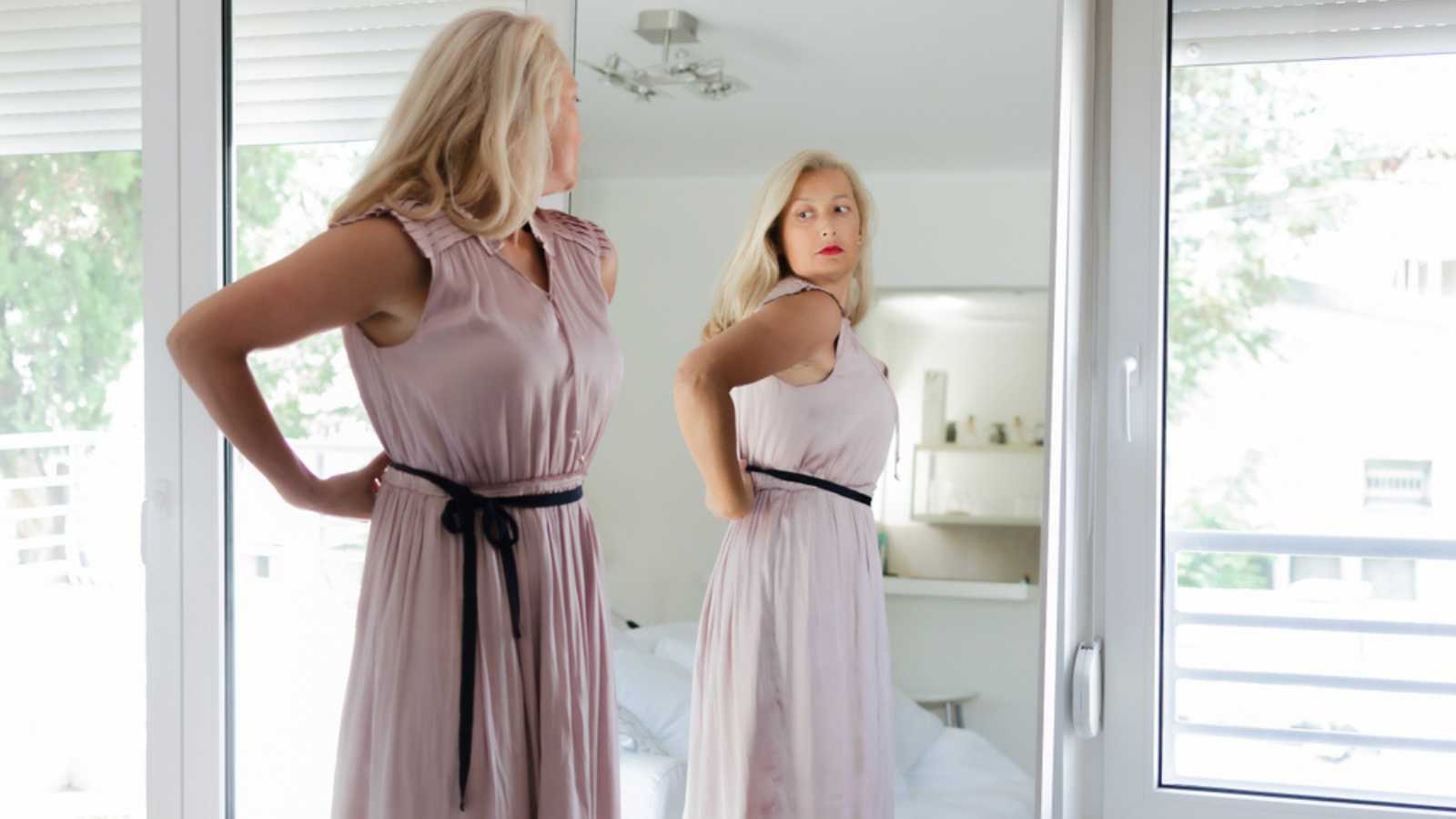 Motherhood has always been the cornerstone of a thriving society, and in today's world where birthrates are declining, the significance of strong mothers is more crucial than ever. Yet, navigating the complexities of modern-day motherhood presents a unique challenge for women who also pursue a career. Balancing the demands of work with the endless responsibilities of school runs, homework, and extracurricular activities can feel like scaling a towering mountain. If you ask most mothers about their lives before children, their maternal instincts kick in, and they'll express how their children bring them a sense of fulfillment. However, it's not uncommon for many mothers to yearn for a fleeting glimpse of their former selves.
These Are The Top Ten Things Parents Should Never Say To Their Children
As parents, we all share the desire to guide our children towards success and provide them with unwavering support. Yet, sometimes our well-intentioned efforts to assist them can unknowingly lead to lasting negative effects on their confidence and self-worth. The immense power of language cannot be overstated; it has the ability to shape a child's emotional and mental well-being in profound ways. In this piece, we venture into the realm of phrases that parents should steer clear of when communicating with their children. These words, though seemingly harmless sometimes, can leave deep marks on their developing sense of self. It is essential for us to be aware of the potential impact of our chosen words and strive to create an environment that fosters their self-assurance and belief in their abilities.