What President Got the Most Things Wrong?
Ever wondered which U.S. president might have missed the mark more often than not? While it's essential to remember that every leader has their strengths and weaknesses, some presidents have become infamous for their blunders, misjudgments, or just plain bad luck. Let's dive into the annals of history and explore some presidents who, for better or worse, got a few things wrong. Remember, it's all about perspective!
James Buchanan
Ah, this guy, James Buchanan. Often dubbed as one of the least effective leaders in U.S. history, Buchanan's time in office was marked by a series of missteps. His most significant blunder? His sheer indecisiveness and reluctance to address the escalating tensions over slavery. This inaction arguably set the stage for the Civil War. Picture this: you see a storm brewing on the horizon, but instead of seeking shelter or preparing, you just stand there, umbrella-less, hoping the rain won't touch you.
Warren G. Harding
Enter the world of Warren G. Harding, a president whose term was riddled with scandals. The most infamous of them all? The Teapot Dome scandal, which involved major oil reserves and led to the first-ever conviction of a U.S. cabinet official. While Harding had a magnetic charm that drew people to him, his lax oversight of his administration led to widespread distrust. It's as if he were the captain of a ship, blissfully unaware of the brewing mutiny below deck.
Andrew Johnson
Filling Abraham Lincoln's shoes? No easy feat. And Andrew Johnson felt the weight of that challenge. His presidency was marked by his surprisingly lenient policies towards the South after the Civil War. This approach, combined with his frequent clashes with Congress (hello, impeachment!), made his time in office rocky, to say the least. Imagine being handed a role in a play that's just not right for you, but you have to perform night after night.
Richard Nixon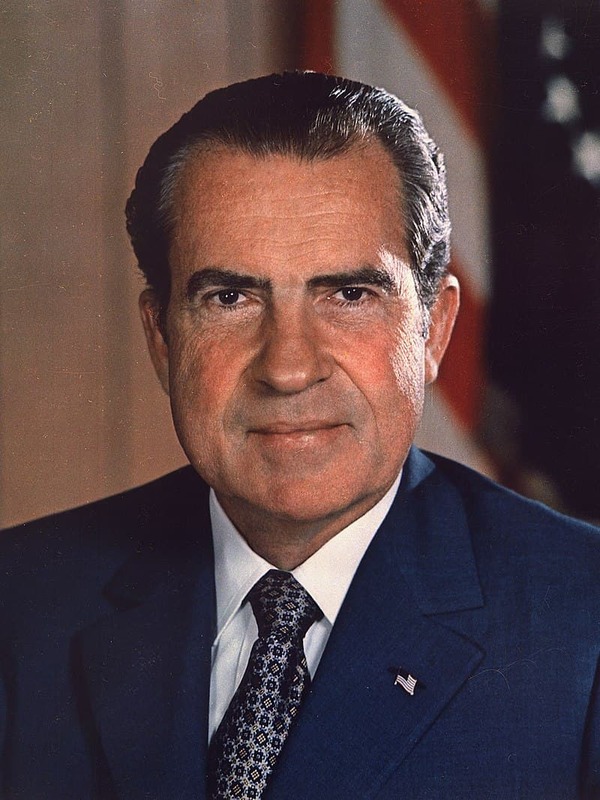 You know it, Nixon and Watergate – a pairing as infamous as peanut butter and jelly. Nixon's presidency could have been marked by his foreign policy achievements. Still, instead, it's forever overshadowed by the Watergate scandal and his subsequent resignation. This blunder is like a star soccer player accidentally scoring a goal against his own team during the World Cup finals.
John Tyler
John Tyler's presidency was… let's say, eventful. He managed to alienate both his own party and the opposition, leading to a challenging tenure. And if that wasn't enough, his entire cabinet (bar one) decided to resign! Imagine planning a grand party, sending out invites, setting up the venue, only to have almost all your guests decide they'd rather be elsewhere. Ouch!
Millard Fillmore
Ah, Millard Fillmore, a name that often gets lost in the annals of U.S. presidential history. But when remembered, it's often for his support of the divisive Compromise of 1850, particularly the Fugitive Slave Act. This act required citizens to assist in the capture of runaway slaves, a mandate that didn't sit well with many. Fillmore's attempt to strike a balance and appease both sides of the slavery debate ended up backfiring. It's akin to a tightrope walker trying to maintain balance, only to realize the rope is fraying at both ends.
Herbert Hoover
Herbert Hoover's name has become synonymous with the Great Depression. While the economic downturn wasn't entirely his doing, his perceived lack of action and ineffective policies made him the face of the crisis for many Americans. Imagine being a ship's captain when a storm hits. Even if you didn't cause the storm, all eyes are on you to navigate through it. Sadly, Hoover's navigation skills left much to be desired.
Franklin Pierce
Franklin Pierce, another president whose decisions exacerbated the nation's divisions over slavery. His staunch support for the Kansas-Nebraska Act, which allowed settlers to decide whether slavery would be allowed in their territories, led to violent confrontations known as "Bleeding Kansas." It's as if there's a simmering pot on the stove, and instead of turning down the heat, Pierce inadvertently turned it up, causing it to boil over.
William Henry Harrison
William Henry Harrison's presidency was tragically short-lived. His decision to deliver an incredibly lengthy inaugural address in cold, wet weather, without wearing suitable clothing, led to his catching pneumonia and dying just a month into his term. It's a stark reminder that sometimes, trying to make a grand impression can have unintended consequences. Think of it as wanting to make a splash at a pool party, only to end up slipping on the diving board.
Ulysses S. Grant
Ulysses S. Grant, a name revered in military circles for his leadership during the Civil War. However, his transition from the battlefield to the White House was anything but smooth. His presidency was plagued by multiple scandals, from the Whiskey Ring to the Credit Mobilier scandal. While Grant himself wasn't directly involved, his failure to keep his administration in check marred his legacy. It's reminiscent of a star quarterback who, despite his on-field prowess, struggles to manage the egos and antics in the locker room.
While it's easy to point out mistakes in hindsight, it's essential to remember that every president faced unique challenges and did what they believed was right at the moment. History is a lens, and sometimes, it can be a bit smudged. Let's ensure we clean it now and then and view things with a balanced perspective. Happy learning!
This article was originally published on STEM Education Guide.
Smartest US Presidents of All Time: A Glimpse into Their Genius
Have you ever wondered which US Presidents had the most intellectual firepower? Get into our riveting exploration of the brightest minds to ever occupy the Oval Office. From Jefferson's architectural marvels to Obama's scholarly achievements, discover the surprising geniuses whose strategic thinking and wit shaped the nation. Click to uncover the stories of America's most brilliant Commanders-in-Chief!
The Most Egregious Lies Told by American Commanders-in-Chief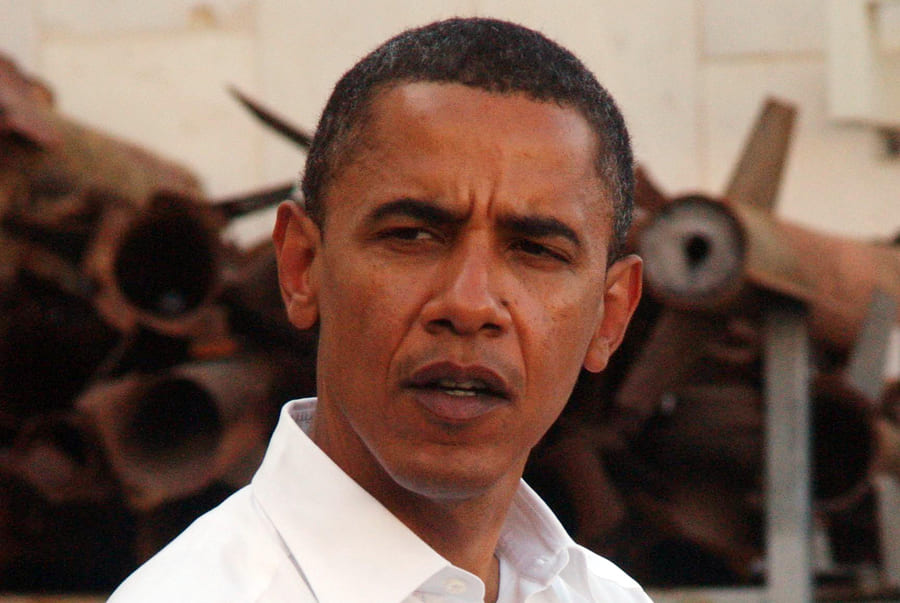 From hidden health issues to covert operations, America's Commanders-in-Chief haven't always been forthcoming. Uncover the most astonishing falsehoods told by US Presidents that shook the nation. Our revealing article peels back the curtain on presidential deceptions that changed history.
The Dates That Shaped Our World – A Look at History's Game-Changing Moments!
Embark on a journey through time with our definitive list of the moments that forever changed the course of humanity. From ancient turning points to modern-day breakthroughs, these dates not only shaped our world but continue to influence our present. Ready to be a witness to history?
Embarrassing Bad Quotes Throughout History: A Journey of Missteps and Misquotes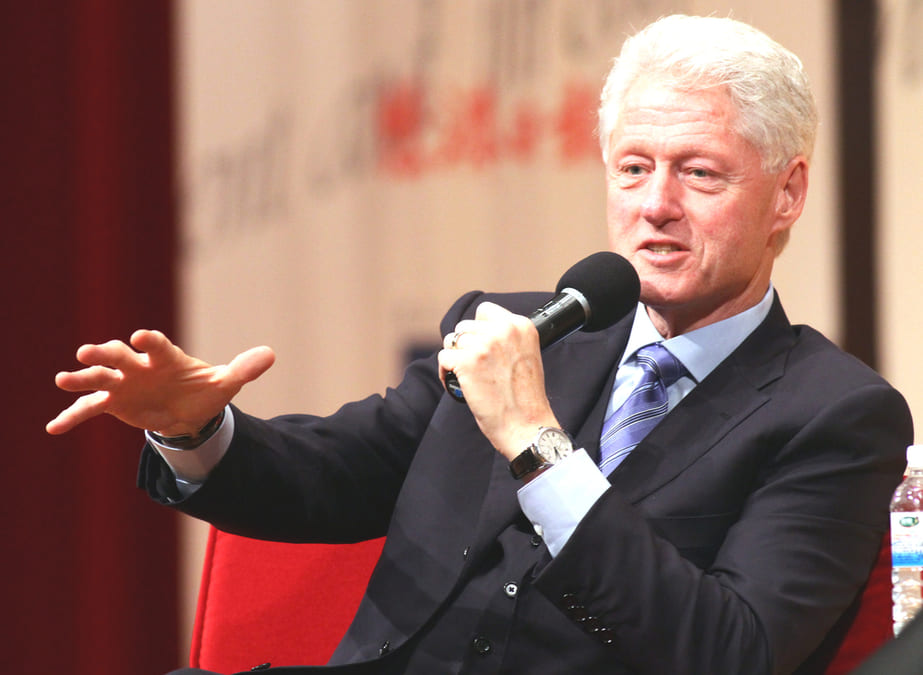 Ready for a cringe-worthy trip down memory lane? Our latest article highlights the most face-palm-worthy quotes that slipped from the lips of historical figures and echoed through the annals of time. From political gaffes to celebrity blunders, these words remind us that everyone has an off day.
When Worlds Collide: Surprising Historical Overlaps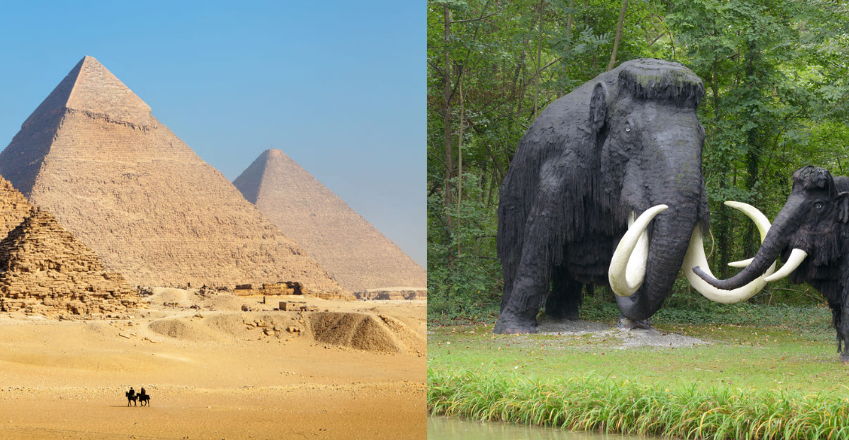 History is full of 'what are the odds?' moments, and our eye-opening article showcases the most astounding historical overlaps that will have you questioning the nature of time. Did you know that the Wright brothers took flight in the same era that the last known samurai drew breath?