12 Best Kid and Family Movies According to the Internet
Embedded in our daily lives, movies have become inseparable, with nothing quite as pleasurable as gathering with your loved ones to relish a captivating cinematic experience. These movies have captured the hearts of young and old viewers and have stood the test of time to become timeless classics that everyone can enjoy.
1. Toy Story (1995)
This beloved Pixar classic takes us into the secret life of toys when their owners are away. Woody, a pull-string cowboy doll, finds his status as Andy's favorite toy threatened when a new toy, Buzz Lightyear, arrives. The two embark on a hilarious adventure to return to Andy's room while learning the true meaning of friendship.
—– If you'd like some STEM activity ideas for kids, make sure to grab our FREE eBook on 25 STEM activities here. —–
2. Finding Nemo (2003)
When a clownfish named Marlin's son, Nemo, is captured by divers and taken to a fish tank in a dentist's office, Marlin sets out on a journey to bring him back home. Along the way, he meets a forgetful fish named Dory, who helps him navigate the ocean and overcome obstacles.
3. Robin Hood (2018)
This animated classic tells the tale of the legendary outlaw who steals from the rich to give to the poor. In this version, Robin Hood is portrayed as a charismatic fox who fights against the tyranny of Prince John and his henchman, the Sheriff of Nottingham.
4. UP (2009)
With great heart and adventure, UP recounts the tale of Carl. This elderly widower sets out to achieve his lifelong aspiration of journeying to South America in a cinematic experience that will warm your soul. Along with his companion, a young Wilderness Explorer named Russell, he travels in a house lifted by helium balloons, encountering unexpected challenges and making new friends.
—–Make sure to check out our hands-on reviews of the best educational subscriptions for kids.—–
5. Lion King (2019)
"Lion King": Simba, a young lion prince, is set to take over his father Mufasa's place as king of the Pride Lands. However, his uncle Scar has other plans and sets a trap for Mufasa and Simba. The young prince must navigate a difficult journey to reclaim his place as king with the help of his friends Timon and Pumbaa.
6. Chicken Run (2000)
Filled with sidesplitting humor, Chicken Run is a stop-motion animation masterpiece that chronicles the daring escape attempts of a feathered flock determined to flee from their fate as delectable pies on a chicken farm. Led by the determined and resourceful chicken Ginger, the group plans to build a flying machine to escape. 
However, their plan is complicated by the arrival of the farm's new owner, who is determined to make a fortune by selling chicken pies. With witty humor and lovable characters, Chicken Run is a movie that will entertain both kids and adults alike.
7. Beauty and the Beast (1991)
Through the enchantment of animation, the timeless story of Beauty and the Beast is vividly portrayed, capturing the essence of love and sacrifice. Across generations, the timeless tale of Belle and the Beast has enraptured the hearts of both young and old, a narrative that endures the test of time.
—–We go hands-on comparing the two best magnetic tile brands in our article, Magna Tiles vs. Picasso Tiles, hands-on: 10 Differences to Consider.—–
8. The Jungle Book (2016)
Widely loved by viewers, The Jungle Book is a colorful and action-packed adventure that follows the journey of a young boy named Mowgli as he makes his way through the jungle with his animal friends. Along the way, he must face dangerous predators and overcome many challenges.
9. Home Alone (1990)
Families have relished the timeless hilarity of the beloved comedy Home Alone for generations. When his family accidentally leaves young Kevin McCallister behind during the holidays, he must fend for himself and protect his home from two bumbling burglars.
10. Wall-E (2008)
Wall-E is a heartwarming story about a robot named Wall-E who embarks on a mission to clean up the Earth. When he falls in love with another robot named Eve, he sets out on an epic adventure that takes him to the far reaches of space.
—–Find the Best Magna Tiles for Toddlers: See How They Stack Up.—–
11. Aladdin (2019)
In the enchanting realm of Agrabah, the wondrous story of Aladdin unfolds, brimming with magic and adventure. With the help of his trusty monkey sidekick, Abu, and a powerful genie, Aladdin sets out to win the heart of Princess Jasmine and defeat the evil Jafar.
12. Stuart Little (1999)
It is a charming movie that follows the story of a mouse named Stuart, who a human family adopts. Despite the challenges of being a mouse in a human world, Stuart adapts quickly and forms a close bond with his new family.
However, when Stuart's new friend, a bird named Margalo, goes missing, he sets out on a mission to find her, which leads to a series of thrilling adventures. With heartwarming moments and lovable characters, Stuart Little is a family movie that will make you believe in the power of love and friendship.
This thread inspired this post.
This article was originally published on STEM Education Guide.
From Page to Screen: Our Top 10 Movies Based on Children's Books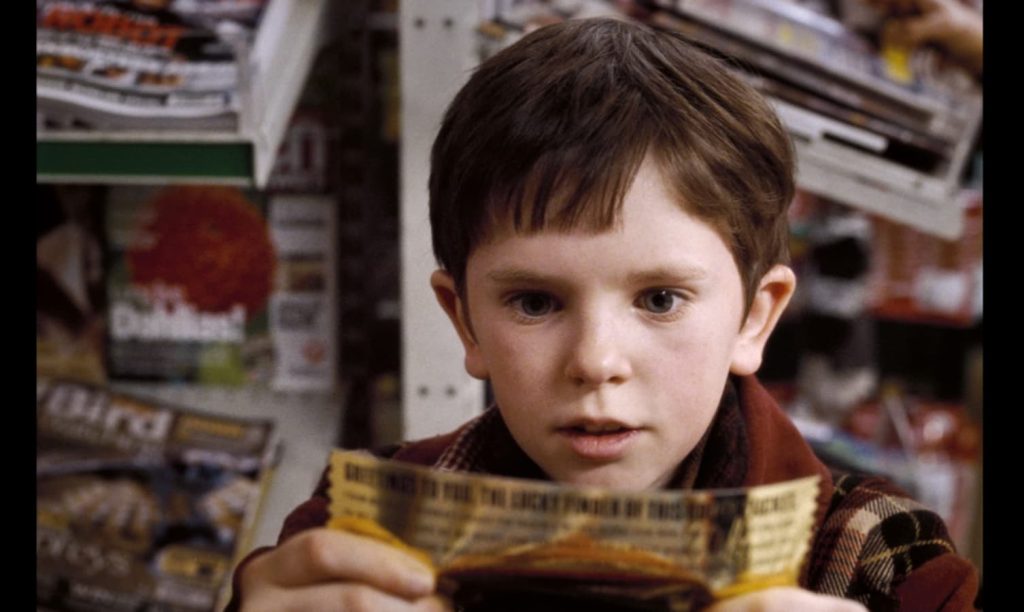 Children's books have always been a huge inspiration for filmmakers to make awesome movies with amazing stories and characters we can totally relate to. And guess what? These films aren't just for kids. Even grown-ups who grew up reading these classic tales can enjoy them too! The world of literature has given us so many incredible movies!
So, in this article, we're gonna check out our top 10 picks for the absolute best movies based on children's books. These films totally bring those beloved stories to life on the big screen, capturing all the magic and wonder that made them such awesome reads in the first place.
Old Movies Young People Should Watch Before They Die
This article lists timeless classic films that younger generations should watch, providing a connection to cinema's rich history and influential storytelling techniques.
10 Inspiring Movies That Teach Kids About Perseverance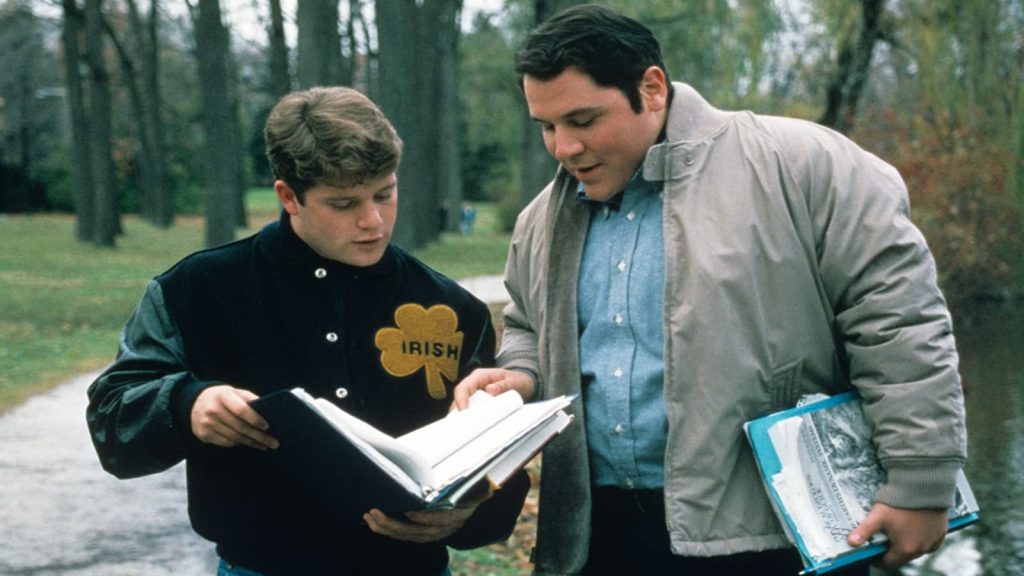 This piece recommends ten films that inspire children to persevere through challenges, using engaging storytelling to impart valuable life lessons.
10 Best Space Travel Movies With Links To STEM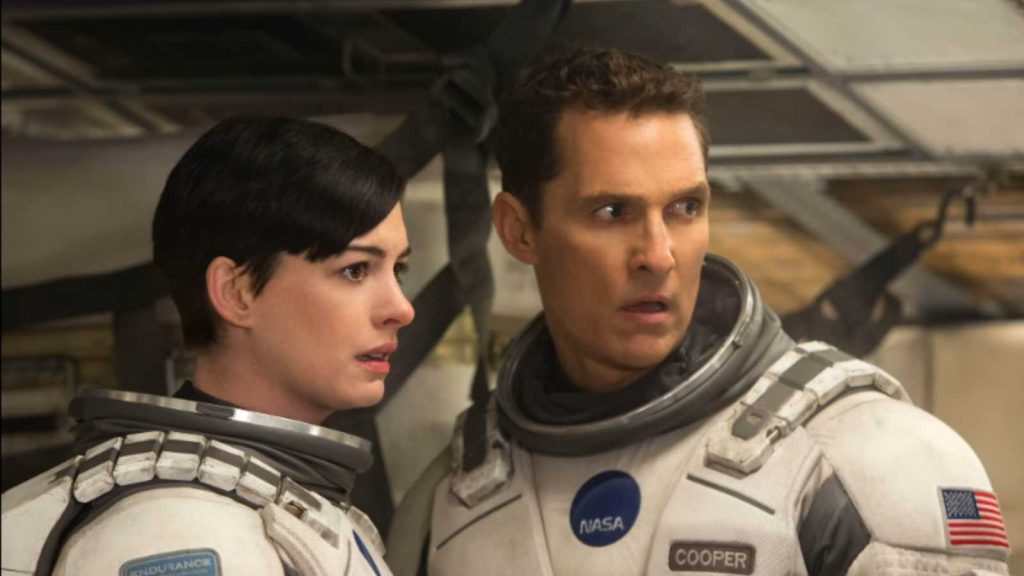 An article detailing ten space travel movies that not only entertain but also educate viewers about STEM (Science, Technology, Engineering, Mathematics) concepts.
12 Best Kid And Family Movies According To The Internet
: A curated list of 12 family-friendly movies, chosen based on internet reviews and rankings, that offer entertainment suitable for all ages.