50+ Free Educational Apps & Online Resources for Kids During School Closures

It's only been a little over a week of school closures for us, and we're looking for more ways than ever to keep kids engaged while at home.
During the COVID-19 crisis, a number of online educational companies are offering their subscriptions, games, worksheets & apps for free for at-home learning. Some resources on this list always provide free subscriptions!
Learning at home can be both fun for your children and easy for you as a parent.
The best advice I can give during this time is to spend time with your children while you're both stuck at home and keep them engaged. You don't have to become an expert at homeschooling, so don't stress about it! Play board games, do arts & crafts, make slime, build a fort… and you can also check out some of these free resources for both screen-free & online learning.
This list is also for teachers looking for worksheets, lesson plans, and ways to enhance remote learning.
In this article we've broken down the free resources into the following categories:
General Education Free Apps & Online Resources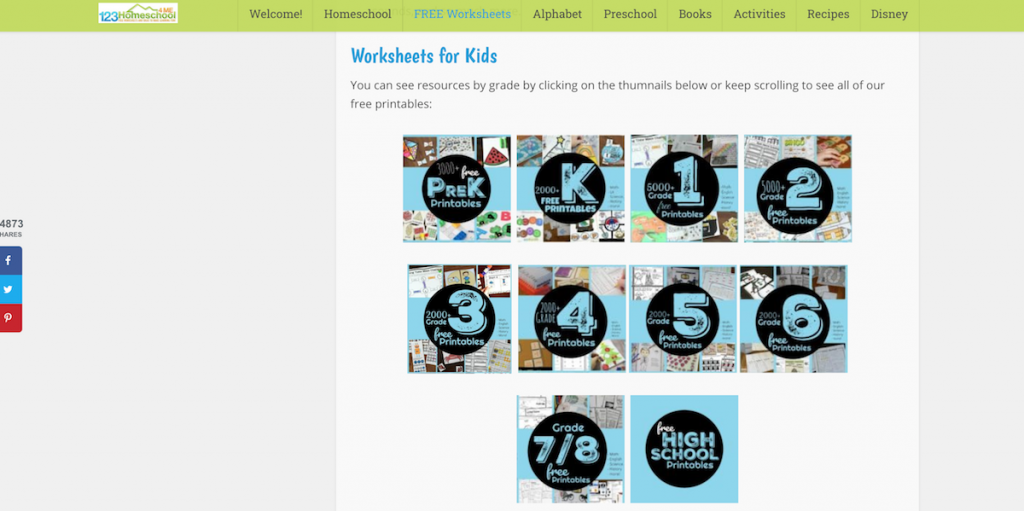 123Homeschool4Me offers free worksheets for all subjects – math, reading, writing, science, and more. You can browse the free worksheets by grade. They offer worksheets for K-12. These are always free.
[the_ad id="22679″]
Khan Academy is a non-profit. They offer free courses for K-12. During school closures, they've put together daily schedules for kids 4-18.
Learning Resources is offering a variety of free worksheets and workbooks for at-home learning! If you're looking to introduce your children to coding while they're at home, be sure to check out our post on Botley activities. Botley is our favorite toy from Learning Resources!
BrainPop is offering free access during school closures. Find lessons and activities for a wide range of subjects in an easy-to-use interface.
Free games and resources for parents & kids.
Learn about the world with deep dives into any topic.
Explore over 7000 free videos in 13 different subjects.
Age of Learning offers multiple products to engage children in reading, history, math, science, and more. With school closures, they're offering many of their products and subscriptions for free.
Teach Engineering is brought to you buy Colorado University – Boulder. They offer free lesson plans, maker challenges, and more. All with free worksheets and information for teachers and parents. Get started with one of my favorite activities: Cool Puppy – A Doghouse Design Project.
Pitsco has many free STEM challenges and activities that you can do at home. The PDF downloads are completely free! You don't even need to enter your email address.
This is a great resource for those looking for at-home worksheets & activities. You can save any of these free worksheets to your Google Drive to share within Google Classroom, or parents can instantly download and print a wide range of activities across history, science, math, and more.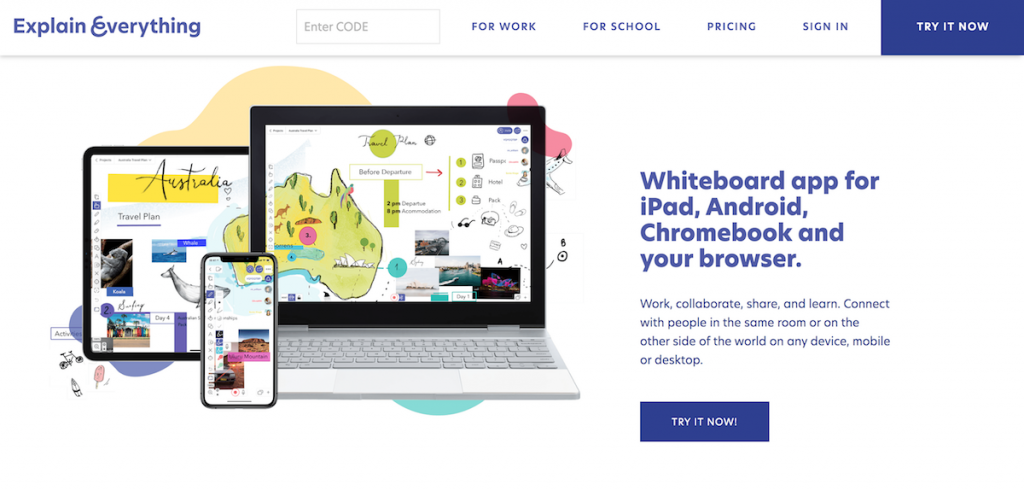 Explain Everything is offering free extended access during school closures. It is a whiteboard app to collaborate no matter where in the world you are.
Google Edu offers tools to allow teachers to keep teaching remotely.
Free Science Apps, Games, and Online Resources
Mystery Science is offering a starter list of K-5 science lessons for free during school closures – no sign up required. Lessons are organized by grade. Choose a mini-lesson (15-30 minutes, all digital) or a full lesson (45-90 minutes, with a hands-on activity.)
Everyday Earth offers free Earth Science lessons and experiments for easy lesson planning.
Access free resources for teachers and students for lessons & activities in chemistry. This is a great resource for high school students.
Free Math Apps and Online Resources for Kids
Free math games, quizzes, and puzzles for kids.
Free math quizzes for students K-8, Algebra I, and Geometry.
Free math games for kids. Play online or download their Android or Apple apps.
Here you'll find multiple free apps for education, like Moose Math. Apps are designed for different age groups, ranging from 2 to 12 years old.
Free Coding & Technology Education Resources for Kids
Learn to code your own games, stories, and animations with Scratch from MIT.
Tynker offers students everything they need to get started with learning to code. Create Minecraft mods, games, and more. During school closures, they're offering premium courses for free.
Minecraft Education offers project-based learning to develop STEM and problem-solving skills. Start with their Hour of Code lesson for free.
Learn the fundamentals of CAD (computer-aided design). They're offering free projects to families. Schools can also apply for free licenses during school closures.
For High School students, consider signing up for 2 free months of SkillShare where they can learn
Free Reading & Language Arts Lessons & Apps
As a non-profit, their resources are always free. Work on literacy and build comprehension with their free content and tools for K-12.
J.K. Rowling just launched Harry Potter at home to keep kids engaged and learning.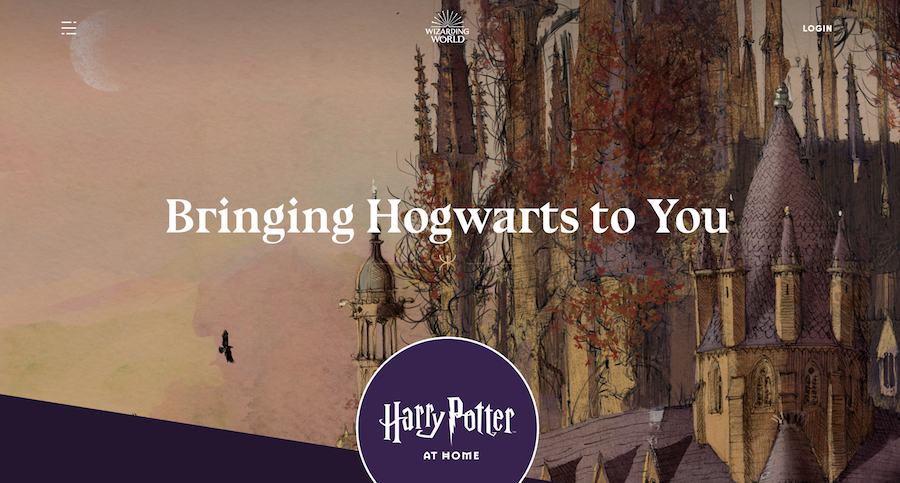 Zinc is offering free licenses to schools & teachers through July 15th. Read articles, take quizzes, practice vocabulary, and more.
Use your extra time to learn a new language. Duolingo is always free, and it makes learning a new language easy and fun.
This free app for Android and Apple engages students Grades 2-8 in an imaginative literacy game.
Spark your student's creativity with Book Creator. Use the app to create comics, about me books, science reports, and more.
Other Ideas for Time At Home
With your extra time at home, we also recommend checking out a few of our other posts!
We are wishing you and your family health and safety during these difficult times. We hope you enjoy these free educational websites & resources for your family or students. If there are other educational or STEM apps that you love, let us know in the comments! We'd love to check them out.
[the_ad id="22679″]