The Importance of STEM in the Classroom – 4 Ways Educators Are Acclimating to STEM Education
It's no secret that today's earliest primary grade education maintains some of the staples of classrooms over the years.
They range from big books for an entire class to read-aloud and calendar activities to tables for small group learning. Along these hallmarks are newer additions.
Although computer centers may have substituted their housekeeping counterparts, wooden blocks are no longer the only building supplies available.
Once considered more of a luxury, large varieties of mathematics manipulatives are the norm, with students having their own sets kept at their desks. With the evolutionary approach to education, the emphasis on STEM in the classroom increases across grade levels.
Therefore, the learning experiences and types of activities that students in primary grades have access to must expand to meet rising expectations and keep up with the pace.
What Is Helping Educators Acclimate To STEM Education?
STEM is an acronym for science, technology, engineering, and mathematics. There's no denying that it's become more than a popular buzzword.
In recent years, STEM education has gained momentum through federal grants, a solid research-based curriculum, and teacher education.
Community partnerships such as those encouraged through the Educate to Innovate initiative are the ingredients to creating successful STEM programs.
With the implementation of these programs, K-12 educators across the country are incorporating STEM in the classroom regarding the education themes and content.
Are you looking for more STEM tips in the classroom? Check out our article, Seven STEM Teacher Tips If You're Suddenly Teaching STEM.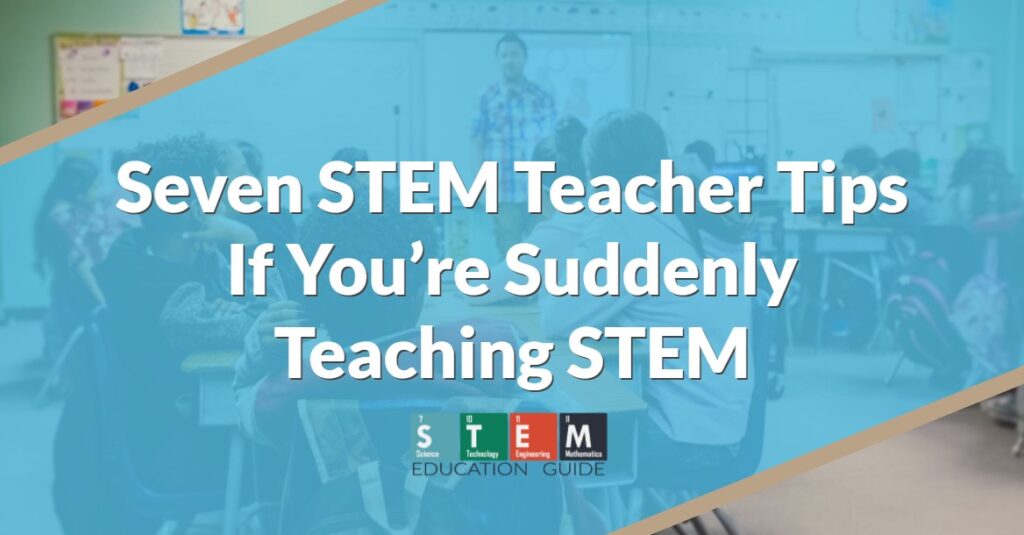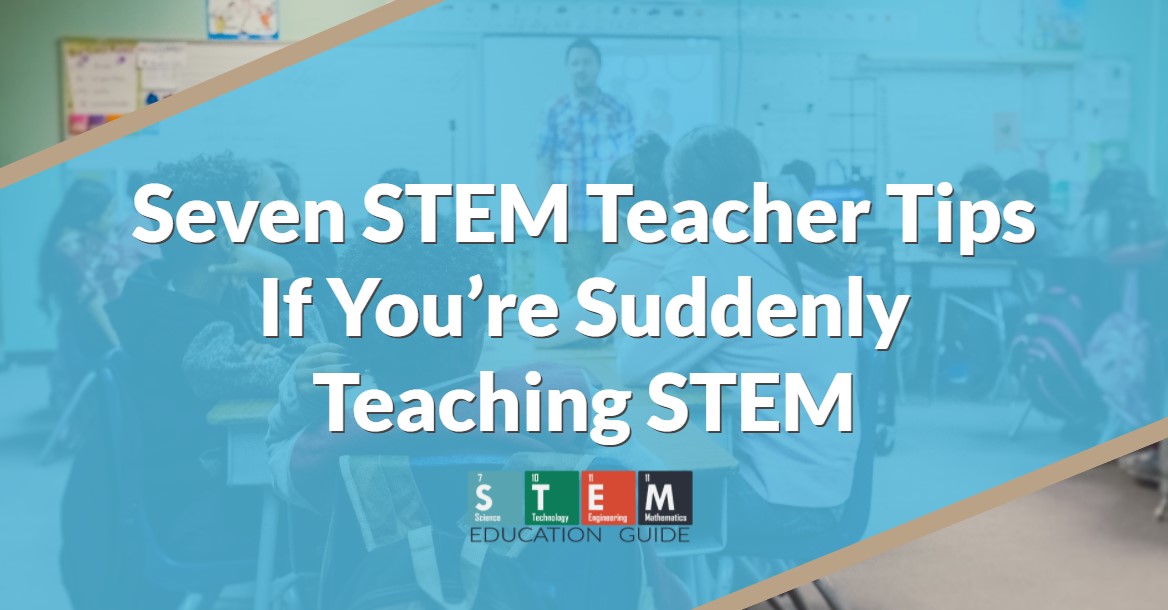 How Are Educators Acclimating to STEM Education?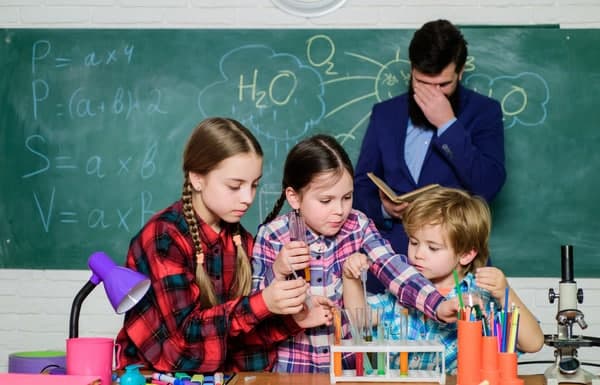 Let's delve into a few aspects that are helping teachers acclimate to STEM in the classroom.
Reflection
A successful STEM teacher reflects on what's present in the classroom.
One way educators are successfully becoming STEM teachers is through the recognition that focused; small tweaks are the secret and are the requirements in activities, classroom questioning techniques, lessons, and effective STEM classroom design.
Modification
Modifying questioning to include experiment, design, model, and other words is an example of a small tweak that can result in an environment that supports STEM in the classroom. Classrooms offer a breadth of opportunities to explore and investigate.
Engagement
The most essential component of a successful STEM lesson is starting with a rich task that will keep students engaged and enhance their problem-solving skills.
Inquiry-driven lessons that spark student curiosity provide an ideal learning opportunity.
Collaboration
Educators work as a team and brainstorm ideas through Pinterest, Code Monkey, and other open-source channels, whereby searching for the word 'STEM' ushers in a wealth of activities and ideas that are soaring in popularity.
Empowerment
It entails STEM educators discerning real-life problems and requiring solutions. By empowering students with issues that crop up every day, they'll discover a plethora of viable solutions to real-world problems.
These activities foster effective communication coupled with teamwork, which is crucial in today's life activities.
Modern Technology
It involves acquainting students with modern educational technology platforms such as MEL Science. You can find our full hands-on review of Mel Science here.
Giving them access to smartphones and computers during classes for learning purposes broadens their minds. After all, the internet is littered with resourceful tools that educators can use to enhance STEM in the classroom.
In this age, it's essential to embrace coding and learning computers from a young age. Our article, 7 Computer Classes for Kids Every Parent Should Know Exist. We go into manageable ways of getting kids into computers.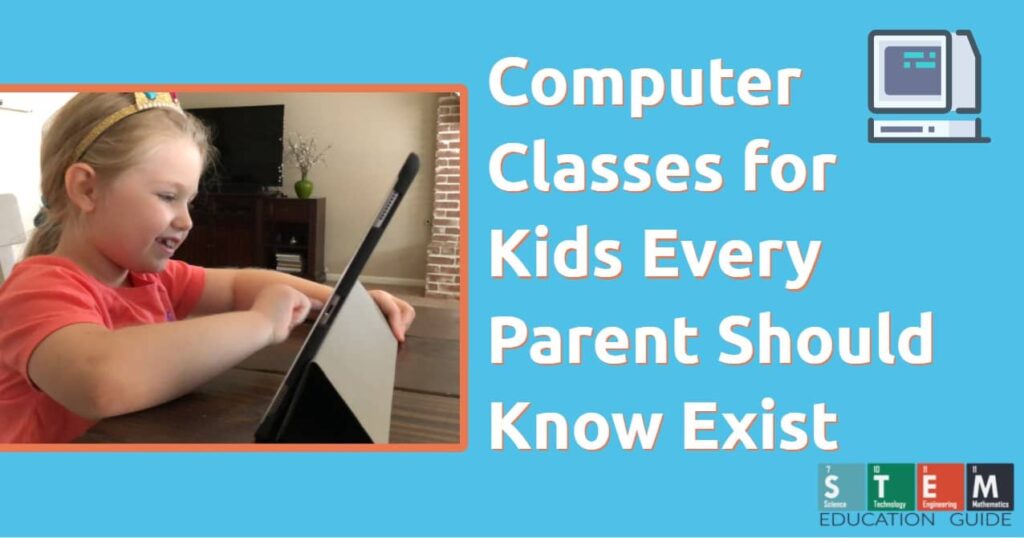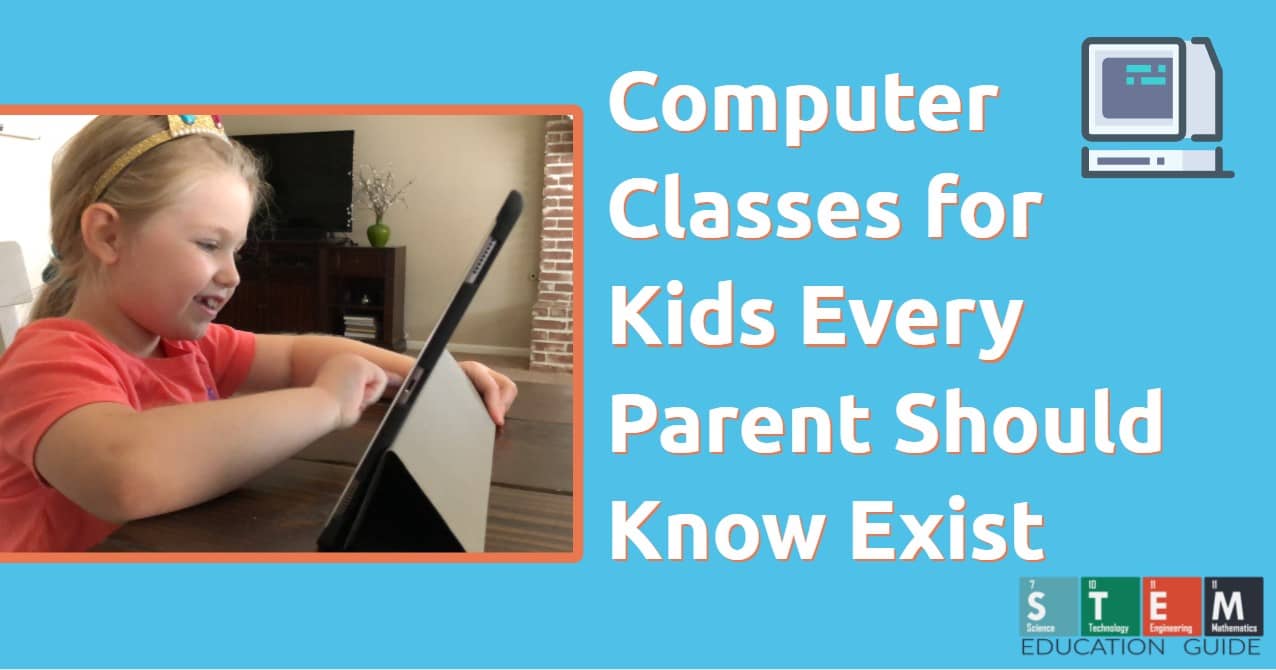 Training Programs
By introducing training programs in STEM classrooms, educators can develop structured lessons and activities to deliver the much-needed hands-on experience to their students.
Promoting practical and active learning in classrooms is a way of engaging learners. As an incentive to intrigue learners about technology, math, and science, a teacher can also rope in experts from outside school.
Personalized Learning
If your goal as an educator is to get all types of kids into the STEM pipeline, you have to help them understand their strong points and skills requiring honing. Here's where personalization comes into play.
With a personalized learning experience, educators can help their students address the skills they need to focus on, take more control of their education, and pursue learning opportunities that truly engage and pique their interest.
Belonging and School Community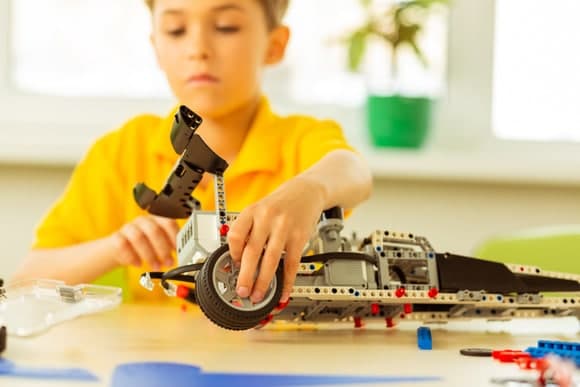 Teachers need to model for students how collaboration is the ideal way of problem-solving. Kids see many examples of competition in their everyday lives, but a few examples of adults teaming up to eradicate problems.
That's essential as students begin to learn that creating lasting solutions calls for a community of individuals who collectively bring their unique talents to the table.
When educators set a great example of the power of community, students can visualize where they all come into play in the STEM pipeline.
Essential Ingredients and Family Involvement
A successful school keeps kids so engaged that they don't want to go home. As such, it's a no-brainer that when a school is buzzing, parents or guardians want involvement.
When it comes to STEM in the classroom, educators are finding ways to include them in their kids' learning processes while helping them support invaluable STEM skills at home.
Modeling Lifelong Learning
One of the goals of STEM in the classroom is to turn students into lifelong learners. If educators tell them to be lifelong learners without setting the example by committing to continued education, it becomes deceiving.
In contrast, students should see teachers with a growth mindset in all their endeavors.
Usually, students come to school with the perception that teachers are nothing more than dispensers of knowledge and that they are the recipients. However, a successful STEM curriculum means that these rules are not cast in stone.
Kids should see that educators are also learners. Therefore, an educator must try new things that end up not working for their students to understand that solving problems isn't always smooth sailing. Lasting solutions take iteration and time, which is what STEM education is all about.
If you're interested in some surprising STEM statistics, please check out our article here.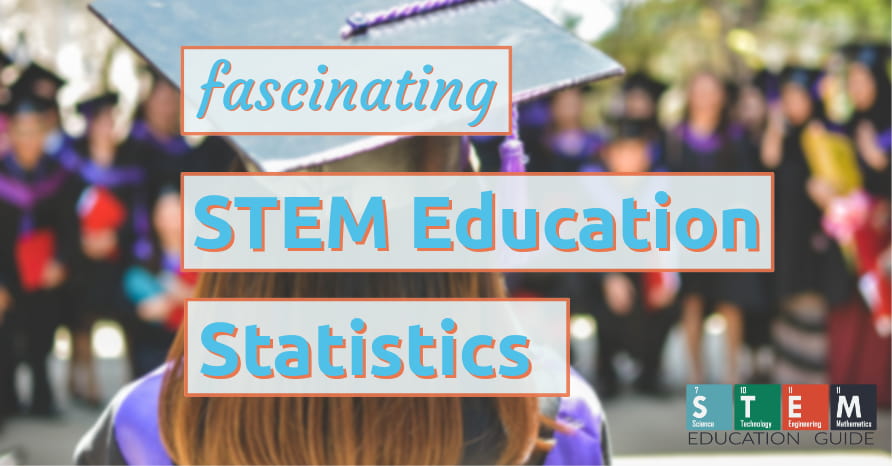 Closing Remarks
One thing is certain; STEM education will continue soaring to new heights. In today's era, students must have proficiency in the STEM field, with early education providing the building blocks of understanding.
Furthermore, not limiting a child to your learning is a reminder of why educators are committing their STEM classroom to forge ahead.
Why Should You Consider STEM Programs for High School Students? In this article, we take a deep dive into the best STEM programs for High School students and why you should consider them.