STEM vs. STEAM: Making Room for the Arts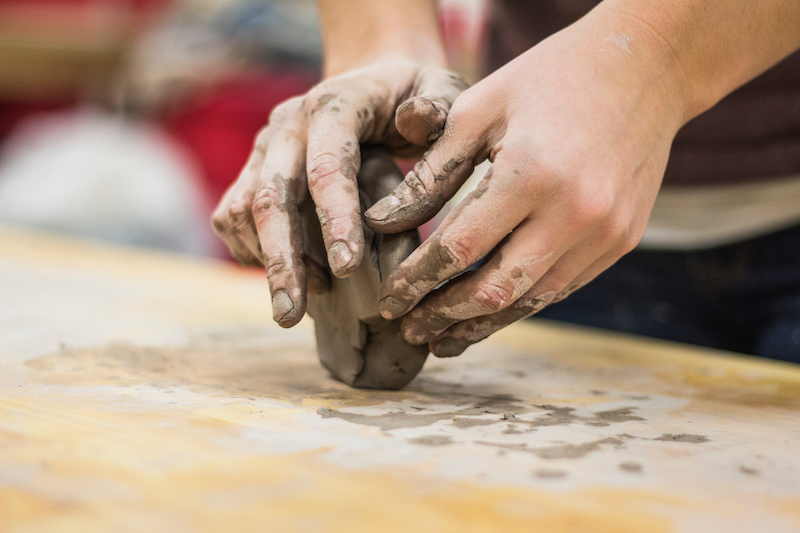 STEM vs. STEAM
STEM stands for science, technology, engineering, and mathematics.
STEAM stands for science, technology, engineering, arts, and mathematics.
STEM is still the more prevalent acronym in education, with focuses on STEM-certified schools and STEM labs and entire categories of STEM-related educational products, while the "Arts" are a recent addition.
While the arts are an important part of education, is there enough synergy to merge the arts and sciences, especially when we consider things like educational funding and STEM grants? 
In this article, we're looking at both sides of the argument. Should the arts be included in STEM education?
First, a bit of background on STEM education.
The US and Europe have been pushing for an increase in STEM (Science, Technology, Engineering, Math) graduates to fill the growing demand in STEM careers. Both educators and professionals involved in STEM-related fields advocated for the introduction of STEAM (Science, Technology, Engineering, Art, Math) to K-12 curriculum. This paramount shift that STEAM proposes yields both staunch proponents and detractors.
The Fifth Element: Why include Art with STEM Education?
The bonding of the four pillars of STEM feeds upon one another. Science and math feed directly into technological and engineering applications. It's not enough to teach each one individually, they are all included in a single acronym for a reason.
You can't build a rocket, car, a watch, or even a bicycle without an understanding and the application of principles from all these areas. STEM is fundamentally connected to everything in our society and it's imperative that we help students see those connections.
The new element being championed today is arts. Those in favor of STEAM recognize the ability of the arts to expand the limits of STEM education and application.
Advocates point to the added innovation and fearless creativity that a strong artistic foundation can provide. The president of Rhode Island School of Design (RISD), a leading advocate for the integration of arts into STEM, says that opening the door to the arts aids in the process of turning critical thinking into critical making.
What is STEM if it is not about taking some idea and applying an understanding of these pillars into making something?
Studies have also proven that students with a strong foundation in arts perform better academically as a whole. The University of Florida found "on average, students who study the arts for 4 years in high school score 98 points higher on the SATs compared to those who study the same for half a year or less."
The conclusion went on to state that, "students who took up music appreciation scored 61 points higher on the verbal section and 42 points higher on the math section."
For proponents of STEAM, integrating the arts is a no-brainer. After all, you can't make an eye popping sculpture or build jaw dropping architecture without engineering and mathematics.
Cars are judged not only by the technology and engineering features they possess but also by their design and aesthetic qualities- which again is backed by engineering and mathematics.
The Opposition: Keep STEM Traditional
Merging the arts with STEM seems great. However, there is still a vocal group that opposes the integrating the arts.
Chief among the concerns is that adding arts to STEM programs will dilute the study of these much needed fields.
While science, technology, engineering, and mathematics have naturally been linked for some time, STEM wasn't a widely recognized term until the early 2000s. It wasn't until 2005 that STEM really gained momentum and got its own caucus in Congress, and it wasn't until 2008 that it actually started grabbing headlines. Opponents to the STEAM movement say that the STEM initiative itself is still much too young to add another component.
Another disagreement is that STEM has no shortage ingenuity and creativity as it is. Engineers have regularly integrate design into their work.
What is the future of STEAM?
Applying art to science, technology, engineering, and mathematics in the classroom is only the first step.
If you are still skeptical that art can be applied to cutting-edge science and technology, then look no further than The Origami Revolution which recently aired as part of PBS's NOVA program. The episode outlined the development of computer software written by Tomohiro Tachi who collaborated with Erik Demaine that used origami algorithms to design two-dimensional crease patterns to create any three dimensional object from a piece of paper.
Neither of them are artists; Erik Demaine is a mathematician at MIT and Tomohiro Tachi is a professor at the University of Tokyo with expertise in civil engineering. That alone is a testament to the value of art in the sciences but its application goes well beyond origami.
Using this type of computer modeling has big implications for traditional STEM endeavors. NASA, for example, can use methods derived from origami to develop solar panels that fold into space and weight saving packages during launch which then unfold into a massive solar array once in space.
In robotics adding cuts into origami designs enable them to transform from flat to functional three dimensional tools. And the list goes on, even into the medical field.
The STEAM movement is still relatively new and in its formative stages. That is not to say that STEAM programs have not already found success. From the aforementioned RISD, to the Blue School in New York City, to the Drew Charter School in Atlanta several schools have already implemented respected curriculums based on STEAM and many more pop up every year.
Additionally, there are artists who are tackling the integration from the other end of the issue, working to bring the arts closer to science in their own way. Even the iconic children's education program, Sesame Street, added STEAM to its program for its 43rd season in 2012.
One thing that both sides can agree on in the STEM vs. STEAM debate is that art has organically found its way into STEM fields.  Proponents of STEAM only want to make this integration more prominent.
We are well aware of problems with STEM. In our article, What's Wrong With STEM Education: How to Address the Problems. We address the real issues and offer solutions on how to fix them.