Top 5 Kid-Friendly Drones for STEM Learning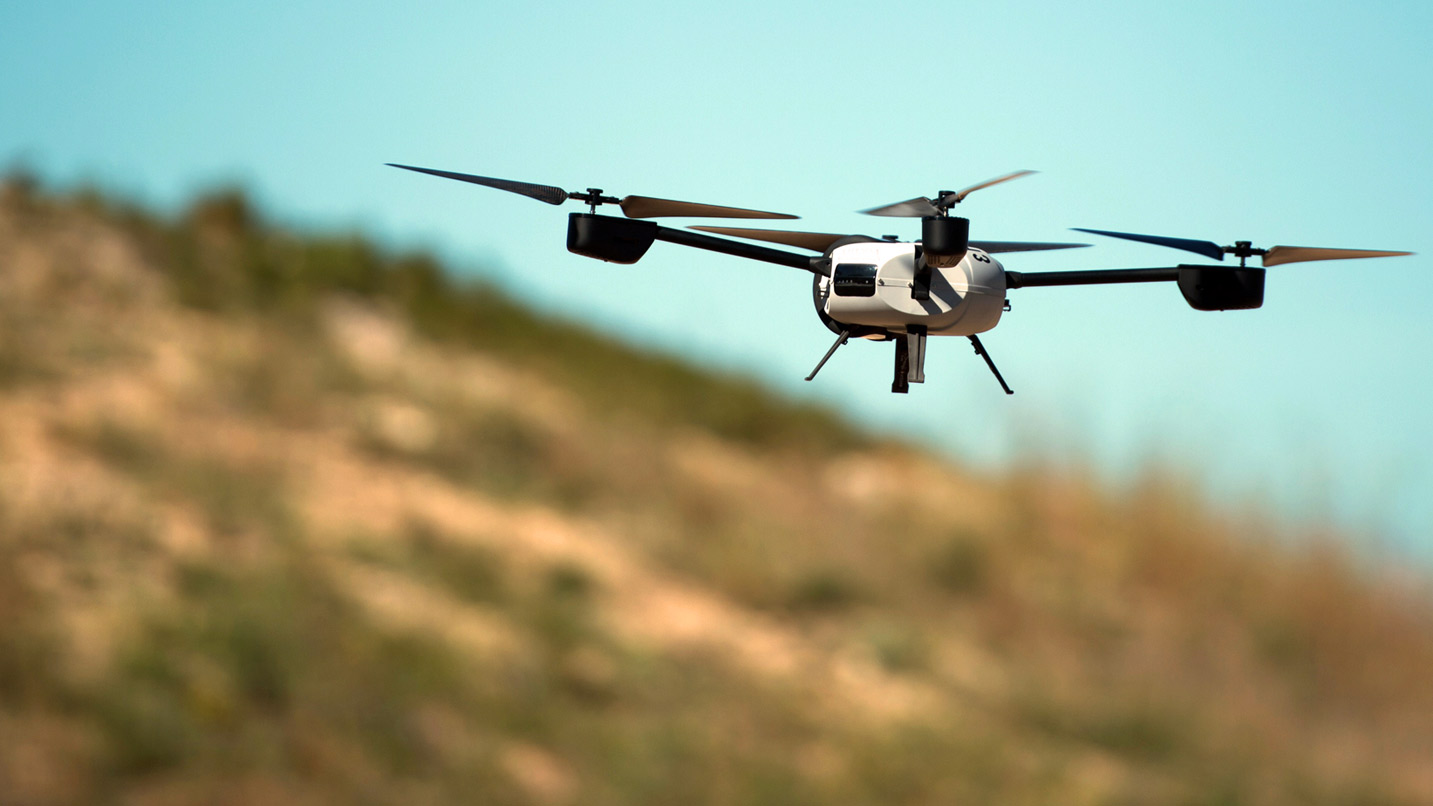 The STEM applications with drones in modern careers are fascinating.
Farmers monitor crops; environmentalists monitor waterways via drones. Land surveys are now accomplished with the help of drones.
Drones can be a great way to get children interested in both scientific fields and programming. (Yes, there are even drones that your kids can code!)
How to Encourage STEM Learning with Drones
A drone may seem like a toy without education involved, but it doesn't take much to turn this fun flying machine into a learning activity.
Drones are becoming increasingly popular toys to use in STEM labs and classrooms!
Here are just a few ways you can add learning to playtime with drones:
1. Learn the physics behind how drones fly
How do drones fly? Physics! Drones are a great way to see principles like lift in action. Encourage your children to ask questions about how a drone rotates, how it moves forward or backward. You can find a great explanation of how drones fly here.
2. Explore Map Making with Drones
An easy project to add creativity and problem solving to your drone flights is to act as a mapmaker. What did you spot on your drone flight? Can you draw out where a stream or rock was in relation to the house? You'll need a drone with a camera to accomplish this, but it's a great way to understand how drones are used in careers today.
3. Code Your Drone
Companies like Parrot have partnered with visual programming apps like Tynker to allow you to program your code. Create an obstacle course race, then program your drone to navigate through it!

5 Best Drones for Kids & STEM Learning
Now, here are the best drones for kids on the market to get started with learning!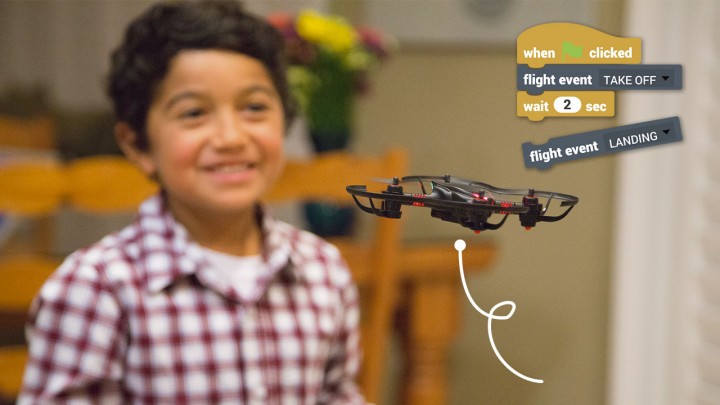 Why we like it: This is a great drone for the classroom or STEM labs! Their site includes lesson plans and teacher guides.  This is a drone that's not your typical consumer drone. It's great for learning how to code! Everything is block-based coding, making it a great introduction for children to learn the fundamentals of programming (while still having a blast with a drone they can fly.)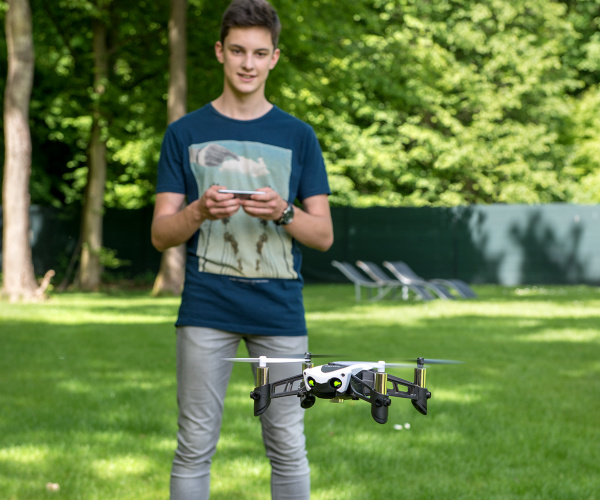 Why we like it: Parrot integrates with applications like Tynker, for a block coding experience. It's also a great first-time drone at a reasonable price! If you're looking for a great educational drone for kids without breaking the bank – this is the drone for you.
Why we like it: This drone is wind-resistant and equipped with an HD camera. The camera is surprisingly GREAT for such an affordable drone. It also can perform flips and its Gryro stabilization system ensures stability during its high fly in the sky! Charge time is 100 min and the flight time is 7 min. 
Here is another great kid-friendly drone that's designed for beginners. It is similar to the Syma Quadcopter with a few differences being that it is smaller, lighter and the color is black. This may be a good fit for younger kids starting out. This one has headless mode, 6 axis Gyro Technology (for flips and rolls), and 3 different speed modes.
This drone is one of the top-rated drones on Amazon. It also has a great camera, especially for the very affordable price  We recommend this drone for any children ages 9+. The one-key landing and take-off make it a great kid-friendly drone. 

Wrapping Up

Drones are incredibly fun! But they can also be used as an educational toy to encourage STEM learning. How do you use drones at home or in the classroom? Do you have a favorite educational activity with drones? Let us know in the comments!

Related Articles:

Best STEM Toys for 9-Year-Olds
20 Best STEM Toys of 2019