Is Architecture STEM? Here's What You Need to Know
Is architecture classified as STEM? STEM is comprised of science, technology, engineering, and math.
Architecture encompasses the engineering and mathematical component of this classification. However, just like other professions, has it officially obtained its rightful designation?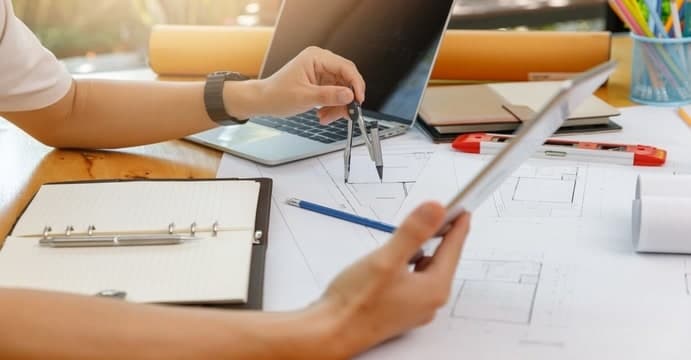 Is Architecture STEM?
On July 18, 2018, Congress officially passed a bill designating engineering a STEM science. The passing of this bill was thanks to a bipartisan effort on behalf of a lobbying effort of the American Institute of Architects.
With the passing of this bill into legislation, the field of architecture was categorized among the many other occupations with a STEM designation. In addition to the reclassification, $1 billion is allocated in grants to update education in schools. This will provide more training from the K-12 grades and upcoming job opportunities.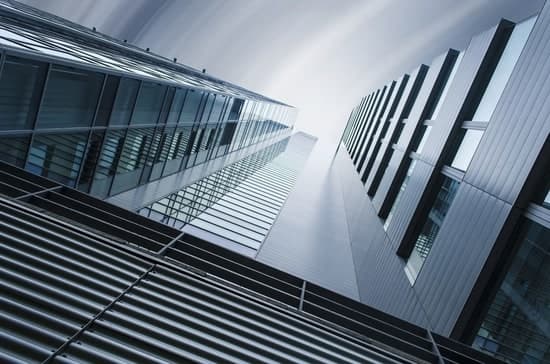 What Does This Mean?
Before the bill passed, architecture was regarded as an arts and humanities field. The bill recognizes how the profession needs skills in math and engineering to generate precise building concepts. Creative problem-solving capabilities are required for solving urban design issues, and for building, in general.
The designation also allows architecture organizations to receive additional funding given to STEM sciences.
In terms of education, schools can use STEM funding to increase educational efforts in architecture. The funding will be allocated to providing additional career opportunities in the field.
In addition to the implications for post-secondary education, this impacts K-12 education as well. The American Institute of Architecture has national "out of school" programs. These include:
North Carolina has community events for school-age students. They give construction materials like PVC pipes and challenge students to create various structures with specific limitations to test their problem-solving skills.
They are held at festivals and after-school locations.
The Ohio chapter has created a Camp Architecture program. This allows children to design and generate numerous projects over summer break. This allows them to experience being an architect firsthand.
Scholarships are additionally offered based on need.
The Washington chapter takes children on a University of Washington architectural campus tour. This provides kids with a real experience at an early age.
—–There are many excellent STEM schools available in the United States. Some offer a general education focusing on STEM subjects, while others are more specific. Check out our article on the Twelve Best STEM Schools Ranked.—–
Would My Child Excel in Architecture?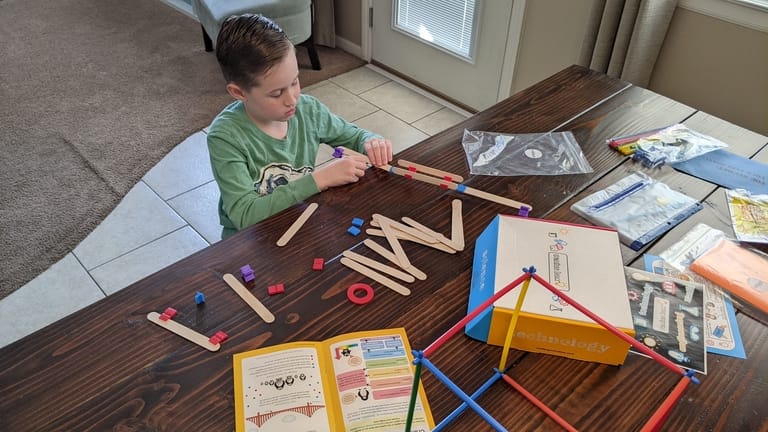 If your child enjoys creating buildings out of Legos or Lincoln Logs, they may enjoy a career in architecture. However, architecture is more than just designing buildings.
Some post-secondary institutes place interior design in the architecture field. So, if your child is creative and seems just to have a knack for sprucing up spaces, this may be an area of consideration.
Additionally, there is landscape architecture. This involves designing parks, playgrounds, and any landscaping task.
Architecture has many technical skills involved, in addition to science, technology, engineering, and math. The ability to creatively solve a complex problem and critical thinking skills are additionally involved. Creativity is part of the humanities component of this field.
—–If you think your kids will be interested in engineering or architecture, take a look at our article, Engineering for Kids – 5 Tips to Introduce Engineering to Your Child.—–
Careers in Architecture
To provide people – no matter the age – with a deeper understanding of architecture, these are available careers in the discipline. Some are well-known, while others are careers that are least discovered. Many will use and incorporate different skill sets, yet they all fall under the heading of architecture.
Interior Design
Interior design involves creating a visually appealing space based on a color pallet and overall design. It not only improves the visual appeal of a room but the practicality of it as well. Interior design involves creating blueprints for design, implementing them, purchasing materials, and meeting clients' needs.
Production or Set Design
Architects are often required for set design or production jobs. Structural integrity, accuracy, and artistic capabilities are required for great set design. They are also required for historical and architectural validity as well if it is a period piece.
The set design needs to reflect a specific historical time, and they need to be created just like any other building.
Landscape Architect
This type of architect plans and designs open spaces located around buildings. The goal is to provide an atmosphere that is functional and visually appealing. A landscape architect designs gardens, parks, city centers, and open spaces.
Urban Planner
The population is quickly increasing in urban areas. People want to be close to work and entertainment. Many just don't want a long commute, either.
With this high demand comes an increased need for city planners. Urban planners solve issues that are involved with individuals living in less space.
Restoration Architect
If you love history and restoring old buildings, then you may find this field fascinating! Restoring historical buildings provides a glimpse into the past and is important in understanding culture.
The restoration and conservation of these buildings have always been a challenge. The architect's ability to think critically and creatively often results in the most beautiful solution.
Research Architects
With digital design elements being on the rise, expression and representation are changing. Advances in technology heavily impact the architectural field. Improvements in this field are done by research architects who not only design buildings but uncover how the latest advancements can enhance building structures.
Lighting Architect
As studies have concluded, light has a significant impact on mood and mental health. It especially affects people located at high altitudes. These architects delve into lighting and how it improves our environment, well-being, health, and the sustainability of our natural environment.
Extreme Architect
With climate change, extreme weather conditions are on the rise. Extreme environments are expected to expand as a result.
An architect who specializes in this area will learn how changes in the environment impact those living in it, how to tackle the specific concerns that arise from these changes, and how to incorporate this knowledge into improving living conditions.
This architect will allow the adaptation of existing structures to remain safe for all those who dwell or use them. For example, in areas where there are earthquakes, this type of architect will incorporate elements to counter the effect that earthquakes leave behind without a building toppling over or lives being endangered.
There are many opportunities in the field of architecture. Some are known, and some are lesser-known.
Architecture was indeed reclassified as a STEM profession. This allowed the additional funding required to be funneled into education to deal with a pre-existing problem of urban planning. It fulfills a national need and expands the opportunities available with each passing generation.
If your kids or yourself are interested in engineering, please take a look at our article, Best STEM LEGO Engineering Kits.