Discover the Top Raspberry Pi Screens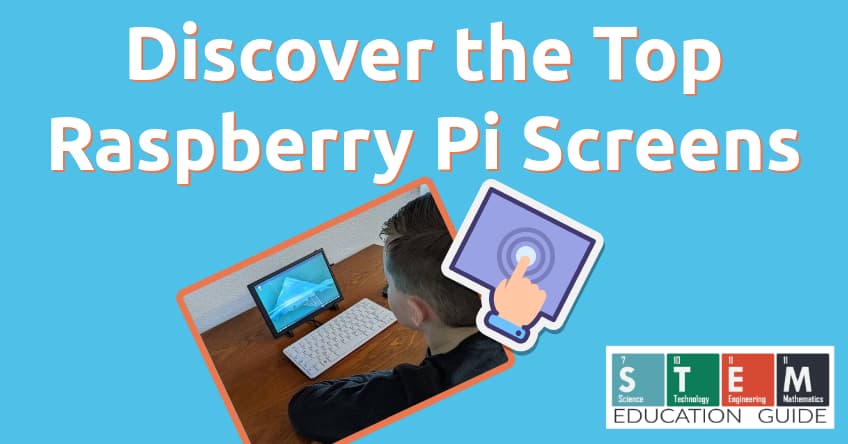 Raspberry Pi is a proven, tiny, low-cost computer that can be used for a variety of projects.
However, in order to get the most out of your Raspberry Pi, you need to choose the right monitor. This article will provide an overview of the best Raspberry Pi monitors on the market today, evaluating factors such as resolution, image quality, and cost.
What Am I Using To Test Monitors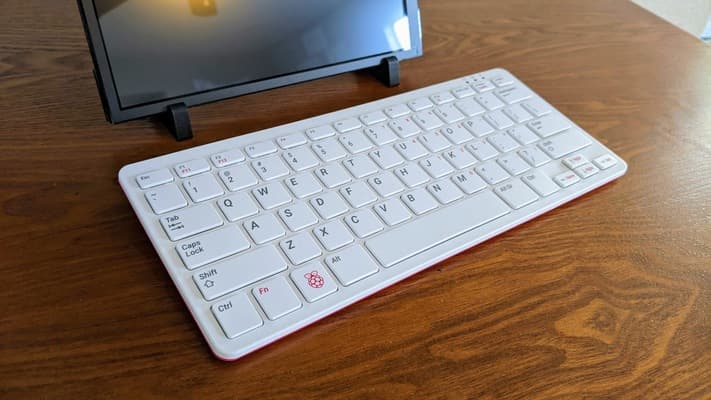 I have the first model of the Raspberry Pi, but I fell in love with my Raspberry Pi 400. That's what my son and I are using to test these.
If you're unfamiliar with the Raspberry Pi 400, it's a Raspberry Pi 4 inside a keyboard. I purchased this right when it got announced. It reminds me of the old days when I was in elementary school, and all the computers in the computer lab were all enclosed.  
The operating system I'm using to test is Manjaro Linux. My main machine is running Ubuntu, but for the Pi, I like that Manjaro is lighter on resources. Either way, whatever you use for an operating system, the monitors will perform the same.
Best Monitor for Raspberry Pi
We looked at a few different considerations for this list. Portability is our main consideration, as you can use any monitor you have with an HDMI connection. But, finding a portable screen for the Raspberry Pi is a little more challenging.
ELECROW Touchscreen Monitor 10.1 inch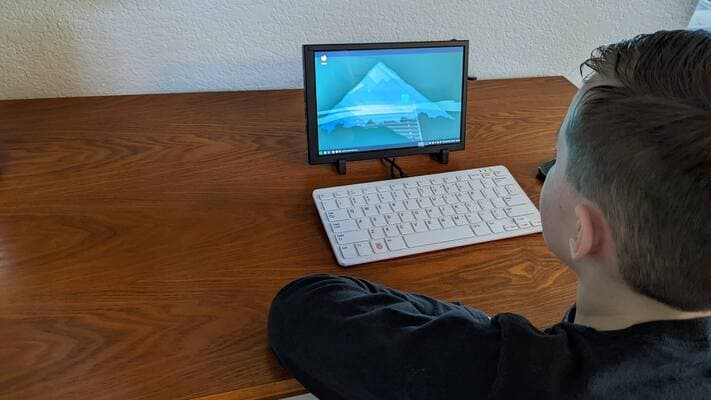 This Raspberry Pi screen from Elecrow gets our top spot for a few reasons. I'm incredibly impressed with the results.
The screen is very responsive, and the colors are vibrant. The animated light feature is a great addition and adds a fun element to the touchscreen experience. I'm also very pleased with the overall build quality of the product.
When I first pulled it out of the box, and gave it a little flex because it's lightweight. It feels solid! 
I don't need it because I'm using the Raspberry Pi 400, but there are four little screws on the back to mount a Pi or a number of other single-board computers. Viewing angles are good from left to right. It comes with two little feet to keep the screen upright that pop right off to through in your computer bag. 
I also wanted to test the screen with my son's Steam Deck. It included an HDMI cable, and it worked right away.
Overall this is the best Raspberry Pi screen for the balance of price, features, low power, and quality!
Why We Love It:
Enjoy a crisp, clear image with a 1280×800 resolution.
Smooth and responsive touch screen with capacitive technology.
Robust yet lightweight design.
You can see the current price of this Elecrow touchscreen here. You can also find it on Amazon here.
The mBot Neo is a great way to enhance your child's hands-on concentration, logical thinking, and creativity. If you haven't heard of mBot, please check out our full review here.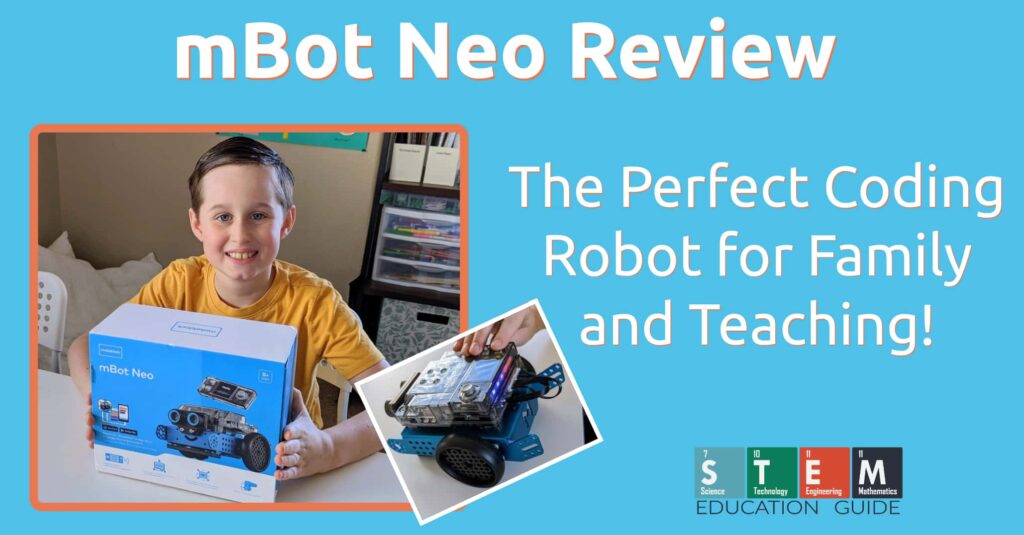 ELECROW 5 Inch Touchscreen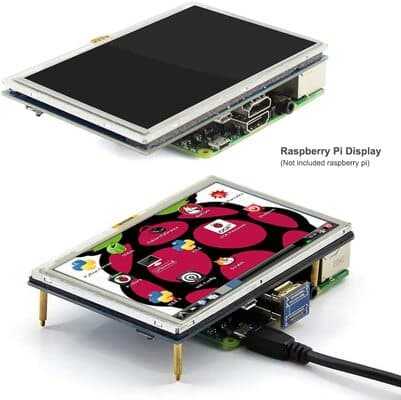 This is another Raspberry Pi screen from Elecrow. While smaller than the monitor above, it has more features that will save cost. It's a TIF screen, meaning the colors and viewing angles won't be as good as an IPS screen. At this size, it's probably not a big deal.
If you're looking for a small and cheap low-price screen to connect to your Raspberry Pi, then this is the one you're looking for.
Why We Love It:
Easily integrate the Rasberry Pi touchscreen into your existing setup.
Enjoy a smooth and responsive experience with a 60Hz refresh rate.
Enjoy the convenience of a compact, portable display with a Raspberry Pi touchscreen.
You can check the availability of this 5in touchscreen here. You can also find this same screen on Amazon here.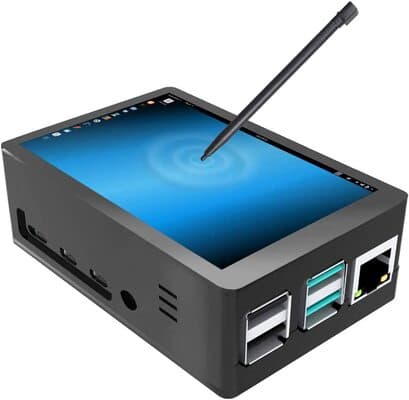 It's equipped with a 3.5-inch, 320×480 TFT monitor built directly into the top. So it's easy to bring anywhere. Jun-Electron also has a cooling fan that helps to keep the Raspberry Pi and monitor temps cool.
The screen size is perfect for fitting over a Rasberry Pi 4, but there are some downsides. If you're using this screen, you can't use another monitor with it. Also, after the screen is installed, GPIO cannot be used, and it doesn't have a backlight ON/Off Key as the Elecrow monitors have.
If you can live with these downsides, it's a great little portable touch screen.
Why We Love It:
Get up and running quickly with the pre-installed driver.
Match for Pi 4 Protective Case
The Screen also supports Pi 3 B+ and Pi 2. (The Case is only suited for Pi 4).
You can find the current price here.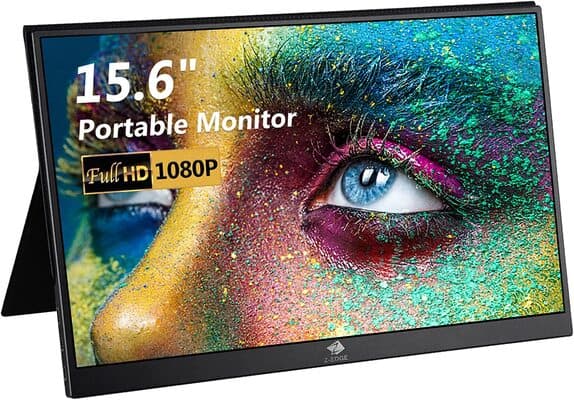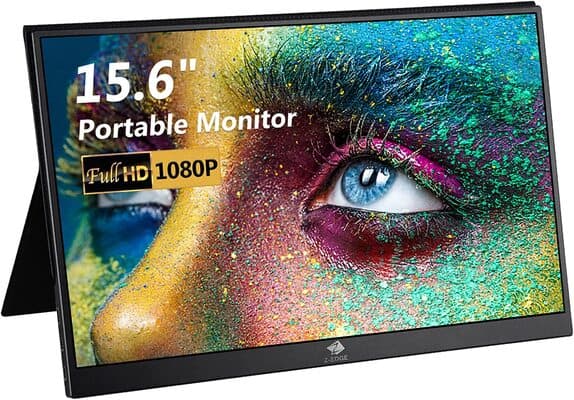 This is the largest portable monitor for the Raspberry Pi tested. It has a mini HDMI port as well as a Type-C connection, so you can also use your phone/tablet. It's a 1920×1080 Full HD IPS screen, which will be nice and crisp.
I would use this primarily for my Pi; it also makes a great portable monitor that can be the secondary monitor for a laptop or Nintendo Switch. If you need a large monitor for Raspberry Pi, this is your best bet!
Why We Love It:
Metal back with kickstand case.
USB type C and mini HDMI connections.
What do coding robots do? In our guide for coding robots, we break down everything you'll need to know to get started.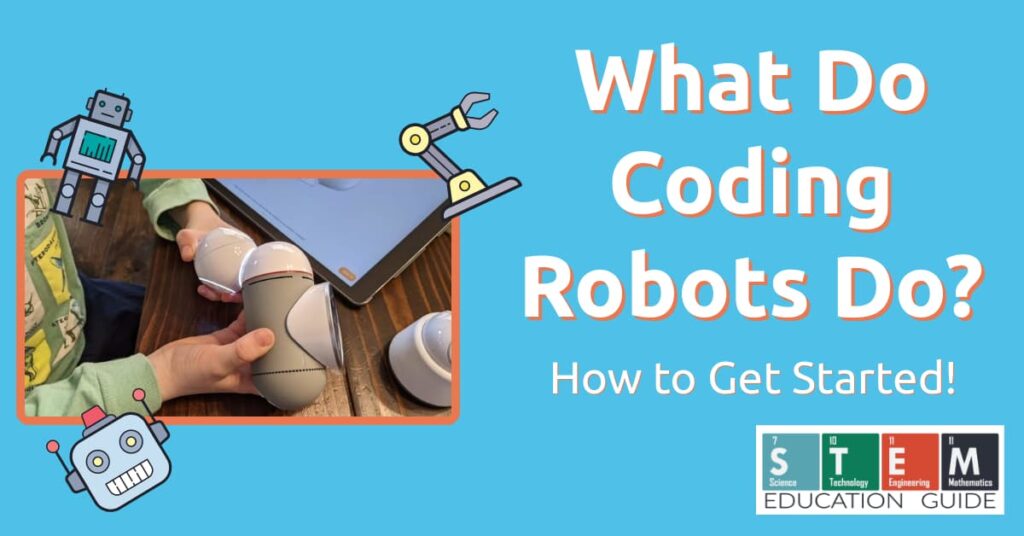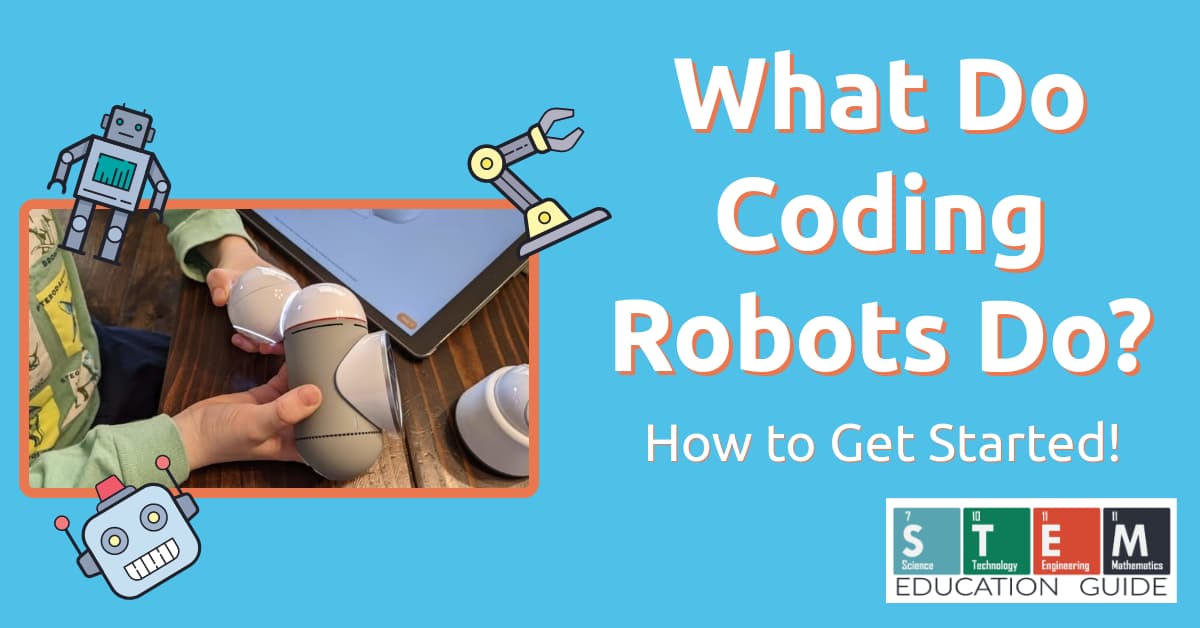 Raspberry Pi Monitor Buying Guide
There are a lot of options when looking to buy a monitor for a Raspberry Pi or any system on a chip computer. This buyer's guide was put together to narrow down your options and find the best screen for you.
What Will You Use the Monitor For?
Before searching for the product, find out what exactly you want and try to narrow down your search criteria in search of the appropriate product for your needs. Once you know what you want and how you're going to use it, then it will make it easier to locate the appropriate screen that suits your needs.
Check out the Reviews
Read customer reviews, expert reviews, and other types of reviews before buying a monitor. Read them carefully and decide if they are worth buying or not. This will help make an informed choice. Sometimes a review might have the same use case as you'll need, and they can shed some light on it.
Budget
Identifying your needs should kickstart your budget. My list above does consider budgets in mind. The Raspberry Pi monitor I ultimately chose was the best all-around screen for the price and performance. You can see the current price of that monitor here. ADD LINK.
Wrapping Up
Raspberry Pi monitors offer an exciting new way to use a Raspberry Pi. These monitors can help users with their projects and make it easier for people to get started.
With the convenience and affordability of these screens, there's no reason not to take advantage of this opportunity. Whether you're an experienced user or just getting into the world of Raspberry Pi, any of these monitors are a great choice.
Check out our article about the best coding robot. We go through the setup, to how to get started coding with Clicbot.