The Best STEM Activities for 5th Grade Students
Fifth grade is an important time in a young learner's life, especially when it comes to STEM education.
For most students, it's their last year in elementary before moving on to middle school, so it's important to equip them with the tools and knowledge they'll need as they advance to a more challenging education.
By 5th grade, kids should have a better understanding of basic science principles and be ready to begin learning more complex science concepts in different disciplines. However, just as it's been up until this age, the best way for fifth graders to continue to enhance their learning is through STEM activities.
Read on to learn what the best STEM activities for 5th-grade students are, and how you can implement these activities in your classroom.
What Do Students Learn in 5th Grade?
What students learn in fifth grade varies by region, and even by school. However, in general, fifth grade is a time for students to get introduced to science concepts such as:
Electricity
Magnetism
Chemistry
Ecosystems
Fractions
Probability
If you're trying to keep up with your child's STEM learning at home, it's a good idea to include lessons and activities that involve these subjects to enhance their understanding.
Through fifth-grade STEM activities, students should learn valuable skills, including:
Logic
Teamwork
Creative thinking
Problem-solving
Now that you know what STEM students generally learn in fifth grade, let's take a look at the best STEM activities and tools for 5th-grade students.
Top STEM Activities for 5th Grade Students
Fifth grade is the time to step up a child's STEM education and have them hone in on their interests. These activities do just that and provide a hands-on approach to more complicated STEM concepts.
Here are the five best STEM activities for 5th-grade students.
1. Walking Robot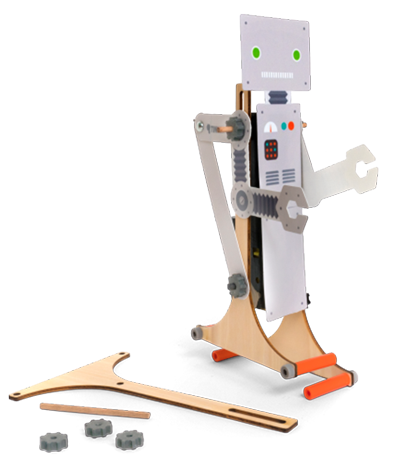 Students may develop an interest in robots well before the fifth grade, but it's at this age that they might become more interested in learning more about how robots work. Well, this Walking Robot from KiwiCo allows your students to build their own.
This robotics kit gives your students everything they need to build their walking robot. They have control of the mechanical motions, which they can play around with to customize their robot.
The kit comes with step-by-step instructions and other resources, including:
A video tutorial link
Illustrated blueprint instructions
Tinker Zine magazine
This hands-on STEM activity is perfect to teach fifth-grade students about engineering and design. All the materials are included in the kit, so your students can get to the building right away.
You can check to see if this walking robot is still available here.
KiwiCo has a ton of educational toys and materials for kids of all ages. Please take a look at my hands-on review of KiwiCo here.
2. Crystal Ombre Soap Making Kit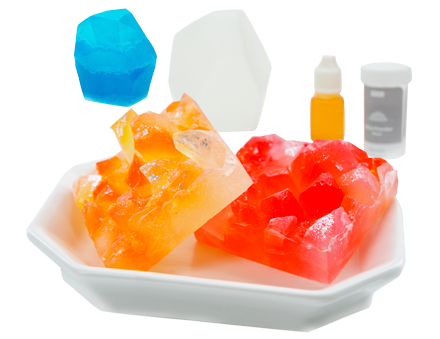 This Crystal Ombre Soap Making Kit from KiwiCo is the perfect STEM activity for fifth-grade students to learn about the science of crystals and soap.
This kit lets you make and customize two kinds of colorful, crystal-inspired soaps while exploring mineral science, geodes, color mixing, and the chemical reactions between soap, dirt, and water. Choose from 11 different scents to make your soap smell unique.
The molds are reusable so, even after you run out of material, you can order more to make soap again and again. Encourage your students to experiment with different colors and scents, and don't forget to explain the chemistry behind this soap.
This activity is also a sneaky way to get your students to wash their hands more often!
You can see the current price of this soap-making kit here.
3. Coding Adventure
These days, coding is a foundational part of any young learner's education. Fifth grade is the perfect time to get your students started on coding. If your students are already basic coders, this is a great way to encourage them to push their knowledge.
Code Monkey has several different courses and resources to teach your kids how to code using fun, skill-challenging games. Their Coding Adventure course is perfect for 5th graders to learn the basics of coding in CoffeeScript.
The goal of the game is to help a monkey catch a banana, and it's split up into three different parts:
Fundamentals: Introduce the basics of coding.
Functions and Conditions: Meet new characters and learn more advanced coding functions
Logic and Events: Wrap up and a final challenge involving a greedy gorilla!
Skill mode allows your 5th graders to practice concepts before applying them to the game, and they can eventually create their challenges with challenge builder.
This course provides an easy entry to text-based coding. Before you know it, your students will have mastered the game and will be ready for more complex coding.
You can find out more information about Code Monkey and their site here.
4. Gravity Maze
Puzzles are a great learning activity for any age, but fifth graders can especially take advantage of learning through puzzle-solving. Gravity Maze is a classic puzzle game that challenges your students to think critically. It's a STEM toy, logic game, and marble run all in one.
Gravity Maze involves playing your way through a series of challenges that build spatial reasoning, planning skills, and introduce engineering design concepts. It contains 60 challenges, starting from beginner to expert, including:
9 towers
1 target piece
3 marbles
Be prepared for this STEM activity to keep your kids occupied for the entire fifth grade.
Check to see if the gravity maze is still available here.
5. Hydraulic Claw
Hydraulics are used all around us, and fifth grade is the perfect time to teach your students this. Explain the basics of this engineering technology using this Hydraulic Claw from KiwiCo.
This kit not only helps your students understand how hydraulics work, but also teaches your students how to build their own hydraulic claws with which they can lift objects. This hydraulic claw kit also comes with bonus design challenges that push your students to test their learning.
The kit comes with detailed blueprint instructions and all the necessary materials to build your hydraulic claw, making it an easy project and one of the best STEM activities for 5th-grade students.
See the current price of this hydraulic claw from KiwiCo here.
6. 101 Great Science Experiments
Last on our list of best STEM activities for 5th-grade students is more than one experiment—101 to be exact.
This book, titled 101 Great Science Experiments by Neil Ardley, is a great way to never run out of fun science project ideas in the classroom or at home. The book is full of experiments that children can do with their parents, as well as ones that they can take on on their own.
With 11 different subjects, you'll find experiments for every area of STEM, from chemistry concepts to basic physics principles. Most experiments are simple and can be done at home with everyday items. Each experiment comes with clear instructions as well as color illustrations to guide your child throughout the process.
This book has been a classic for over 25 years, with an updated version released for every new generation of learners, making it perfect for fifth graders.
Check out the book and current pricing here.
I've personally reviewed dozen of STEM books. In my article here, I review the best STEM activity books for kids.
Wrapping Up
The fifth grade is a pivotal point in a student's academic life, so it's important to foster their learning during this time.
By choosing experiments from this list of the best STEM activities for 5th graders to add to your science lessons, you'll ensure that your fifth graders take away the foundational knowledge they need to continue with their STEM education.