Build Fun Stuff With LEGO Construction Sets
Little minds love LEGOs. Nothing sparks creativity or engages kids in hours of play quite like these beloved building blocks. Plenty of kids never grow out of them.
LEGOs can turn into a lifelong hobby, and with a focus on lego education, they provide a wonderful way for parents and kids to work together on something that makes learning fun.
With today's emphasis on STEM education, LEGOs are an incredible playful learning resource for teachers and parents. As kids build with LEGOs, they hone their fine motor skills and critical thinking skills.
The young kid working to find the perfect lego brick that will bridge their two LEGO castles together could be designing a skywalk between two buildings in the future.
The student participating in a contest to see who can build the biggest and best LEGO robot might be on the robotics team that brings us drone mail deliveries in the decades to come.
LEGO "play" is a worthwhile way for kids to spend their time, and whether you're a parent or teacher, you know a break from screen time is much-needed.
There is no limit to the number of creative and fun LEGO projects to build with LEGO construction sets, lego education kits, and any combination of their basic building bricks or specialty kits.
We have rounded up some ideas (lego) to get you started, including items you can make out of a variety of LEGOs as well as some of our favorite sets.
If your kids are interested in building, take a look at my list of Basic (And Not So Basic) Kids Crafting Supplies List.
Getting Started with a LEGO Balance Scale
Creating balance scales out of household objects is one of the best ways to help kids understand and explore the concept of mass versus weight in science. You will need some very specific lego kits for this project, which we have outlined below.
LEGOs to Gather for your Scale
Twelve 1×6 bricks
Six 1×4 bricks
Four 1×2 bricks
One 6×12 plate
Four 4×6 plates
Two 1×16 Technic bricks
Nine 2×4 bricks
Two 2×4 plates
One 2×2 Brick (with a pin on each side)
In this project, you will build pans to use for balancing two items. Do this by setting two of the 4×6 plates next to each other and then finish out a perimeter by putting six of the 1×6 bricks, two of the 1×4 bricks, and 2 of the 1×2 bricks around the edges. Then you will use the other plates to repeat this process for a second pan.
After your pans are complete you will take nine 2×4 bricks and build them into a tower. This tower will be the base of your scale. At the top of the tower, place your 2×2 bricks that have the pins.
In the next step, you will be using your Technic bricks. Take two 1×16 Technic bricks and attach those to your pins; after that, you will put a 2×4 plate on each end, and this will balance your weight.
Then, take a 1×4 brick and put that beneath the Technic bricks on each end. This will make the attachment for the pans you made.
Your pans can be attached to the scale with the 1×4 bricks.
Balance scales can be a great learning experience, used to compare household items' weights.
Ask your kids to gather up small objects and make predictions (and document them) before they place them on the LEGO scale. You could use coins, marbles, dice, figurines, candy, or any other small objects.
For more educational LEGO fun, check out my article on the Best Lego Technic Sets!
For The Adventurers: Construct a LEGO Zip Line
The zipline is the thrill of summer campers everywhere, and kids can recreate a miniature using their LEGOs. Perhaps during the colder winter months when kids are longing for the summer activities they love, you can take on this project as you map out the next summer's adventures!
Materials
String or parachute cord
LEGO bricks
A LEGO minifigure
That's all you need!
By attaching a LEGO minifigure to some bricks and running a zip line between items in your house (such as two door knobs) you can test out the ways weight and force and gravity work when something is sent down a zip line.
Experiment with moving the string to different objects in your home, and see what causes your figurine to travel faster.
Kids will quickly learn how the slope affects travel on a zip line, and they can get creative in terms of where they fasten the strings in your home.
For Those Who Love Games: A LEGO Chess Set
While chess might seem a little old-fashioned in today's high-tech gaming world, it has made a comeback of sorts (theguardian) lately, and constructing a chess set from LEGOs is another fun project to construct.
You will need:
A 16×16 base plate
Thirty-two 2×2 pieces in black
Thirty-two 2×2 pieces in white (black and white is the suggested color combo but you can use any colors you like)
Various shapes out of your miniatures to create kings (one in each color), queens (one in each color), bishops (two in each color), knights (two in each color), rooks (tow-in each color), and pawns (8 in each color) for your chess pieces
Now that your board and pieces are set up, all that is left to do is teach your kids to play chess! (chesskid)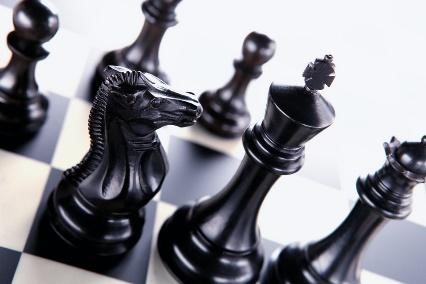 For Those Who Love a Challenge: Our Favorite LEGO Sets
LEGO is always looking for new ways to challenge kids (and adults, too!) with an ever-expanding array of sets with thousands of pieces that can take hours, days, or even weeks to construct.
The educational and developmental benefits for kids include:
The enhancement of fine motor skills
Strengthened problem-solving abilities
Sharpened mathematical skills
Exposure to the ideas of force, mass, gravity, and more
LEGO provides outstanding early learning resources (educationlego) on its site! If you are an educator or parent, it can help you determine the best products for certain age ranges and skillsets.
Consider incorporating lego into your current classroom curriculum, by investing in lego education products and lego education sets for your next lesson. With some regular lego play, you can make your young one a lifelong learner.
Here are a few challenging sets that will have your kids hard at work, well on their way to becoming master LEGO builders.
For more building ideals, take a look at my article, 7 Best Building Toys for Future Engineers.
1. The Tower Bridge
A real working drawbridge is one of the most exciting features of LEGO's Tower Bridge. This 4,287-piece set is intended for builders 16 and up, but you may have some younger LEGO masters in your house willing to give this one a try.
The finished product measures 40 inches long, 17 inches high, and 10 inches wide. No doubt you will need to clear a space to put this stunning bridge on display!
While constructing this massive LEGO marvel, you can also find ways to teach kids about bridges, (teachengineering) enhancing their STEM education.
2. First Order Star Destroyer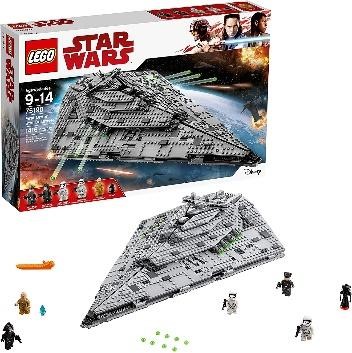 Two communities with quite a bit of overlap are Star Wars fans and LEGO fans. This is the perfect set for that group: a 1,416-piece building kit aimed at 9 to 14-year-olds.
A working elevator is one of the favorite features in this challenging set, allowing kids to recreate some epic battles from their favorite Star Wars films.
3. Sydney Opera House
Another architectural marvel recreated in LEGO form. The Sydney Opera House has almost 3,000 pieces and incredibly intricate details.
During the hours your kids spend constructing this marvel, you can introduce some fun and wacky facts related to Australia (mentalfloss) to continue to expose them to the wonders of the big world around them.
4. Grand Carousel
Like a scene straight out of Mary Poppins, the LEGO Grand Carousel is a whimsical and challenging set designed for ages 16 and up.
A crank turn pushes the animals up and down just like a real carousel, and this one is an especially fun summertime project when we think of amusement rides on boardwalks and fun family vacations. With nearly 3,000 pieces, this kit is a time-intensive labor of love for LEGO builders.
5. The Tokyo Skyline
This set is better for younger builders at "only" 547 pieces, and the end result is a replication of Tokyo skyscrapers, perfect for STEM education growth as kids start to think about how engineering feats are constructed.
6. Brick Bank
A great way to multitask when it comes to teaching currency, the 2,380-piece brick bank comes with hidden alarm buttons, a vault, and many other features found in modern banks.
Constructing this set could be the perfect springboard to talk about currency and challenge your kids with some financial equations ("I earn $175 a day and want to put 8 days' worth of pay into your bank: how much am I depositing?")
7. The Taj Mahal
We saved the biggest beats of them all for last: The Taj Mahal. With nearly 6,000 pieces, this is truly the crown jewel of master building when it comes to LEGOs. And it provides yet another opportunity to engage your kids in discussion about the world around them (kidskiddle).
Wrapping Up
We can do so much with LEGO for teaching our kids history, engineering, and all of the STEM subjects. I love the flexibility with LEGOs and that it never gets old playing with them.
Make sure to check out our article about building a STEM foundation with the best educational subscription boxes.