STEM Coloring Pages Worksheets & Teaching Resources Guide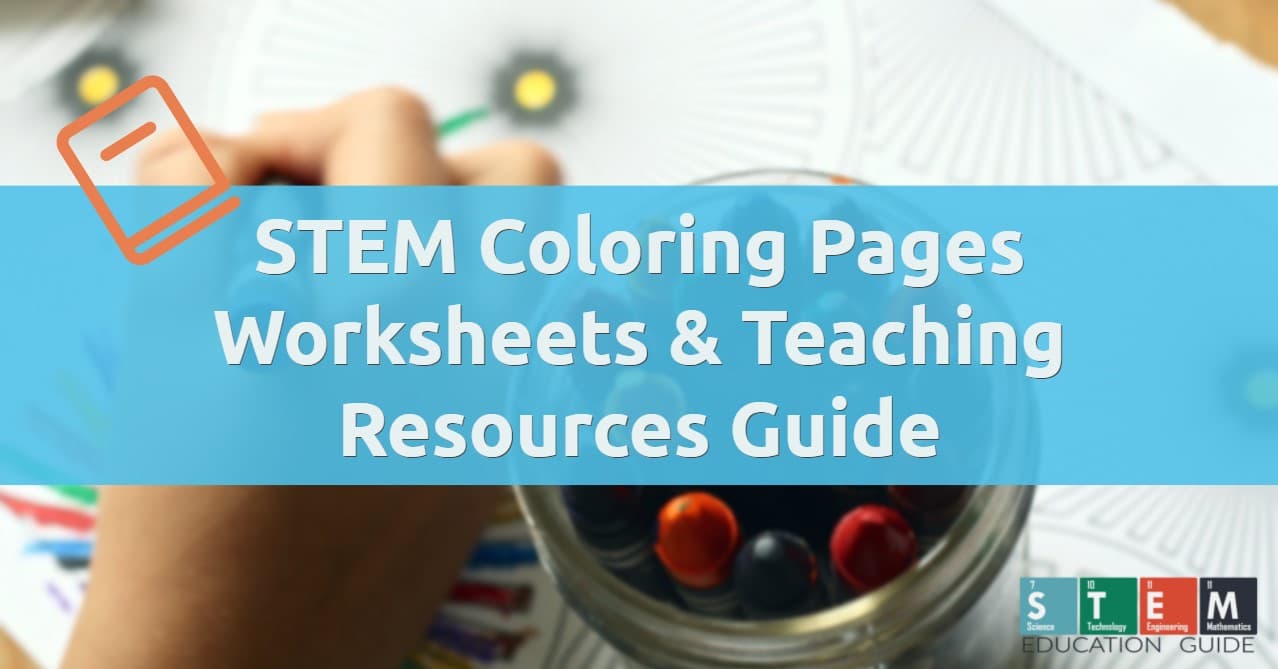 One of the benefits of STEM learning is to improve a child's creativity.
The best way to improve such is through STEM coloring pages and worksheets. These allow each child to unleash their imaginative spirit while mixing and matching different color schemes.
As a teacher, you need to have the skills to teach your students about STEM too. But you can only do so if you know what you are doing and have the right resources to follow.
If you do find yourself teaching a STEM subject, please take a look at my article, STEM Teacher Tips!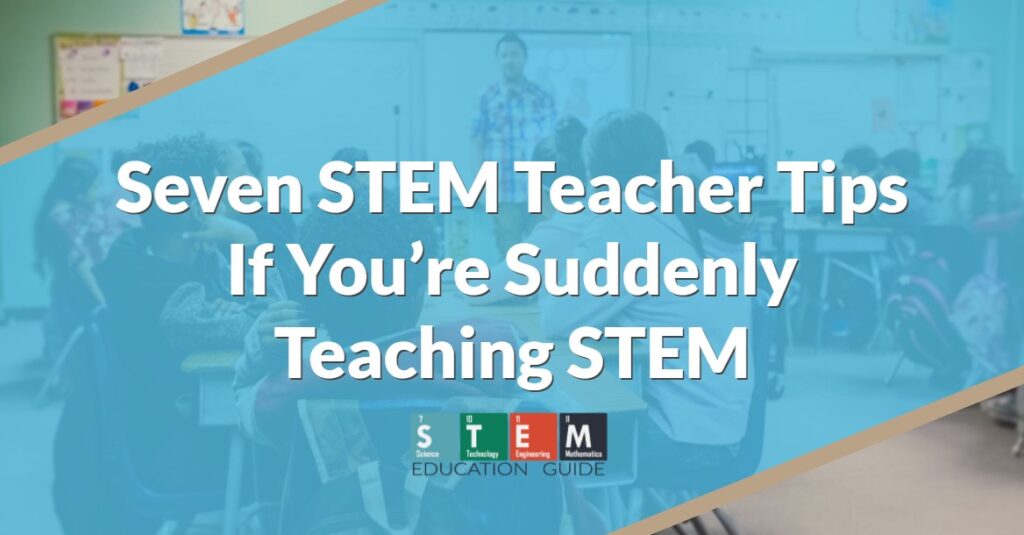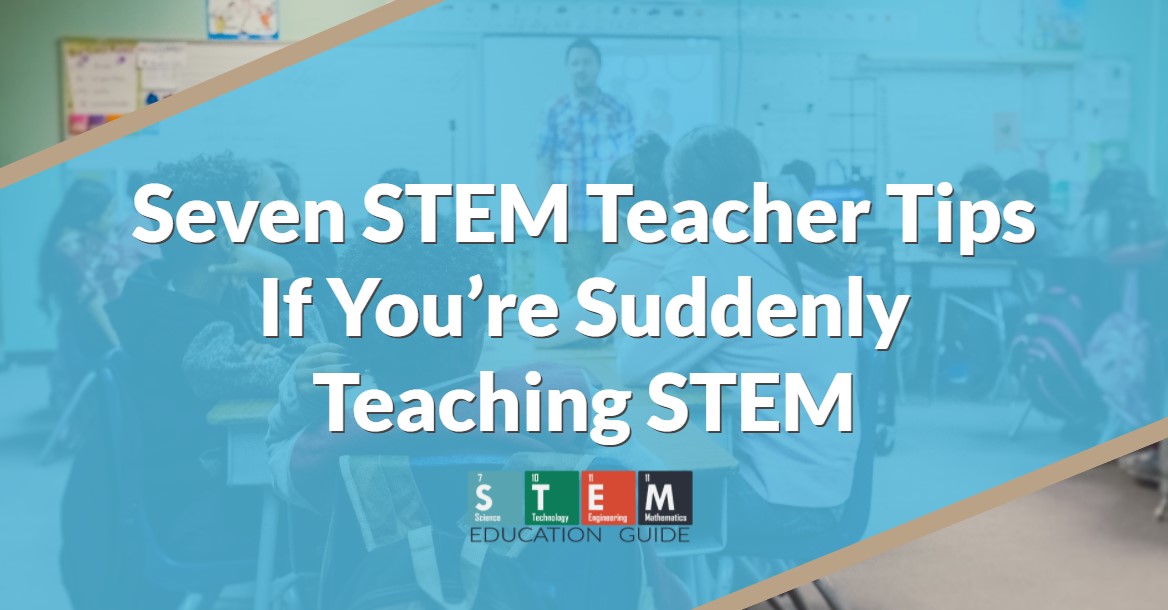 5 STEM Coloring Pages and Worksheets
Books with STEM coloring pages provide a fun and exciting way for children to learn different topics while developing their sense of creativity. The following books are our best recommendations for STEM coloring pages:
1. STEM Coloring and Activity Fun Book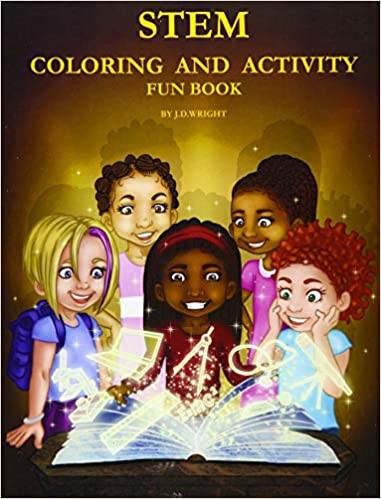 The book has 100 pages of fun and learning. It encourages creativity while developing the children's imagination through colors and various activities. Children age 7 and up will surely find this book appealing.
The book's activities further help build a child's self-confidence. Aside from the coloring pages, the book also contains various flashcards and word games. It also talks about web safety information that children nowadays need to learn.
2. Minecraft Coloring Math Book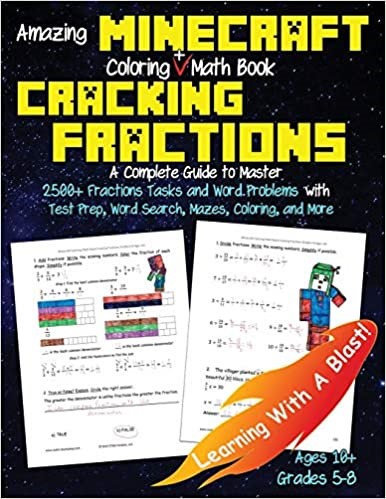 Many young children love Minecraft! Use their innate love of the game to introduce STEM learning. It will evoke more interest from them as they learn the different STEM disciplines. Children ages 5 to 10 will benefit the most from this book.
It will help improve their math skills as well as reading comprehension. Different puzzles and STEM coloring pages within the book also help with the mental development of your child.
3. Human Body Activity Book for Kids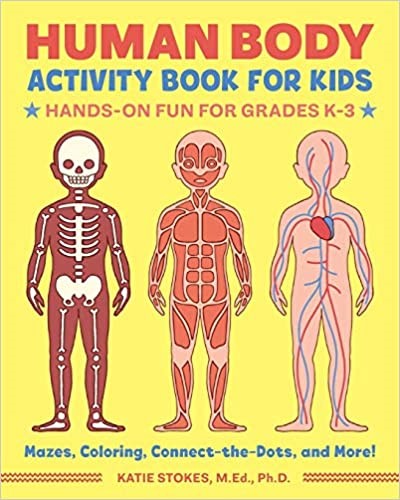 If you want the kids to learn about human anatomy, then do so through the STEM coloring pages of this book. Through different activities such as connect-the-dots and coloring, the kids will learn more about the human body in simplified terms. Each body system is broken down into informative explanations that kids will understand.
4. The Little Engineer Coloring Book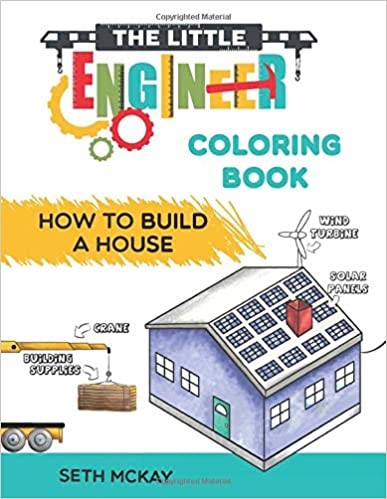 The Little Engineer Coloring Book has a huge 8.5" x 11" size, making it a perfect STEM coloring book for younger kids! It includes 32 steps on how to build a home.
It also comes with technical explanations that use simple terms for younger kids to identify with. Additionally, the STEM coloring pages in this book are single-sided.
This allows kids to use markers as they color the page without worrying about the colors bleeding through to the other side. Another thing that makes this coloring book unique is the inclusion of a training certificate. Once your child finishes the book, you can sign an Official Certificate to mark your child's accomplishment.
5. STEM Doodle Book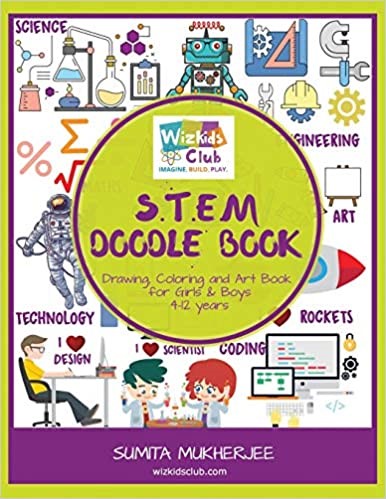 The book's creator aims to inspire kids to love Science, Technology, Engineering, and Math through doodling and coloring. The book will help kids familiarize themselves with different STEM careers as they draw and color the pages.
From being an architect to an engineer and every career in between, each page will keep your kids curious as they follow along with the book's pages. Additionally, the doodle book includes visual teasers and brain games. These encourage young minds to find solutions to problems through drawing and coloring. 
If you're looking for more books to stimulate little minds, check out my list of Best Preschool STEM Books for Little Learners!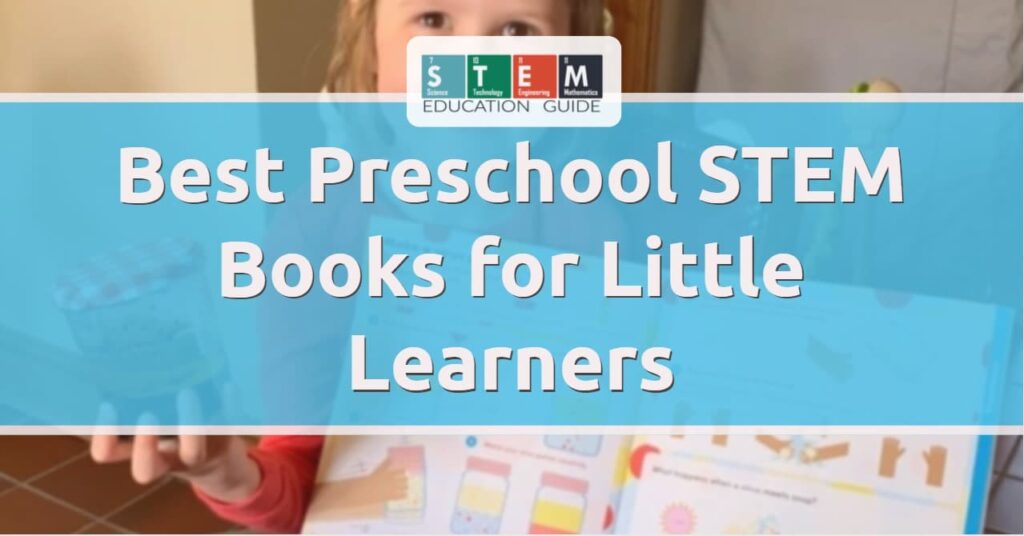 4 Teaching Resources Guide
We all have teachers to thank for helping us when we were struggling in school, and I was determined to find some great resources online to help other educators do their jobs well.
STEM coloring pages and worksheets help a lot in child development. However, a teacher's skill plays an important role in teaching what the kids need to learn as well.
These four teaching resource guides will enable education professionals to do their jobs accordingly.
1. Daily STEM: How to Create a STEM Culture in Your Classroom & Communities
Chris Woods, the author of Daily STEM, has been a math teacher for more than 20 years already. He loves adding a STEM approach to his daily classes.
There's no better way to learn about STEM than through an experienced teacher! The book is not only a resource material for teaching STEM, but it will further challenge you to build a practical STEM culture in your class.
This source material gives tips and examples on how you can make STEM relevant to every student under your care.
2. Evan-Moor STEM Lessons and Challenges, Grade 4 Teacher Edition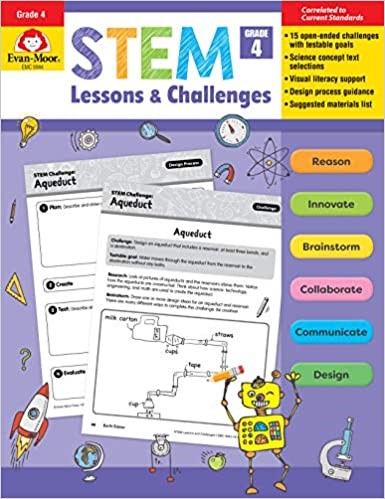 This teaching resource guide is made specifically for Grade 4 classes. The workbook contains 15 chapters for students to gain more hands-on experience.
Fourth graders work collaboratively to enhance their communication skills while organizing their ideas. It enables them to plan, create, test, and evaluate things better. This Grade 4 teaching guide includes student pages that the teacher can reproduce.
It also supports the Next Generation Science Standards. These standards have been developed by 26 states and other organizations to promote science education through all age groups. This teaching resource guide also includes tips and ideas to help teachers facilitate discussions and encourage problem-solving ideas.
3. Evan-Moor STEM Lessons and Challenges, Grade 6 Teacher Edition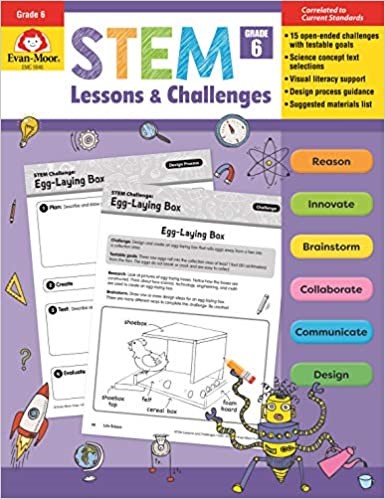 The Grade 6 teacher edition guide is resourceful material to help teachers facilitate discussions with 6th graders. It provides key pointers to teachers on how they can best help grade 6 students to develop the ability to solve problems in the real world.
One thing you should take note of when getting this book is that it does not include answer keys. The exclusion of answer keys allows students to be more creative in dealing with the issues they have to face. They can find multiple solutions to any given problem. Thus, enabling them to think more and think deep.
4. STEM By Design Strategies and Activities for Grades 4-8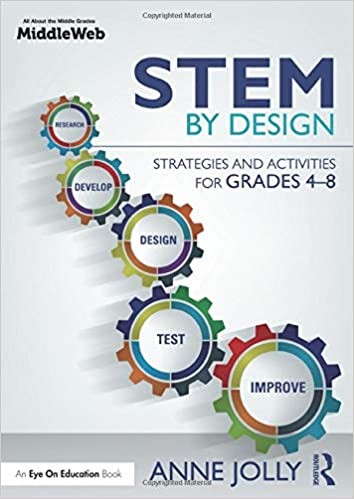 STEM By Design coaches teachers on how to engage students to become creative thinkers and collaborators. In this book, you will be able to produce remarkable lessons that make students use the STEM approach to solve real-world engineering problems.
The book will also guide you through creating your own STEM lessons using the engineering design process.
If you'd like to see and download our engineering design process worksheet, feel free with this link.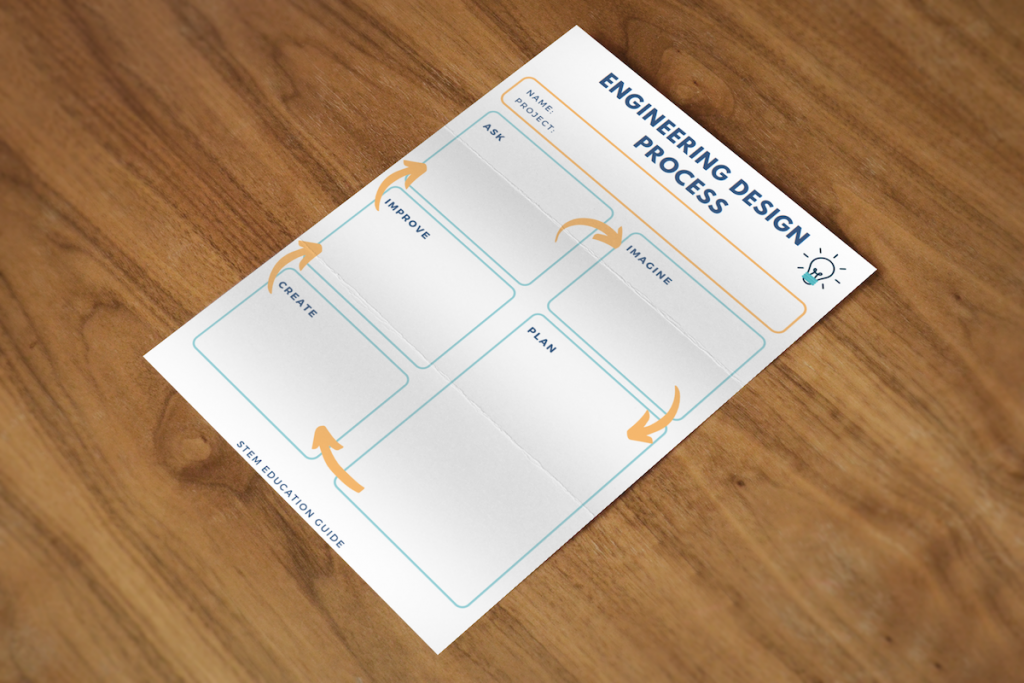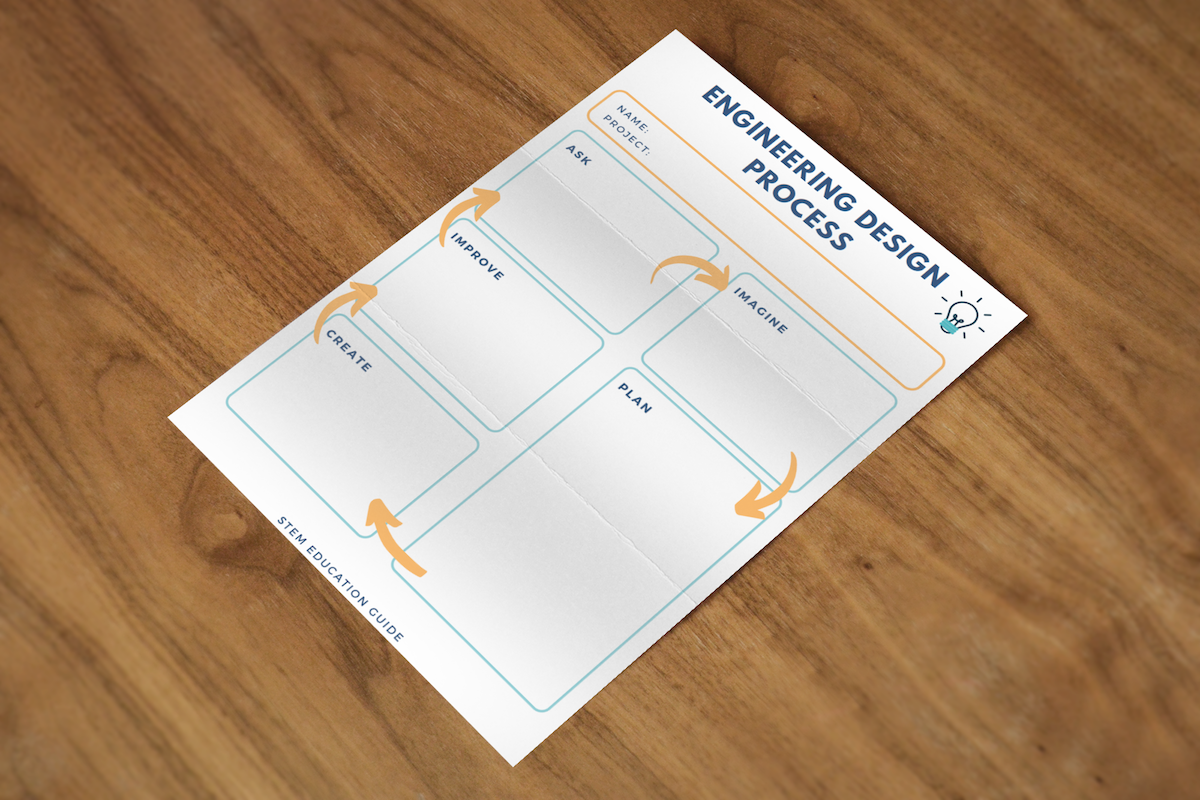 It will further allow you to assess students' basic knowledge of the STEM concept. Furthermore, the design strategies laid down in this book can help you assist girls in breaking down gender biases in any STEM careers they may want to join in the future.
Wrapping Up
I hope this STEM Coloring Pages Worksheets & Teaching Resources Guide has been helpful. If you need any help or have a question, please leave a comment down below, and I'll be happy to assist you in finding the resources that are just right for your classroom or at home!
If you enjoyed this article, please take a look at these classic experiments you can do at home or in the classroom.