What Are STEM Ecosystems and How Are They Developed
Powerful learning doesn't happen in isolation, which is particularly true for young learners.
For this reason, STEM education is crucial. Learning within siloed subject areas doesn't permit students to grasp the interconnected nature of mathematics, science, engineering, and technology.
When we establish connections between what students are learning in mathematics and science and apply that knowledge in engineering and technology, learners can engage in meaningful experiences.
Thoughtful instructional design paves the way for teachers to create STEM lessons that deliver connected learning for students while crossing subject areas.
Furthermore, these connections can be bolstered when schools and classrooms are part of an ecosystem. Here's where STEM ecosystems come into play.
What Are STEM Ecosystems?
Think about a biological ecosystem. It comprises organisms or a complex system within the physical environment. Every component and in part, some way or another, are codependent.
The interrelated system connects animals and plants to form a network of living things. Likewise, STEM ecosystems constitute a network of institutions of higher learning, organizations such as science centers, museums, after-school programs, schools, and other institutions that support STEM education.
The ecosystem approach eliminates isolated learning and creates ongoing opportunities geared towards partnerships that can advance learning for all students.
In today's digital era, STEM ecosystems (stemecosystems) can be virtual or physical. Although you might not have the opportunity to connect face-to-face with a STEM expert, you can create meaningful connections due to the advent of technology.
Education beyond the physical classroom can be improved through recorded or real-time videos. By connecting learners with experts in the field, you can spark students' engagement in STEM learning.
For instance, Florida connects with classrooms across the globe, delivering real-world knowledge of marine habitats and sea life.
Think about the connections you can establish when learners can communicate directly with animal experts or a boating captain to acquire a breadth of knowledge on critical science concepts.
Successful STEM ecosystems birth connections that can leverage learning for educators and learners alike.
Please take a look at our article, Seven STEM Teacher Tips If You're Suddenly Teaching STEM.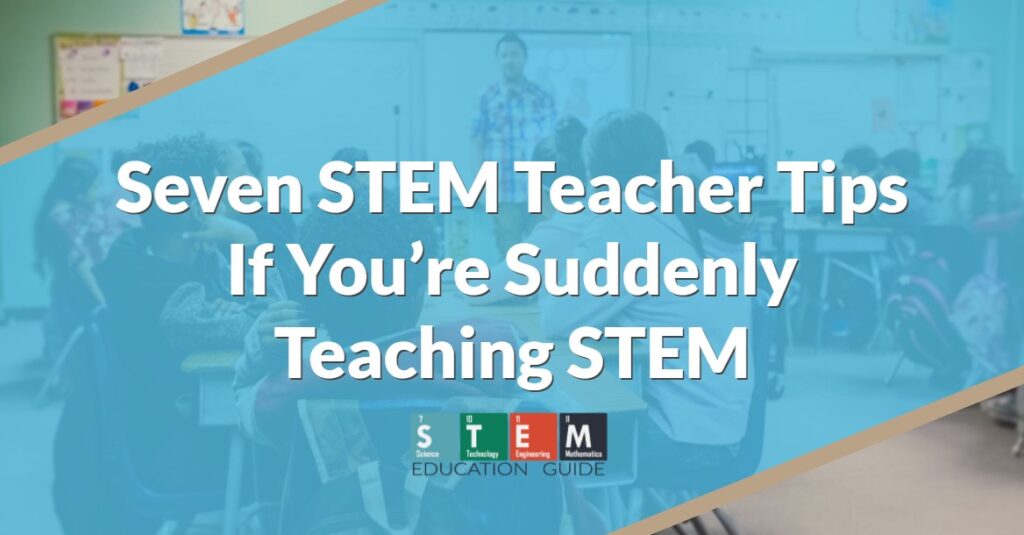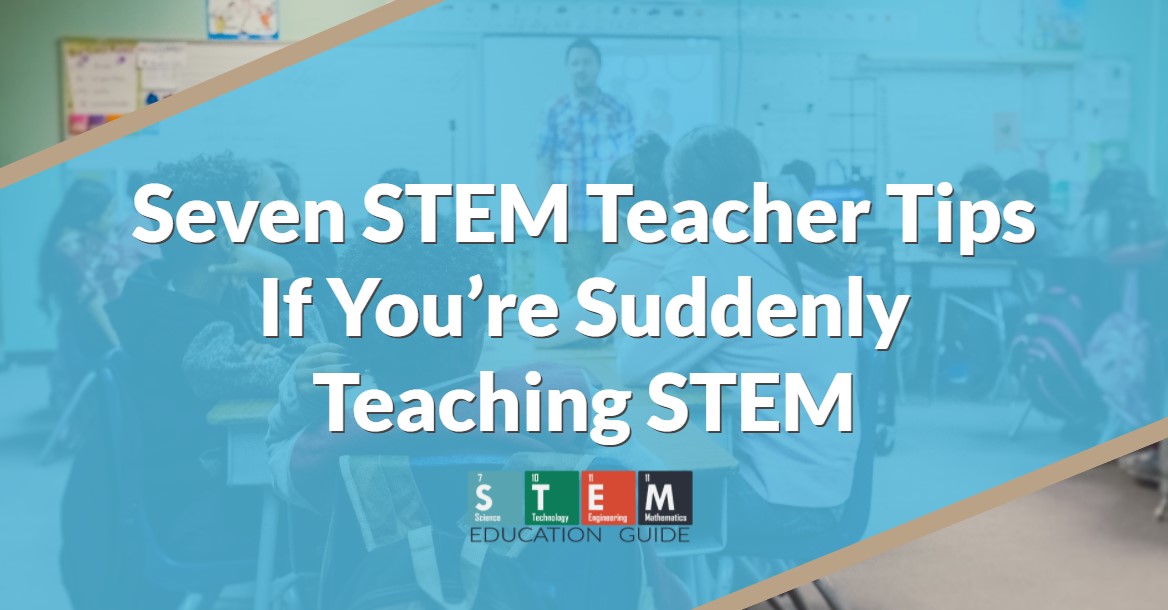 Why Are STEM Ecosystems Important?
By delivering the architecture for cross-sector education, STEM ecosystems allow young learners to access STEM-rich learning environments. As a result, they acquire the necessary engagement and skills in math, science, engineering, and technology throughout PreK-16.
Powerful STEM ecosystems feature out-of-school time programs, community-based organizations, youth and families, dynamic partnerships among schools, STEM expert institutions (science centers, professional associations, museums, and institutions of higher education), and the private sector.
Just like a biological ecosystem, every component of STEM ecosystems is based on the alignment of other parts.
By encouraging STEM educators to tie their programs to deliver connected experiences for learners, meaningful opportunities are created in schools.
Armed with a deeper understanding of how their learning connects in the real world, students can start navigating their learning pathways and exploring their STEM interests.
Through those interests, they can connect with potential mentors and STEM experts in the field, ushering in incredible college and career opportunities. Ecosystems make all the difference not only for teachers but also for students.
Connected STEM ecosystems help teachers develop integrated learning opportunities that apply to the real world. They can plan experiences that deliver content knowledge to learners coupled with its application. School leaders can support educators in their schools by spearheading the initiative to build supportive STEM ecosystems to step up student learning by a few notches.
Communities and parents also enjoy the perks that come with an ecosystem approach. Building capacity within students and schools also entails educating communities and parents on the future of STEM and the opportunities it brings to young learners.
Other organizations within the ecosystem can support the STEM success for students through the available programs, resources, and a strong presence fostered within the learning environment.
You're probably familiar with the perks that come with getting students interested in STEM. That's why we put together this article for you, How to Use STEM Teaching Tools in Your Classroom.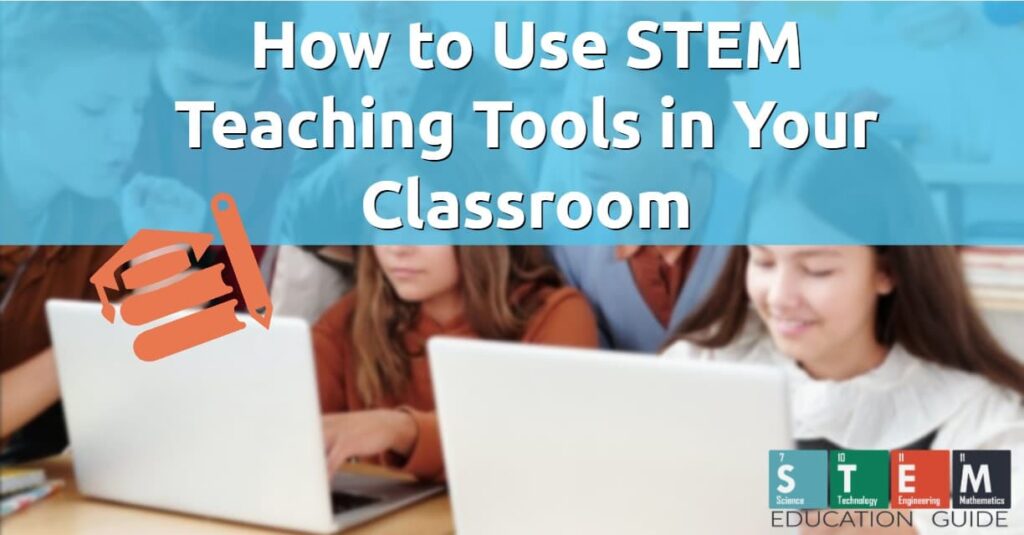 Ecosystems in Action
One of the prevalent ways of the success of STEM ecosystems is through collaborative community events, for instance, an event that brings together a multitude of stakeholders to combine resources on engineering, math, science, and technology.
Secondly, ecosystems can entail connecting with local schools on the quest to advance STEM learning through their programs. In addition to their students engaging in hands-on STEM activities, learning institutions can share with the community the STEM career pathways that are explored through their programs.
Thirdly, local businesses are part of STEM ecosystems. Therefore, they can share with students and teachers the various ways that STEM can manifest in the local industry.
It can include parents who can share their STEM expertise along with school leaders and teachers who gravitate towards robotics (for instance, Groovy Bots, our review), building, or coding education (block-based, text-based, and advanced).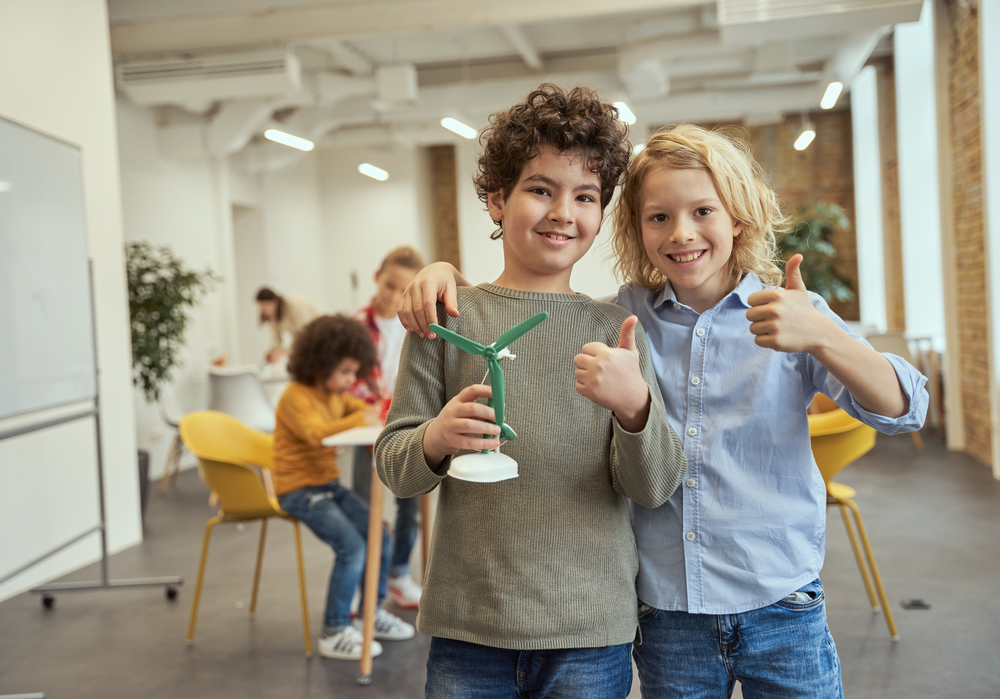 Robust STEM ecosystems have the potential to:
Successfully seek out and engage young learners historically under-represented in STEM to participate in interconnected, high-quality, and diverse educational experiences.

Fine-tune and connect STEM learning opportunities to mirror the reality of young people's lives with an emphasis on online, daily life, home, in school, and out-of-school education.

Allow all STEM educators to grasp the array of learning contexts of young learners and successfully steer them towards collaborative, rigorous, and active education.

Provide experiences in various settings that allow young people to acquire complex skills such as designing, testing, and revising solutions to real-world problems.

Allow students to work collaboratively with peers and adults.

Encourage young people to revel in learning and reap the rewards of persistence through slow-paced opportunities to experiment, explore, and tinker with their areas of interest.

Assess what young people know and can do in diverse ways that are respected and understood across various settings. New assessment strategies range from e-portfolios and competency-based ways to showcase the mastery of knowledge and skills to digital badges.

Nurture young learners' competence in STEM by allowing them to establish their identity through engaging in relevant and challenging problem-solving on issues that spark their interest. STEM ecosystems also publicly recognize their efforts and help their parents/guardians support their interest and pursuit of this type of education.

Ensure guardians/parents can support their children's STEM success by grasping the pathways required to further their education through consistent guidance and resources.
Closing Remarks
An ecosystem approach draws everyone into the learning, creating stronger links between the multitude of ways that go beyond the general curriculum and what's learned in school.
The interconnected nature of STEM learning is prevalent when stakeholders collaborate to provide insight into what makes the ecosystem successful.
Please check out my reviews of the best STEM books for teachers. I purchased each one, and give my thoughts on the best one.