What is STEM Math & How to Incorporate it
Math is essential in everyday life, and it's just as important in every STEM discipline. Learn how to incorporate STEM math into your child's learning and give them the foundational skills they need.
Mathematics is what the "M" stands for in STEM, making it one of the core disciplines in traditional STEM education. Truthfully, the importance of mathematics cannot be underestimated in school, as math plays a role in every other STEM discipline.
Whether your child wants to be an engineer, astronaut, or chemist, they'll encounter a lot of math throughout their education. Therefore, making sure that your child has a good foundation in STEM math is a critical factor in their success.
Luckily, there are a number of hands-on activities that help children develop their mathematical skills.
Keep reading to learn more about STEM math and find out how any teacher or parent can incorporate it in school and at home using a few special tools and activities.
What is STEM Math?
Although math itself is a key STEM discipline, STEM math isn't simply the standalone study of mathematics.
As mentioned, math plays a part in every other STEM discipline, so it's important to have a proper understanding of foundational math in order to excel in other STEM disciplines.
Integrating math into the teachings of science (S), technology (T), and engineering (E) has several benefits towards students' overall understanding of STEM. These benefits include:
Improving problem-solving skills
Challenging critical thinking abilities
Provides valuable math skills that can be applied outside of the classroom
The value of mathematics in STEM education is undeniable, and there are several ways that you can incorporate it into the classroom.
How to Integrate STEM Math in Education
Many students will openly admit that math is one of the most challenging subjects to learn in school. For this reason, many students show a lack of enthusiasm for learning mathematics.
However, by incorporating a few math activities into their education, you'll be able to get any student learning in a way that they'll enjoy and absorb more information.
Here are some of the best ways to incorporate math in the classroom or your child's STEM education.
Baking and Fractions Set
One of the best ways to learn is through real-life scenarios, and math is no different. KiwiCo does just that with this Baking and Fraction Set. This great STEM activity introduces little ones to basic mathematical concepts.
This set comes with everything your child needs to bake a pretend-play dessert, including:
Play baking ingredients
Spoons
A stand mixer
A candle-topped cake
Using the included recipe cards, your kids can count their ingredients on the activity mat, as well as identify fractions.
Then, they can share a slice of their pretend baked goods with you! Better yet, if they're old enough, you can also use the recipe cards to have your kids bake real cakes and deepen their understanding of the math and science involved in baking.
Why We Love It:
Uses real-life activities.
Introduces children to baking.
Great for kids 3+.
You can find more about the baking and fraction set at KiwiCo here.
For some exciting math tricks, your kids will love. Check out our article, 10 Cool Math Tricks to Amaze Your Kids & Friends.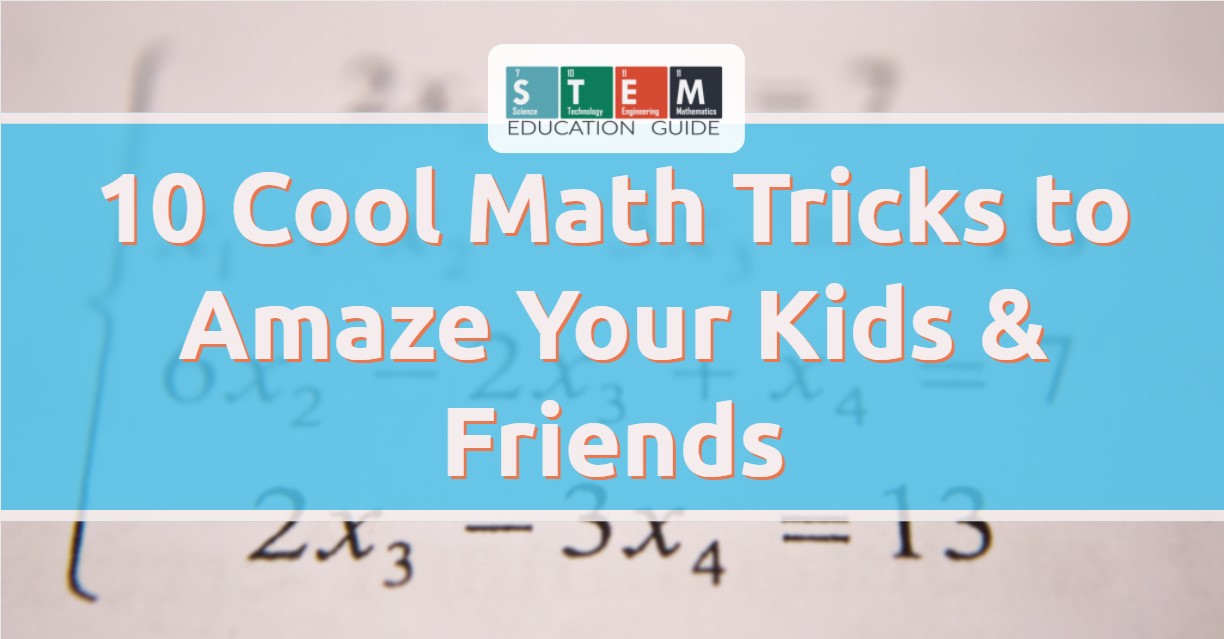 MathLink Cubes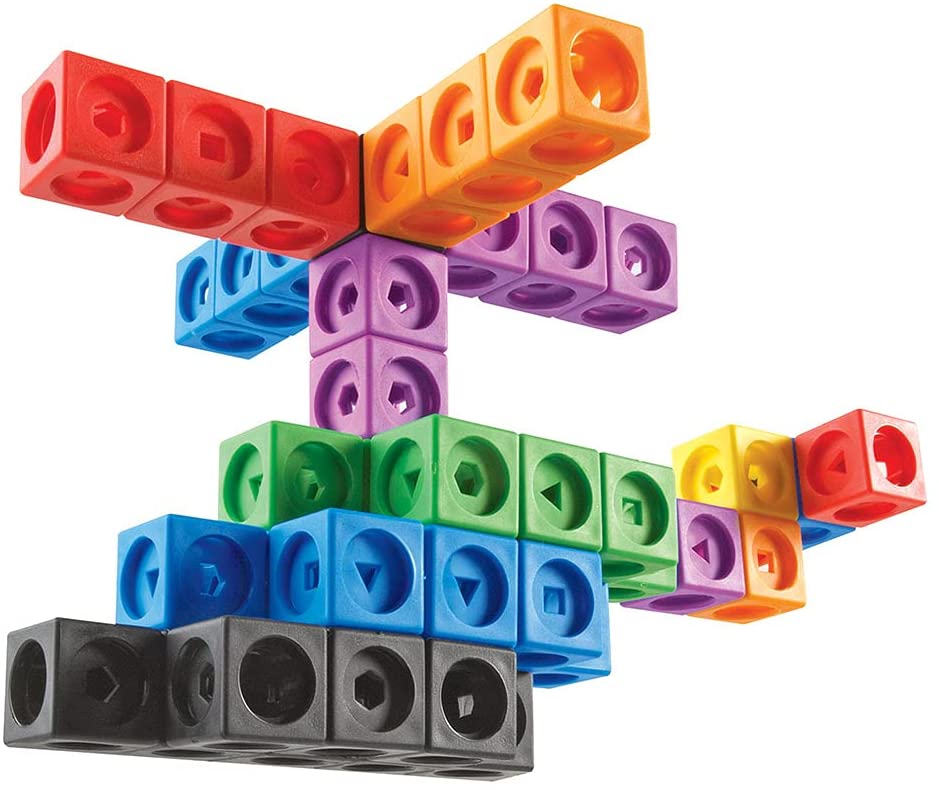 As with any learning, kids need to learn the foundations of math, such as counting, addition, and subtraction, before progressing to more complex problems. For some, a simple pencil and paper won't cut it, and they need visual representation to help them out.
Something as simple as cubes are versatile enough to teach children several different math concepts. These MathLink cubes from Learning Resources will help develop your students' mathematical skills and teach them concepts such as:
One-to-one correspondence
Skip counting
Comparison
Addition
Subtraction
These cubes easily snap together on all sides, giving any student the ability to create geometric shapes and complex patterns. Better yet, these blocks can be used to refine skills necessary for other STEM disciplines, such as engineering. This is the perfect STEM math activity to incorporate into your math lessons.
Why We Love It:
Versatile math activity.
Colorful blocks to keep children interested.
Ideal for age 5+.
You can find these MathLink Cubes here.
Wooden Puzzle Pattern Blocks
Puzzle boards are a great STEM activity that teaches problem-solving skills and are used to increase memory.
This Wooden Puzzle Pattern Block from Coogam is a traditional way of introducing mathematics. It allows your child to develop their hand-eye concentration and memory while figuring out the pattern in which the blocks fit.
They'll soon discover the mathematical concepts they need to solve the puzzle.
Why We Love It:
Develop's students' problem-solving skills.
Simple but effective.
Fun for kids of all ages.
You can find more about these puzzle pattern blocks here.
We have an excellent article for young kids learning math, Matching Up Games with Math – Play Number Memory Match-Up!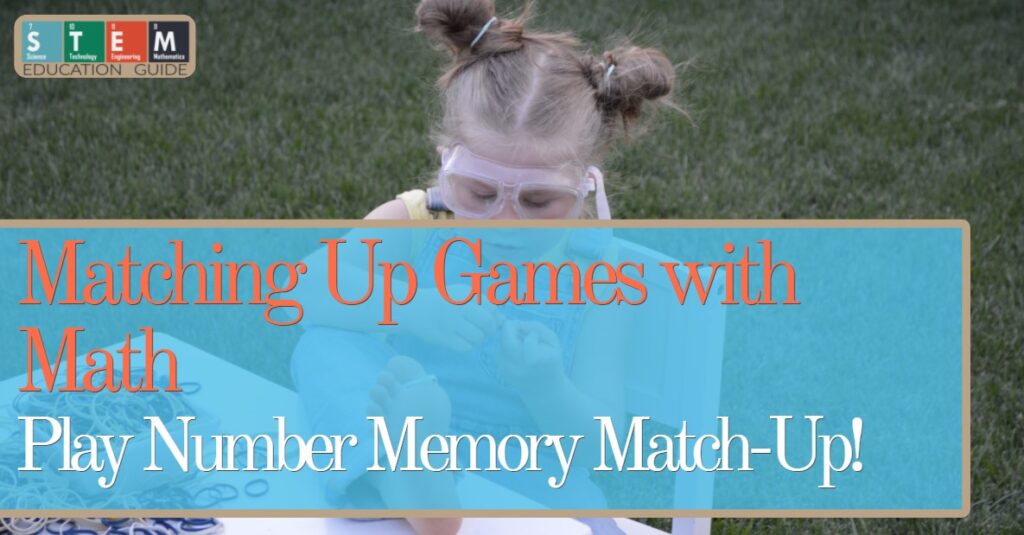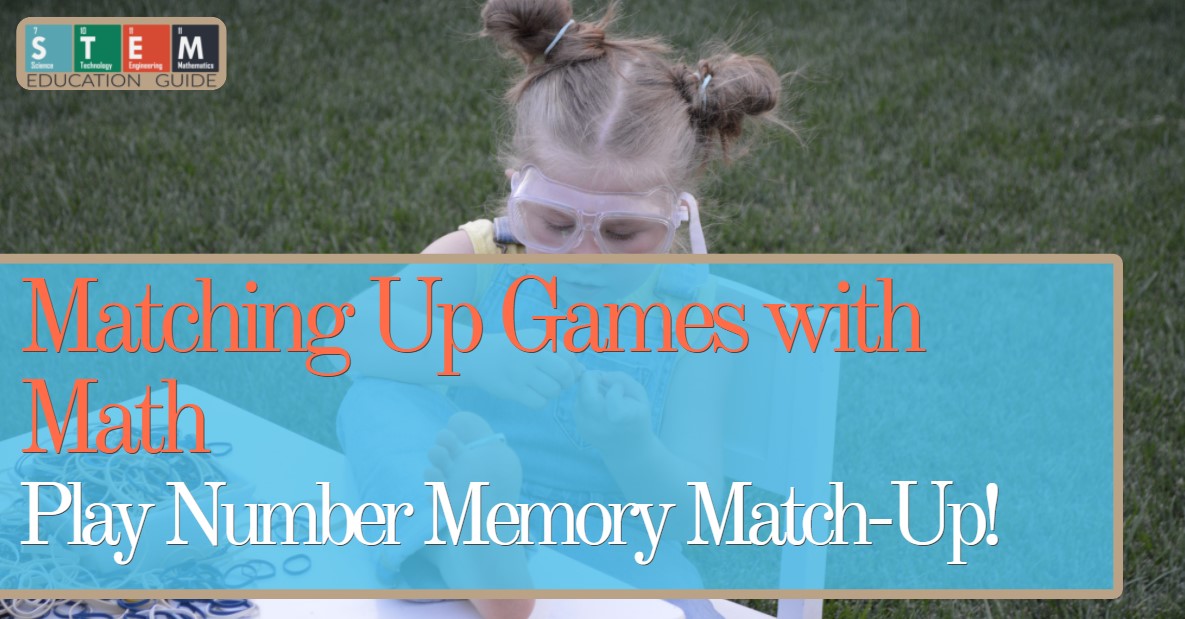 Ocean Games Set
One of the foundational concepts of math is matching and sorting, and this Ocean Games Set from KiwiCo allows your child to do just that.
By using a fishing pole, you can catch the different sea creatures that vary by size, color, and shape. From there, your child can sort their sea creatures into different groups based on these categories.
Through this activity, your child learns to compare and contrast different objects, which is a skill that is useful in other STEM disciplines that involve matching and sorting.
This activity may be simple, but it will take a lot for kids to get bored of it!
Why We Love It:
Colorful hands-on activity.
Involves a variety of ways to sort and match.
A fun activity for ages 3+.
You can find the Ocean Game set from KiwiCo here.
Wrapping Up
Math is an important component of any comprehensive STEM program, so children need to have the proper foundation in mathematical skills before moving on to more complex STEM disciplines.
There are several different STEM math activities that you can introduce to the classroom or incorporate into your child's at-home STEM education to help them better understand the implication of various mathematical concepts in everyday scenarios.
Who knows, math may become their favorite subject, and you might end up with a little mathematician in your hands!
Getting started in coding young gives kids a heads start in life. In this article, we explore What Is Computer Science For Kids? And how to Get Kids Started Coding.