Why are Legos so Expensive Now
These famous plastic brick building toys that started off cheap, came on the market in 1932.
Yep, that's right, Legos have been on the market for almost a whole century. How amazing is that? This open-ended STEM building toy has reached the little hands of countless children.
My children included! Toss them a pile of Legos, and they are circling back to their Legoland city buildings for days.
There is a don't touch, don't move policy in our house once a lego building project begins!
It is a go-to gift for many, a toy that can engage the imagination, and one that became a building block staple alongside the development of STEM education and research.
With its development of popularity over the years, many consumers have continued to notice an increase in prices. Leaving many asking so many questions like, "why are Legos so popular?" and, "Why are Legos so expensive?"
The Reasons Why Legos Are So Expensive
Similar to Magna Tiles, when you are buying Legos, you are partially investing in the big brand that is Lego. As one of the most popular toys on the planet, purchasing the big brand comes with a price tag.
Lego is able to charge their product at a premium price not only for their brand, but also for the quality of the product. Yes, each little brick is intricately made with precision. More precision and work goes into it than you would expect!
According to Legos themselves, legos are built with acrylonitrile butadiene styrene (ABS) plastic. An incredibly durable, long-lasting type of plastic. One that allows for precise molding that the lego bricks require.
The company lists at least 12 other types of plastics that support this toy's durability and uniqueness.
*As a side note, in 2021, Lego released their first lego prototype made only from recycled plastic. They are also hoping to make all of their packaging fully sustainable by 2025.
Materials aside, the machines used to make the pieces impressively create tolerances the size of micromillimeters.
This is what allows for the blocks to stack and stick together. It is also what makes it hard for Legos to pair and stick with other non-Lego brands. Lego's precisions are that excellent!
Lastly, we all know and love the themed lego playsets. A Star Wars storm trooper flying their troop transport. Harry Potter playing in the quidditch stadium with team Gryffindor. Friends having a barbeque, or Mickey Mouse rowing a boat with Minnie in tow.
There are endless amounts of themed playsets, and since these are in association with many TV and film franchises. Licensing comes with a price making these sets even more expensive.
We gathered up the best Lego learning sets for kids in our article, Learn while you build with New LEGO Education sets.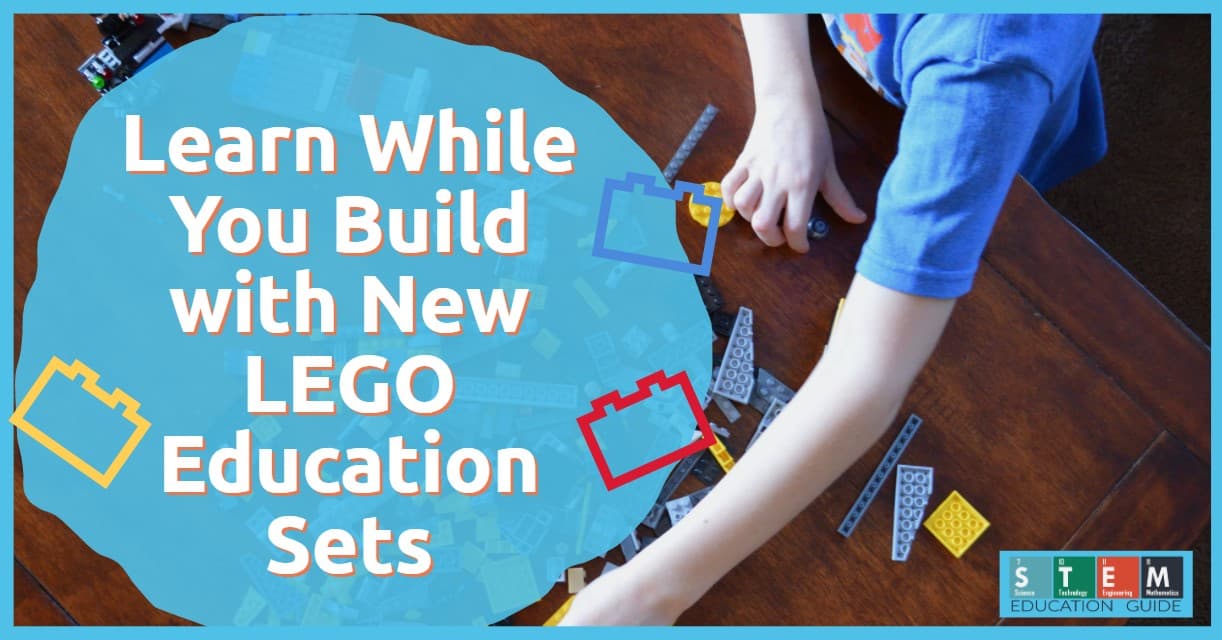 Why Are Legos So Popular
If you've spent enough time with little ones, you know it is almost a guarantee that they have a lego set themselves. So why are they so popular?
The toy hits many different key development areas for children. It helps them strengthen their fine motor skills.
They are built so precisely that kids have to concentrate on holding the small block in their hand and connecting it to another. Therefore building the muscles in those little fingertips, as well as focusing on coordination skills.
The open-ended approach supports creativity, imagination, problem-solving, team building, and critical thinking skills. Kids are incredibly imaginative beings. They can create a visual in their mind and make it come to life with legos.
Can you imagine how proud they are when they make their visions come to life?
If one piece doesn't fit quite right, or their building needs a more sturdy bottom to support the top. What do they do? They have to stop, think, and problem solve.
For the littles, having an adult nearby can help support their deductive reasoning and problem-solving skills. Ask questions like, I see your structure is wobbly. What do you think you need to make it less wobbly?
These built-in benefits make legos one of the best STEM building products out there.
Aside from the function of the toy itself. The lego brand has done an incredible job marketing itself. From amusement parks to movies and collaborating with major TV and Film franchises.
They certainly know how to get their name out there and maintain their brand. Making it one of the reasons why the lego brand can put a dent in your wallet!
Check out this video to show your kids how Legos are made. Our kids love watching the production of one of their favorite toy building blocks! 
If you're unfamiliar with Lego Technic, they are for older kids and adults that like a challenging build. Please check out our article, best Lego Technic sets for STEM learning fun.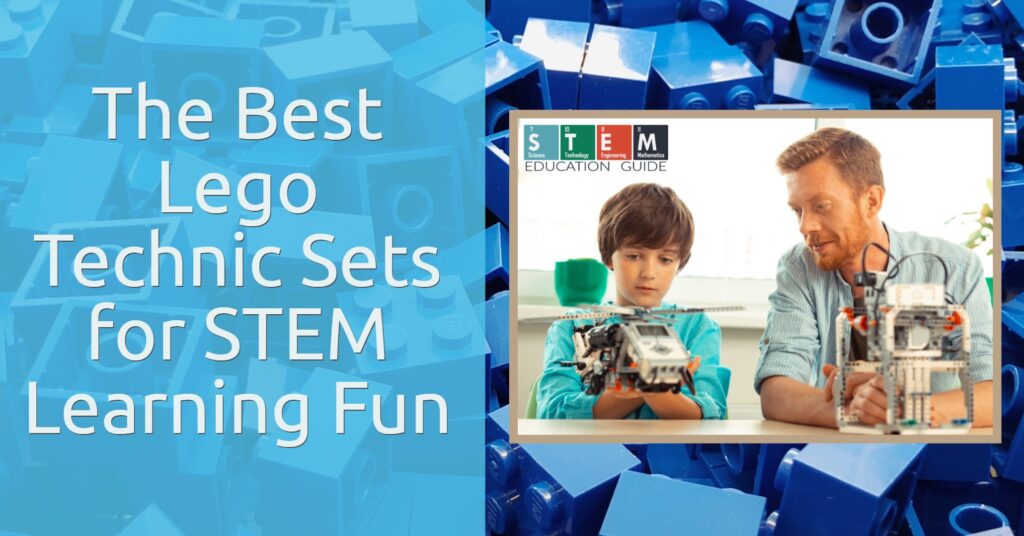 Best Lego Alternatives
Now that we know the reason behind a lego set price. Why don't we talk about alternatives? Like we do with other big brand products, we always do the research to find other inexpensive alternatives. Our kids love trying out different brands, and we like to have other options for gift ideas.
Mega Construx – Wonder Builders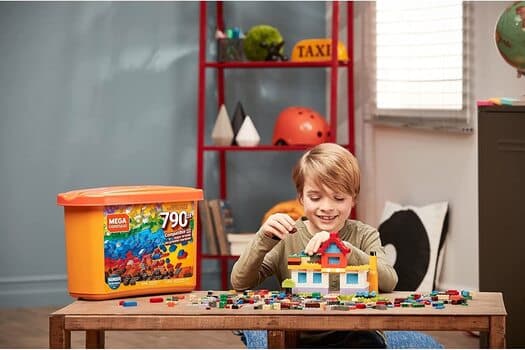 Mega Brands is owned by Mattel and offers building sets for different age groups. They categorize them by first builders (age 1 and up), junior builders (age 3-5), wonder builders (age 5-8), and expert builders (age 8+).
Why We Love It:
We love the age categories, making it easy to find a set for the child you're shopping for.
Their sets and figurines are intricate, making the imaginative play that much more fun.
They offer these great Mega Blocks for little builders.
You can see if this Mega Constux is still available here.
Play Platoon
Play Platoon is an incredibly affordable option, with a 1,100-piece set priced low. This original set comes in multiple colors, allowing for endless creation.
This also makes a great add-on to a set you already have. Play Platoon is compatible with all major block building sets.
Why We Love It:
A totally open-ended product with minimal guidance.
Includes wheels, axels, tired, windows, and more supporting unique design.
Compatible with other building blog sets.
You can see the current price of these Play Platoon Blocks here.
Laser Pegs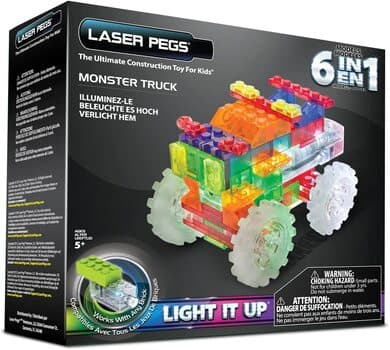 Take your building block to the next level with these light-up blocks! This offers a unique building experience for all those block builders out there.
Why We Love It:
Their building sets are great for younger kids.
We love how you can turn the lights down low and watch these blocks light up.
The instructions are easy to follow.
You can check here to see if there are still available.
Is your child into building with Legos, but you are looking to diversify their building toys? Check out our blog post, Building Sets That Aren't Legos.
Wrapping Up
Lego makes for a great product for so many different reasons. The company's growth and initiatives have expanded in so many ways over the years. We also think that there are many just as good alternatives for all Lego lovers out there.