Learn While You Build with New LEGO Education Sets
LEGOs have delighted kids (and adults) for six decades in the U.S., growing into one of the world's best-known and most beloved brands.
They are loved by parents as a needed distraction at times, so kids can have some fun while Mom or Dad can finish a cup of coffee in peace.
Beyond the fact that they are entertaining and a great way to simply keep kids busy, LEGOs are also a fantastic educational tool.
They have been incorporated in classroom settings for many years and the company (LEGO), recognizing how these toys relate to STEM education, created the popular LEGO education sets.
You do not have to be an educator to purchase these sets; parents can order them for home use to incorporate LEGOs in educational play.
They are an especially helpful tool for kids learning at home or homeschooling, as they are a useful way to disguise learning as play.
STEM Education and LEGOs: A Perfect Combo
Growing young minds are especially hungry for hands-on learning. Any teacher knows just how helpful it is to present opportunities where kids can try things themselves, rather than just listening to an explanation.
LEGOs provide ways for kids to:
Develop and use critical thinking skills
Apply problem-solving skills to projects
Learn about balance and symmetry
Pay attention to detail
Make creative choices
One of the best elements of LEGO is the fact that kids have options to explore, following instructions to build something specific or making choices to explore creative alternatives.
LEGO projects can challenge young minds and keep them engaged in a way that many other toys do not. LEGOs could be enough of a distraction to keep kids away from screen time, which parents and teachers certainly welcome.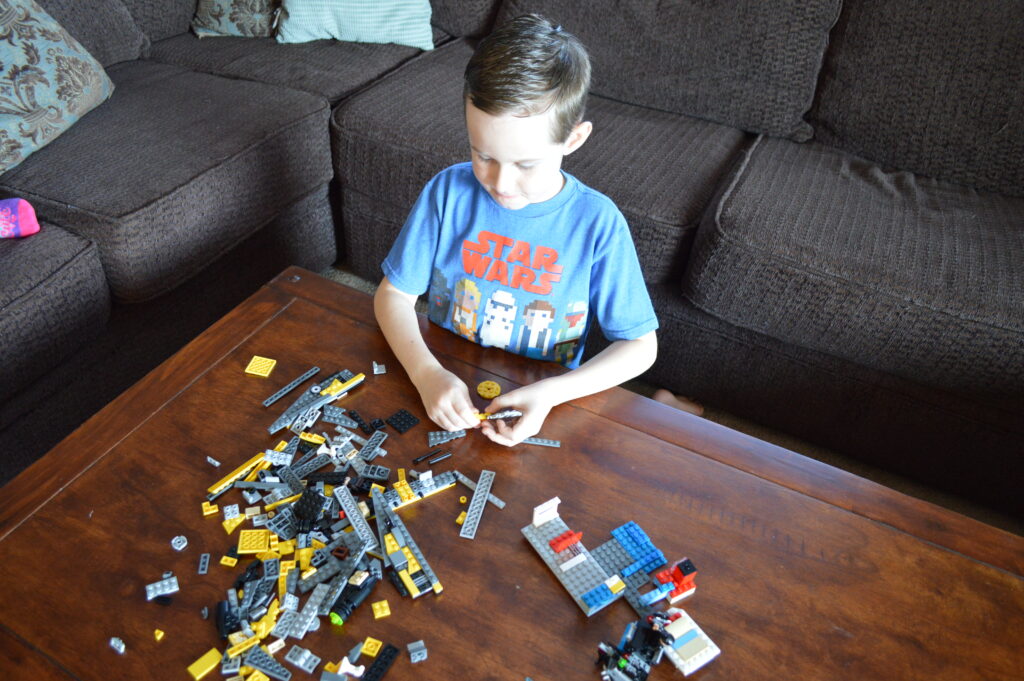 Some of the basic principles of engineering can be incorporated into LEGO construction. For example, today's LEGO masterpiece could be a foreshadowing of your daughter's future career in a STEM-related job.
And LEGOs are not just for future engineers; the lessons involved in LEGO play benefit kids of all ages and interests.
If you are still looking for LEGO projects after this article, check out our list of LEGO building construction sets.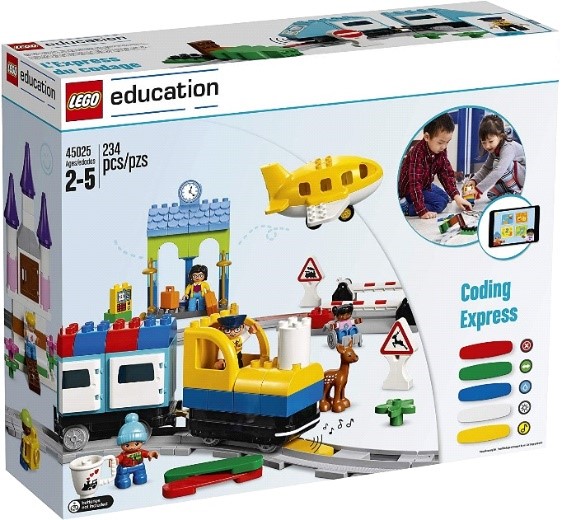 Pieces: 234
Target Age Group: 2 to 5 years
Most parents know that coding is an essential skill for kids to learn, even if they cannot explain what it is. This set introduces the concepts of coding at an early age, giving kids exposure to concepts like sequencing and looping.
LEGO created lessons for this kit based on the National Association for the Education of Young Children (NAEYC). Teachers and parents can use it knowing it meets high-quality standards for shaping young minds and preparing them for the future of STEM education.
Included with the LEGO Education Duplo Coding Express is a teacher guide with video tutorials and eight different lessons to use with kids. Groups of kids can work together to get their LEGO train to its destination, applying problem-solving skills while also having fun.
Target Age Group: 3 to 6 years
Teachers and parents who are Generation X and older might start by letting the kids know these LEGO sets are "totally tubular." After the groans and eye-rolls, you can get started on some educational play with LEGOs that reinforce STEM concepts.
LEGO tubes are a great way to spark creativity and come with building inspiration cards to guide young minds as they construct dragons, egg-laying hens, and more.
The combination of LEGO building and animals (both real and fantasy versions) is a winning way to keep kids engaged. Fine motor skills are enhanced as kids work with the 150 elements included in this great educational kit from LEGO.
Do you want a Technic set? You can check out a list of the best we've found in our article, The Best Lego Technic Sets and Toys for STEM Learning Fun.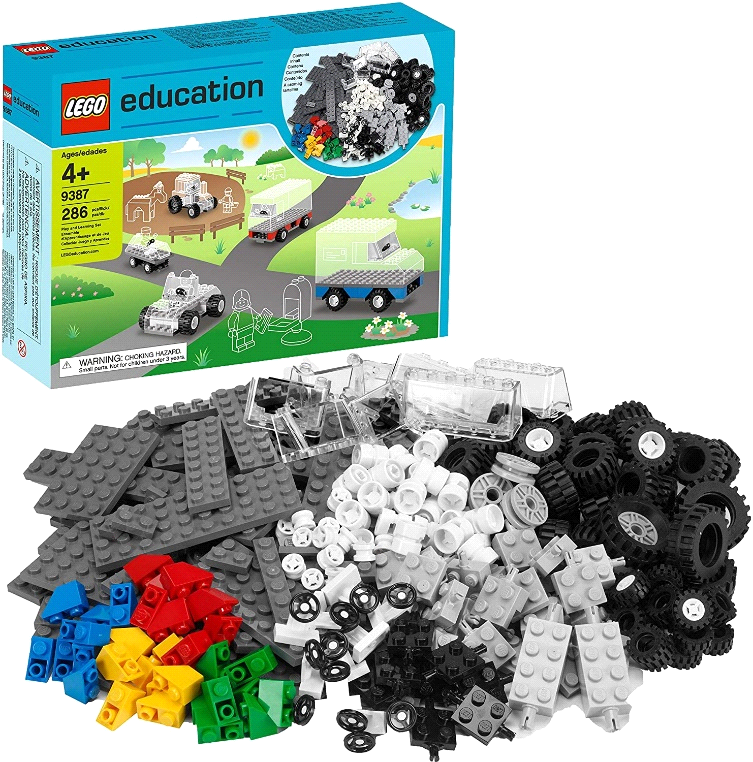 Number of Pieces: 286
Target age group: Four and up
Kids love just about anything on four wheels, and from an early age, they are mesmerized by fire trucks, dump trucks, ambulances, and more.
Naturally, LEGOs on wheels are a popular expression of that interest, making incorporating wheels into LEGO education kits was a no-brainer.
This set will enable kids to build up to 12 different vehicles at the same time when paired with standard LEGO bricks. Steering wheels, windscreens, tires, plates, wheel hubs, and more will have young minds revved up and ready to hit the road.
By constructing LEGO vehicles, kids will start to learn the principles of technology and engineering that go into vehicles and can get creative in how they choose to design and accessorize their four-wheeled wonders.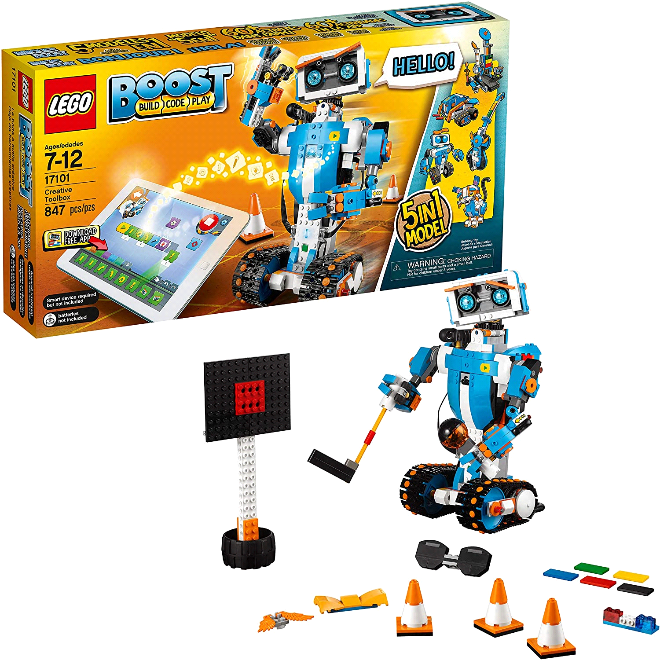 Number of Pieces: 847
Target Age Range: 7 to 12 years
Just as kids love anything on four wheels, they are also instantly engaged at first sight of a robot. LEGO bricks make for a great way to design robots, making this kit a favorite for older kids.
Instructions to build five different models can be found in the free LEGO Boost App. They will especially love coding Vernie the Robot to dance and making Frankie the cat purr. You will need a mobile device to complete these projects (not included) and six AAA batteries as well (not included).
Number of Pieces: 280
Target Age Group: Three years and up
LEGO thought of everything when it comes to the WeDo 2.0 Core set: a storage bin that includes handy sorting trays, a Smart Hub, a motor, a motion sensor, labels, and enough pieces for two students to work together.
You will need to use a smart tablet to work with this set, and LEGO has a link to help you ensure the system requirements are compatible with your device.
The lesson plans that go along with the WeDo set are designed to help students identify problems and develop solutions; there is a range of challenge levels so that it can be adapted to different ages and skillsets.
Do you have a young engineer in your house? Take a look at our article, Best STEM LEGO Engineering Kits.
Number of Pieces: 528
Target Age Range: Grades Six Through Eight
SPIKE Prime is a great way to engage middle school minds at every level. The drag-and-drop coding language for this set is based on Scratch, and students working with SPIKE Prime can hone problem-solving skills while also thinking critically and creatively. It comes with some of LEGO's newest and most innovative elements, perfect for older kids and tweens.
The lesson plans accompanying this set are designed to create various learning experiences. The intuitive coding experience is an invaluable educational tool for sixth through eighth graders that will prep them for their high school years and beyond.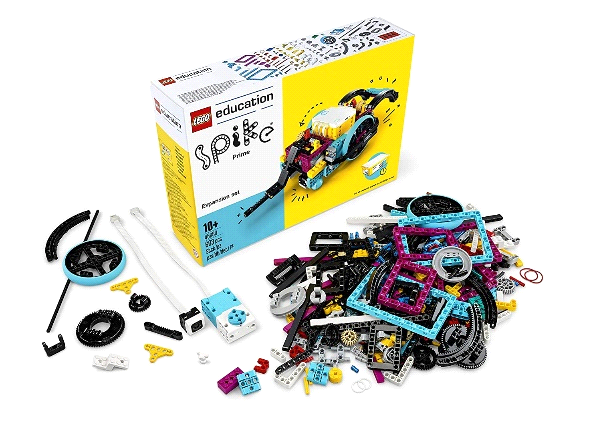 Number of Pieces: 603
Target Age Range: Grades Six Through Eight
LEGO's Spike Prime Expansion Set allows sixth to eighth graders to build even more models with an additional 603 elements to add to the original set. Included are a large motor, large wheels, banana gears, and a color sensor.
This accessory kit will quickly engage students interested in robotics competitions, and the teacher resources and software provided by LEGO make this an indispensable educational tool.
Number of Pieces: 295
Target Age Range: 3 to 5 years
This preschool education kit from LEGO utilizes the Duplo bricks, which are easier for tiny hands to manage. Eight double-sided building inspiration cards are included with 16 models to keep kids busy and engaged.
In addition to building these models, kids can also work creatively with the elements to develop their own designs. A free teacher guide can also be downloaded with eight lessons.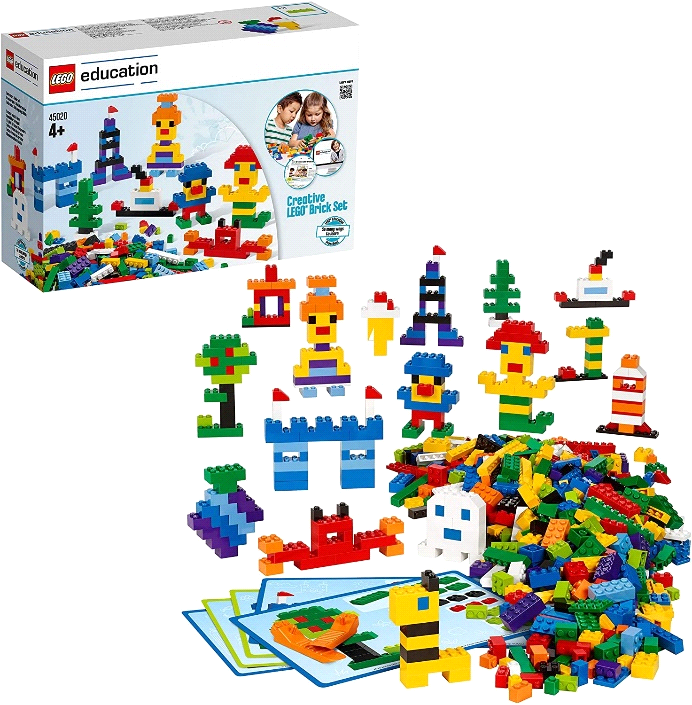 Number of Pieces: 1,000
Target Age Range: Four Years and Up
When it comes to kids four and up, handing them, 1,000 LEGOs means a world of possibilities. And this creative brick set is a fantastic educational tool with eight double-siding building cards included for support and inspiration.
Working with LEGOs helps kids develop their fine motor skills and think critically about solving problems. This versatile kit encourages self-expression and creativity, keeping kids engaged in an activity that is as fun as it is educational.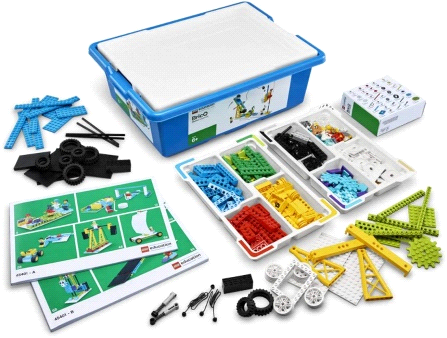 Number of Pieces: 523
Target Age Range: Six Years and Up
Another set with outstanding lesson plans included the BricQ Motion Essential Set, provides a hands-on way for students to explore physical science. As a bonus, math skills are also involved with numbered tiles as part of this set, and the activity is rooted in a sports context that keeps K through 5 students engaged in a fun educational experience.
Wrapping Up
LEGO Education goes well if you're kids are focusing on a STEM education. One of the reasons I like to recommend LEGO is due to the various building projects kids can enjoy.
If you enjoyed this article, please take a look at these Awesome (& Educational) STEM Subscription Boxes for Kids!