Wonder Workshop Black Friday Deals (Complete List of Where and What to Buy!)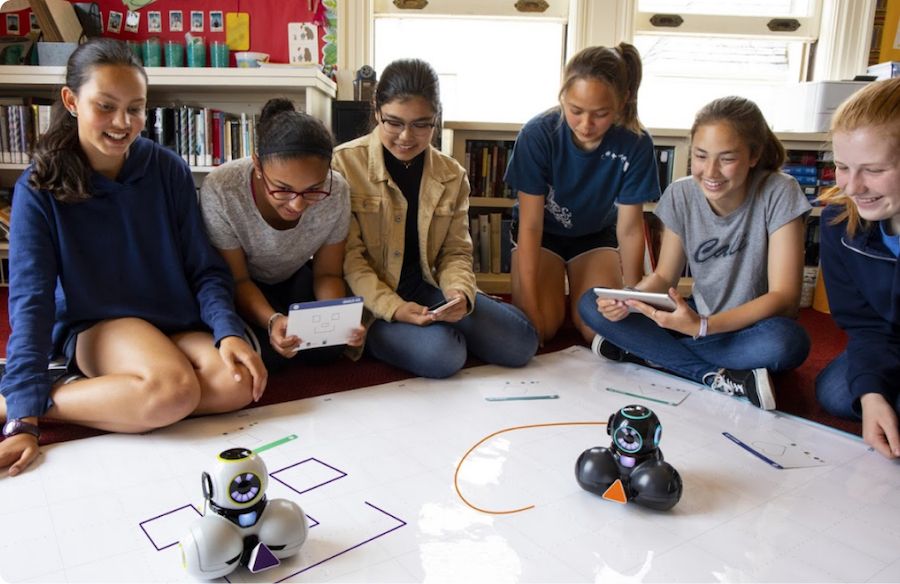 Wonder Workshop is the original STEM and coding robot for kids.
With one of these adorable bots, you can help coding come to live in a fun, interactive way for children, which makes it one of my FAVORITE toys for the 2022 holiday season.
Since they are a big budget item for a Christmas list, I wanted to help you out by finding the best deals this Black Friday.
First, you need to decide which one is best for your family. They have a few options. So in this article, I'm going to go over each Wonder Workshop Robot, who it is best for, and where you can snag the best deal this Black Friday! Ready? Let's go!
Dot Creativity kit is designed for children 6+. It is the more budget-friendly bot in the Wonder Workshop line-up.
This little sphere bot can still be programmed and move quickly around your home. It comes with a variety of games and activities to challenge your learner.
He connects to the Wonder Workshop apps. But he also comes with some bonus materials for more creative activities. Break out the craft box with this toy!
You can check to see if it's still available here.
Dash is the original Wonder Workshop robot. It's targeted for ages 6 & up.
It's cute, fast, and programmable.
Worried about not knowing how to code yourself? No problem! The in-app challenges will guide your learner through a sequence of new challenges.
Dash also includes a microphone so you can playback recordings and have your little bot talk. If you have multiple children in your family or a neighbor down the street, Wonder Workshop dash can also interact with other bots! The creative opportunities for Dash are endless!
So, where should you buy Dash this year?
You can find the Wonder Workshop Dash here.
Cue is for your students who want to take their coding skills to the next level!
The target age is 11 years & up. They don't need to have used Dash before. They can still be fresh to coding, but Cue will give them more challenging coding activities within the app and level-up their skills.
It has the same features as Dash, but takes it a level further.
You'll still have the fast, two-wheel design. Plus, microphones and Bluetooth connections to iOS and Android devices.
One of my favorite features of Cue is that you can switch between visual block coding or Javascript. Making it great for the older students who are going to really build strong coding skills they can take forward
You can find the current price of the Wonder Workshop Cue here.
Articles You May Like: