Best STEM Camp for Kids in 2022 – Our Top Picks
Summer day camp can be a great avenue for learning these days! If you have a young scientist of math genius at home, STEM camps are a great form of kid's camp that combines learning and fun.
These camps provide valuable skills that can further help your children in their careers.
There are various online and offline camps organized with their primary focus on soft skills like communication, teamwork, problem-solving, and decision making.
If a camp experience is something you're planning for your kid this year, you're in luck! Here, we're going to share our top camp picks that you can consider enrolling your child within.
Top 8 STEM Camps for Kids
You'll find several STEM Summer Camps throughout the US these days, meaning there are plenty of options to choose from. When looking at day camp, overnight camp, virtual camp options, and more, making a choice can be overwhelming. To make this choice easier, let's explore our list of some awesome STEM camps for kids.
1. CodeMonkey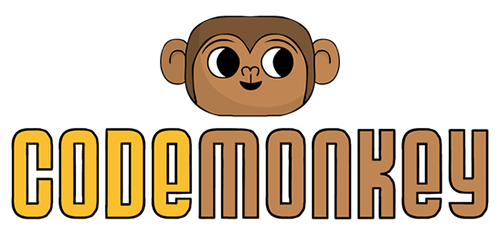 If you want to enroll your kid in coding camp this year, look no further than CodeMonkey. CodeMonkey has an award-winning curriculum that includes ready-to-go courses, real coding languages, as well as game-based learning.
The detailed summer package available on its website focuses on a fun way to teach real programming language to your kids. Additionally, it is suitable for all types of camps, including virtual.
This camp is open to everyone, including the ones who do not have any previous coding experience. So, if you want your kid to begin their coding journey, CodeMonkey is for you.
It provides 4 courses like Coding Adventure, Challenge Builder, Game Builder, and Dodo Does Math. For more details, check this out and give your kid the right platform to kickstart their coding journey: CodeMonkey.
Do your kids like roboticts and want to learn to code? Check out our article, Best Coding Robots to Teach Kids to Code.
2. iD Tech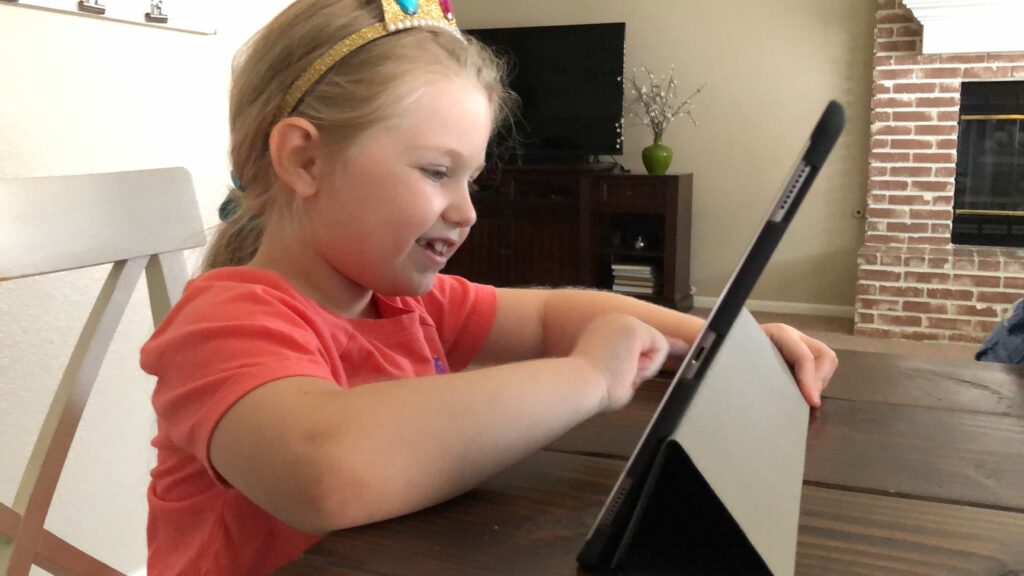 Is your child interested in game development and design, coding, or robotics? If the answer is yes, you've already found the tech camp for them. iD Tech camps are available in different countries, including the US, UK, Taiwan, Singapore, Hong Kong, and South Korea.
You have the option of selecting the type of camp – co-ed or girls only. All kids between the ages of 7 and 19 can enroll here and take the amazing opportunity to expand their knowledge.
Additionally, you can also select their virtual tech camps that offer structured sessions from the comfort of your home. All the camps include games, fun activities, and challenges that are going to be interesting and educational all at the same time.
There are various courses based on different youth ages. For instance, the age group 7-9 can select from options like Minecraft, Scratch, and Roblox. The age group, 10-12, can select advanced camps that also include JavaScript and Adobe.
Kids within the 13+ age can go with interesting programming languages like Python, Java, C++, and other 3D Game Development and Level Design camps.
So, what are you waiting for? Get detailed information about these camps and enroll your kid today: iD Tech.
Take a look at our article, Coding for Kids: How Long Does It Take to Learn Coding?
3. Johns Hopkins Engineering Innovation

This camp is for kids who are at least junior or senior in high school as it focuses on expanding the knowledge of science and math while applying the theories to real-life situations.
It includes various electrical, mechanical, civil, as well as chemical engineering labs and projects, so if your kid is planning to make his/her career in engineering or similar fields, enrolling in this camp can turn out to be the best decision.
It offers a five-week program with a challenging curriculum that is sure to enhance their knowledge as well as prepare them for college.
Interested in enrolling your kid with this advanced summer camp? Click here to apply or to know more about the camp: Johns Hopkins Engineering Innovation.
4. Club Scientific
For a comprehensive STEM curriculum, going with Club Scientific can be the safest bet for your kid. The camp doors are open for kids between 6 to 12 years, and it focuses on various topics, including robotics, engineering, forensics, food science, veterinary, emergency medicine, as well as meteorology.
Enrolling your kid here means he/she will get real-world experience instead of just reading from a book or attending a lecture. Here, the camp makes sure that the kids have all the fun while enhancing their knowledge at the same time.
For this, they focus more on experiments that use the latest technology on a diverse range of themes and topics. The thrilling lessons and demos by trained and enthusiastic instructors are sure to make this camp worth the time and investment.
Club Scientific offers summer camps at different locations in the U.S. Want to find the one closest to you? Check here: Club Scientific.
5. AstroCamp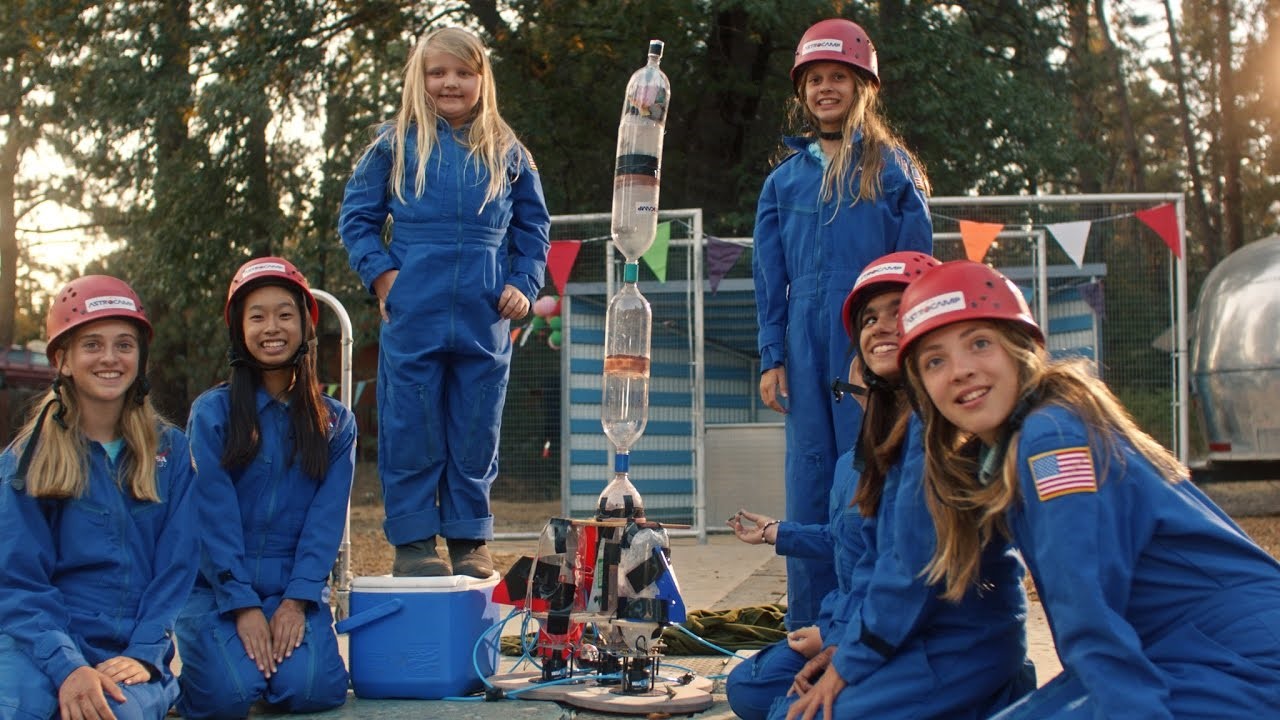 Looking for a conventional summer camp that is combined with educational STEM learning activities? AstroCamp is for you. It is a summer adventure camp that focuses on STEM studies for kids between 8 and 17 years.
They are located amidst the beautiful Pine forests of the San Jacinto Mountains of California. Along with STEM learning, your kid also has the advantage of participating in fun activities like rock climbing, mountain biking, archery, bouldering, and much more.
AstroCamp offers one and two-week programs where the kids get a wonderful opportunity to explore science and space in their state-of-the-art facilities. Learning other significant soft skills like communication, teamwork, problem-solving, etc., is a plus.
Isn't AstroCamp an exciting option as a STEM camp for your kid? Register here: AstroCamp.
6. MakerKids
MakerKids provide a great summer camp platform for kids who are interested in STEM learning. With different topics like robotics, coding, and Minecraft, kids between 6 and 13 years can make the most out of this virtual camp.
Your kid has the option of selecting the camp depending on their interest. So, they get the opportunity to learn interesting things like video game design, character development, social skills development, and much more.
Another thing that makes MakerKids one of our top picks as the best STEM camp for kids is that they get exposure to real-time challenges apart from theoretical knowledge. This, in turn, helps in increasing their understanding of real life situations exsposing kids to knew skills.
For pricing details, please click here: MakerKids.
Learn to code and build your own computer, with some help from our article, 7 best do it yourself computer kits for kids.
7. Space Camp
Space Camp offers various programs like robotics, space, and aviation for different age groups. You get the option of selecting from weeklong overnight programs, five-day, three-day, or one-day programs, as well as custom programs depending on the age groups.
Whatever camp option you choose, you'll be required to ride different simulators for a hands-on experience. If your kid is interested in space, robotics, or aviation, Space Camp is a great option to be considered.
Space Camp was a dream of mine when I was little. I can only imagine every kid would love to go as well. So, if you have the opportunity to send your kids there, you should seriously consider it.
For more information about the camp options, click here: Space Camp.
8. Digital Media Academy Tech Camps

The tech camps here are best for kids between 12 and 17 years. You get interesting camps to choose from, including coding and AI, 3D modeling and design, game design, robotics and engineering, film and photography, and music production.
There is no specific time limit to attend these camps, meaning your kid can be a part of it as long as they want. The best part of these camps is that they are offered in various universities in the West, East, as well as Central Coasts. You can also find these camps in renowned universities like Harvard, Stanford, and UCLA.
If you're in for some computer learning along with fun outdoor activities, enroll your kid in one of these tech camps.
Click here to explore the courses in detail: Digital Media Academy.
The Takeaway
You'll find several STEM camps for your kids out there. It all depends on what you prefer, on-site camps or virtual camps, the number of days, and the most important thing – what course your kid is interested in.
The ones listed above are best for coding, math, science, robotics, and engineering. Figure out your preference and enroll with the camp you think is best for your kid. Regardless of what you choose, make sure that they have fun.