10 Must-Have STEM Materials in the Classroom
Teaching kids the STEM approach is crucial for them to learn problem-solving skills.
It also helps them with inquiry-based learning. However, it is easier said than done. Students cannot achieve STEM learning without the right teaching strategies and materials.
Creating a STEM lab in your classroom can help build a helpful learning environment. The STEM lab does not need to be daunting. All you have to do is collect a few necessary STEM materials to promote learning to the little ones.
1. Solar System
When wanting to learn more about science, a good place to start is with the solar system. Solar system models are basic STEM materials that you should have in the classroom.
With this solar system kit, your student can create their own mobile solar system. It also includes a meteor launcher set and illustrated directions. This stem activity comes with a magazine to learn even more, including how meteors form craters on the moon.
2. Geometric Laser Projector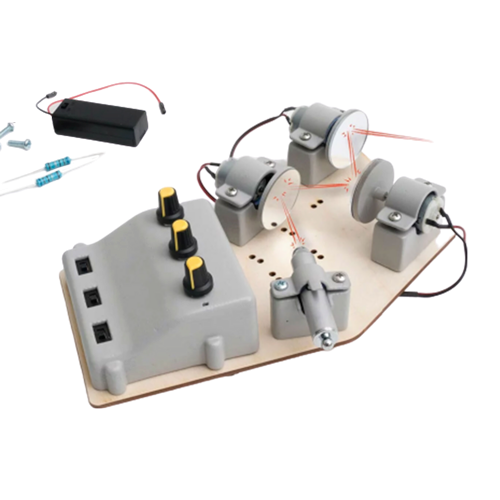 Your classroom STEM materials kit won't be complete without a laser projector. This DIY laser projector produces different geometric patterns to the students' delight. Your child or student can learn about LED circuits, waves, and electromagnetic radiation.
The instructions you will find in this science kit include information on how lasers work and function. However, take note of age restrictions, though; this STEM science kit is intended for teens ages 14 and up.
Have you thought about making STEM bins to encourage creative thinking? Check out our article on how to make STEM bins here.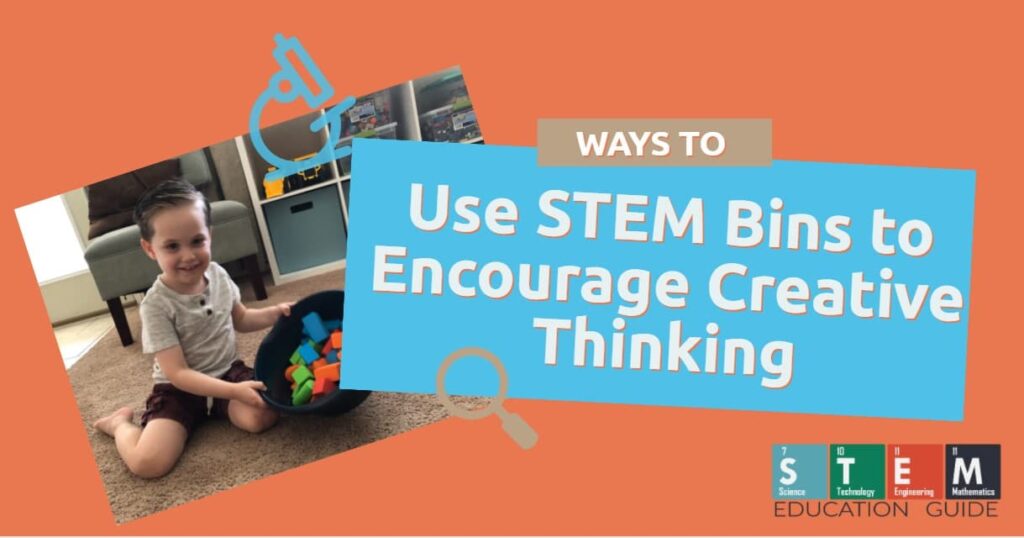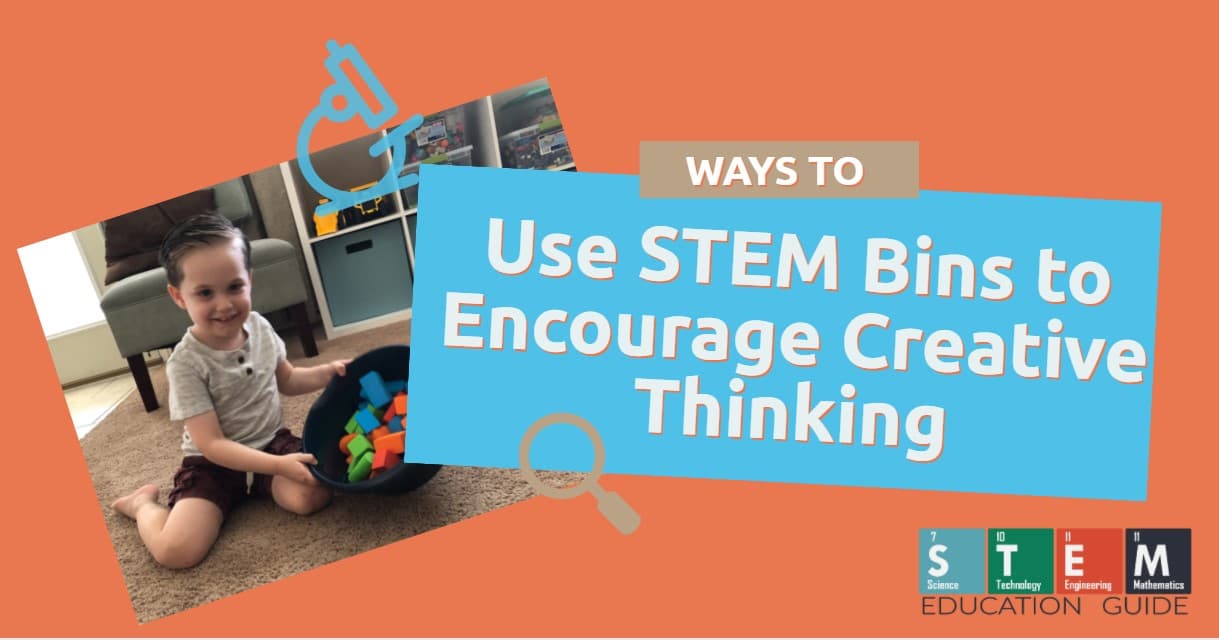 3. Environmental Science: Oil Cleanup
We need STEM materials geared toward environmental protection. Environmental science is one way to teach kids how to protect the environment. With this oil clean-up kit, kids learn the negative effects of oils in the ocean.
Most importantly, they discover ways to clean up oil spills with this STEM material. Having this in your classroom allows students to become environmental engineers for a day. Just make sure that you guide them well using the instruction booklet.
4. Drip Irrigation
Let kids discover their love for botany and physics! Constructing a drip irrigation system model will help kids learn more about plants. Kids can grow their own watermelon, wheatgrass, and beans by building a water tower and trellis. Kids will also have an overview of the different ways that farmers used to water their crops.
Students will learn about irrigation, from flood irrigation to computer-controlled farming while expanding their STEM education. Students will also learn about water-saving technology and siphons.
5. Astronaut Starter Kit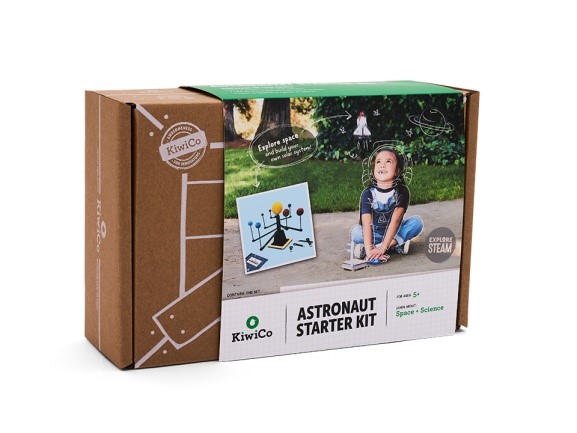 Most kids dream of becoming future astronauts. The inspiration usually starts inside the classroom with the right STEM materials. The kit has materials needed for them to build and launch model orbiter spaceships.
It also includes source materials that teach kids about space exploration history. It further teaches the life of astronauts at the International Space Station.
6. Lego Blocks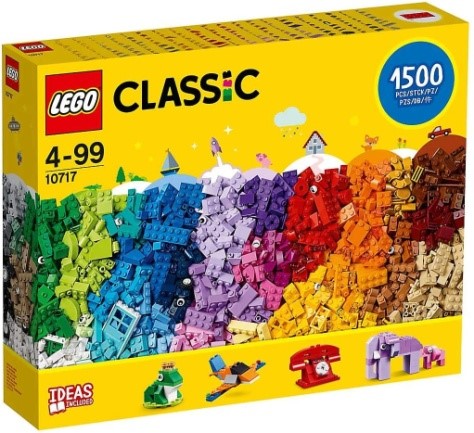 Lego blocks are staples in every kids' classroom. Legos encourage the creativity of every child's mind. Kids can create anything they imagine with these blocks.
The possibilities are endless and will depend on the child's artistic flair. This Lego pack comes with a brick separator. It'll be easy for you to break blocks apart so that kids can continuously build all sorts of things.
There's a large list of STEM toys that aren't Legos. We have a great list in our article, 9 Best Building Toys for Kids That Aren't Legos.
7. Wooden Geoboard
This geometrical board is one of the best educational STEM materials intended for kids to study geometry. They can also study letters and designs during their next STEM lesson. The geometrical board also helps kids develop their fine and visual-motor skills.
The board knows no age! Young children will enjoy playing with it while exploring basic Geometry concepts. Meanwhile, young adults in a higher grade can make use of the board to make complex patterns for themselves!
8. Creative Kids Flakes
Flakes make a great alternative to toy blocks. If you want the kids to enjoy building and creating, then having these flakes will do the trick. The flakes can be twisted, locked, and linked in every direction. This allows kids to explore their creativity further. With the flakes, kids can create tons of buildings and geometric patterns. They can even build 3D structures!
Many teachers love to have this in their classrooms when teaching STEM. It also helps with the children's fine motor skills. Children's spatial thinking is further developed through this.
9. Straw Constructor STEM Building Toys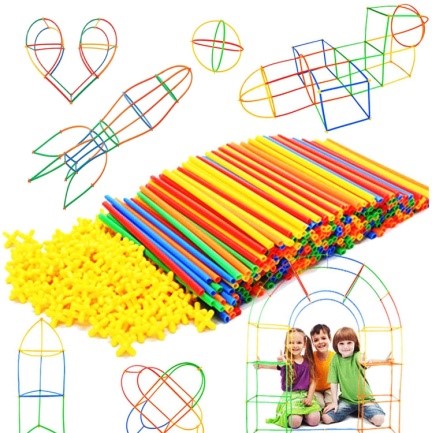 Straws and connectors are among the must-have STEM materials you need in a classroom. Straws and connectors allow kids to build something in a different way than Legos and flakes do.
The straws are flexible. Thus, kids can easily manipulate them into creating different things. This helps in STEM learning. It also serves as an educational toy for autistic children.
Moreover, it encourages free play imagination among children. This enhances both their physical and mental abilities. Straws and connectors help children study simple mechanics at an early age.
Engineering concepts are best explained using these tools as well. It also helps them learn more about science and mathematics. It further develops their critical thinking and reasoning skills.
10. STEM Force and Motion Activity Set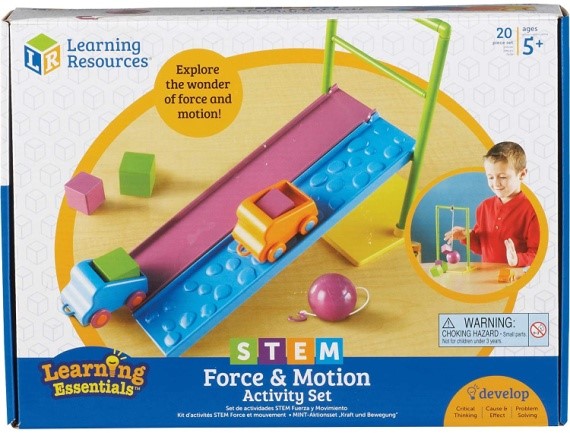 Early engineering is best explored with this activity set. You can include this STEM material in your classroom to let kids learn about force and motion. It explores the push-and-pull concept. Students can also learn about friction and the effects of weight on movement.
It comes with a comprehensive activity guide that you can reproduce for students. This activity set is one of the most useful STEM materials for Kindergarten learning. It is recommended to be used for young children five years old and above.
Takeaway
The proper STEM materials and STEM resources ensure that kids truly understand what you are teaching. STEM concepts are grasped easily when kids see them in an actual setting.
They can also try them for themselves with the help of some tools. However, educators should know how to use these STEM materials correctly to explain things better.
You can also use STEM supplies you probably already have at home to do other experiments without having to purchase a kit. For example, some helpful STEM materials to have on hand include pipe cleaners, rubber bands, and popsicle sticks.
The education using this approach goes beyond the lessons learned from school. STEM kits provide kids with the resources they need to acquire new skills that influence the way they think and act.
With the right approach, you can further assist your class in developing analytical abilities. They need these abilities to face real-world issues and problems. Remember, the continued success of our children starts with their early learning foundation.
Are you a teacher? Please take a look at these STEM books for teachers I reviewed. I purchased or borrowed each one in my review. These STEM books are for teachers and educators that need ideas or inspiration about teaching STEM subjects.