The Best Science Kits for Teens In 2023 [Review Guide]
Developing your kid's interest in science right from the beginning is a great way to kickstart their science education. This is where some amazing science kits for teens can truly come in handy.
These kids' science kit products are not only interesting and engaging, but they also prove to be a great way for learning while in high school.
High school is a phase of life where teenagers start to shape their careers (or at least start thinking about it). As a parent, you want to provide everything that can help them shine.
If your teen kid loves science, one thing that can inspire and motivate them to dive deeper is a great science gift, making products like science kits a great choice! Scientific experiments are an easy way to learn different concepts of science.
They cover a wide range of topics, like chemistry, physics, robotics, electronics, and biology, meaning your child will get exposure to all kinds of branches of science.
If you're searching for a learning kit that can help your teen perform exciting experiments, we've some good news! Here, we've compiled a list of some of the top science experiment kit products available for teens today. These kits are equally educational and entertaining- perfect for the young scientist in your life.
If you're looking for a subscription box geared towards teenagers, we have a great article on that as well, Awesome & Educational Subscription Boxes for Teens!
Top 9 Science Kit Choices for Teens
1. Thames & Kosmos Chem C1000
Thames & Kosmos is one of the more popular science kit manufacturers, making them a go to choice for most people looking for a science kit. Thames & Kosmos Chem C1000 tops our list as the best budget option for science kits for teens.
As it contains a complete chemistry set, your older child will be able to set a lab at home. It is great for children between 10 to 16 years. Make sure to do it under adult supervision if it's carried out by children under 10.
This kit contains high-quality materials and a detailed manual of instructions that allow you to run 100 different chemical experiments.
You'll get both the materials to carry out the experiments as well as chemicals to perform them. While these chemicals are not dangerous, it is advisable to be careful when using the kit. Be sure to keep them away from your eyes and mouth.
That said, one downside of this budget-friendly kit is that you'll need to buy some extra supplies to carry out few experiments. However, these supplies shouldn't be too pricey.
Get this science kit here: Thames & Kosmos Chem C1000
2. Thames & Kosmos Physics Workshop
Much like their chemistry kit, the Thames & Kosmos physics workshop is worth considering if you want your teen to learn physics.
This science kit contains around 300 pieces that give you a chance to carry out various experiments while building a variety of structures.
You can experiment with building a windmill, sail car, two-speed crane, hammer machine, force scale, or a mars robot! These are all constructed with simple machines like gears, screws, levers, pulleys, inclined planes, wheels, motor boxes, cranks, and much more.
This physics construction is meant mainly for teenagers, as young children might find trouble following the unclear instructions mentioned in this kit's manual.
If your teen is interested in mechanical physics, it's worth getting this affordable kit. It explains and helps them understand the basic concepts behind simple machines, forces, equilibrium, and much more.
View this kit here: Thames & Kosmos Physics Workshop
If your kids are interested in chemistry, make sure to check out our article, Best Chemistry Kits for Kids (for Every Age!).
3. Snap Circuits Light Electronics Exploration Kit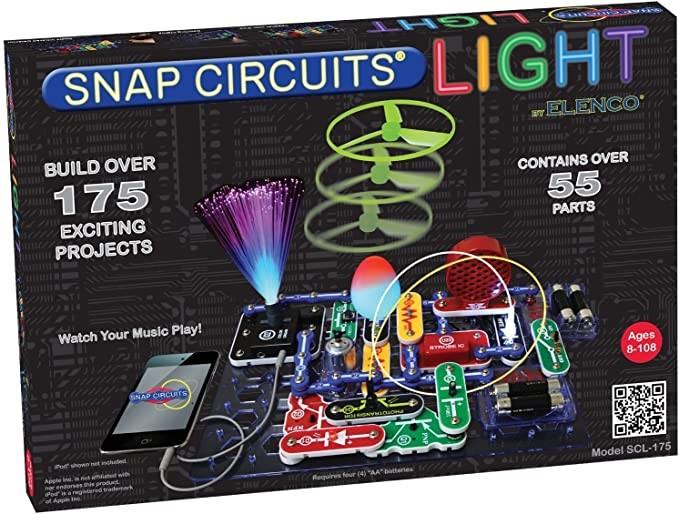 Snap Circuit, an award-winning brand, offers a complete and high-quality kit for teens who are keen to learn advanced electronics.
Make sure to take a look at our article on Snap Circuits vs. LittleBits – What's the Best Electronics Kit?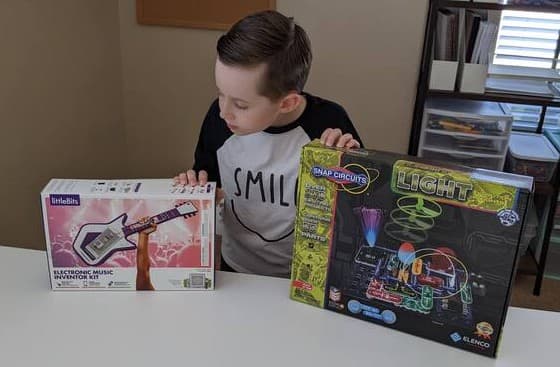 This kit comes with over 55 color-coded, real circuit parts that can make over 175 projects. You'll be able to snap them together easily on the plastic grid that comes included in the kit.
Unlike chemistry sets, this comprehensive electronic kit comprises everything you'll need to build all the circuits. You won't have to worry about getting external supplies.
The components in this kit will enable you to create working circuit boards like the ones you find inside electronics devices like televisions and radios.
With the chance to learn in-depth electronics, this is one of the best science kits for teens.
Get more information here: Elenco SCL-175B Snap Circuits Lights Electronics Discovery Kit.
4. LEGO Boost Creative Toolbox Fun Robot Building Set and Educational Coding Kit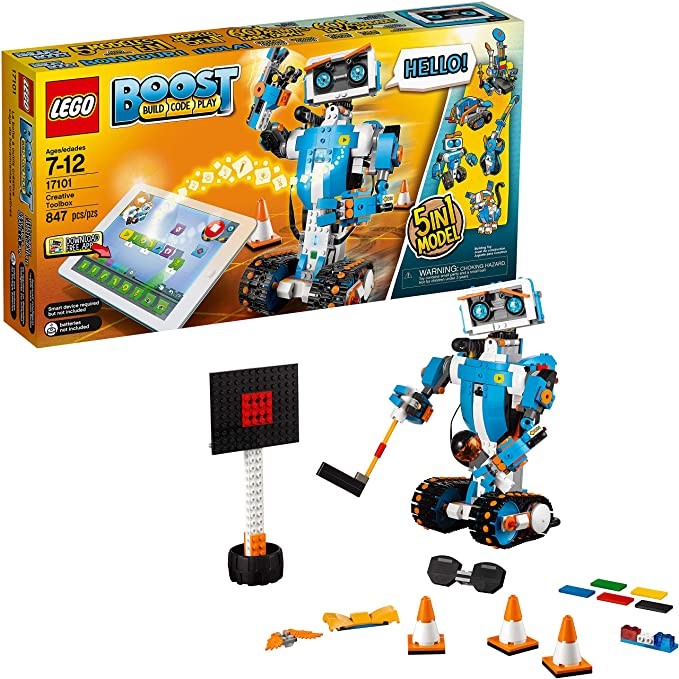 Who doesn't love LEGO? Lego bricks are not only great fun- but they also provide the opportunity to learn some robotic basics in this creative kit.
If your teen is fascinated with robotics, this science kit is perfect! This set is both a fun toy and a great platform where your teen can enter the world of coding.
Here, the robot will perform the actions, and your teen will need to code the sequences. This coding will be done using a basic visual programming language, so even if your kid is a first-time coder, they can pick it up easily.
The LEGO kit comes with 847 pieces, with which you can create 5 multifunctional models. Here you can use the latest technologies like color, distance, and tilt sensors. Its IQ-boosting activities are not only fun but also engaging.
Additionally, this robotics science kit has already won many awards. It comes with the instructions for all 5 models, along with a free LEGO Boost app that is compatible with selected mobile devices.
To find whether this creative toolbox is compatible with your device, click here: LEGO Robot Building Set Creative Toolbox
5. Makeblock mBot Ranger Transformable
If you wish to get a high-quality robot construction and coding kit for your teenager, look no further than this Makeblock set. It allows you to learn both programming and robotics while building a Ranger robot.
The set makes robotic programming interesting and interactive by including various modules. Modules found here include a line-tracking sensor, Gyroscope sensor, ultrasonic sensor, 2 light sensors, temperature sensor, buzzer, Bluetooth module, and much more.
It comes with 3 models – a self-balancing robot, a robot tank, and a racing car. Once your teen builds the robot, they can use the Makeblock app to control it.
The instructions are clear, so your kid won't get stuck in the middle of their robotic experiment. For advanced learning, they can also go a step further by using Scratch or Arduino C language.
The best part of this science kit is that its software supports both iOS and Android, and it works on PC, MacBook as well as Chromebook.
The Makeblock set may be the start of your robotic programming journey, opening the door to endless possibilities in electronic, mechanical, and coding areas. You can simply choose to add more parts to the robot or can connect more sensors from the Makeblock platform – all depending on your imagination and creativity.
Check to see if mBot is still available here.
If you're looking for a list of the best robots to teach kids to code, take a look at our article, 10 Best Coding Robots to Teach Kids to Code (for all ages!).
6. National Geographic Dual LED Student Microscope Science Kit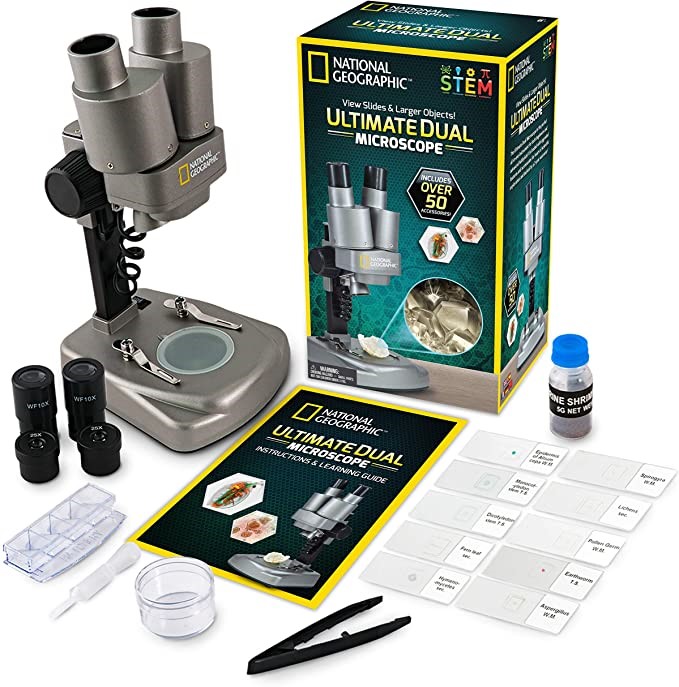 Did anyone say biology? Leaving high school without experimenting with a microscope feels incomplete, but you can make up for it with this kit!
This science kit by National Geographic can prove to be a great start for your teen to learn microscopy. It comes with a dual microscope that allows you to view biological specimens on slides or examine the objects in 3D with intricate details.
Apart from the samples to visualize, this kit also includes instructions and over 50 accessories like blank slides, an eyedropper, and tweezers to perform some interesting biology experiments.
For instance, you can grow brine shrimps while tracking their life cycle through a microscope. It includes everything from a hatchery station, petri dish, shrimp eggs, as well as the lab manual. Isn't it interesting?
Find this awesome biology kit here: National Geographic Dual LED Student Microscope Science Kit.
We put together a great list of fun Microscope Activities for kids.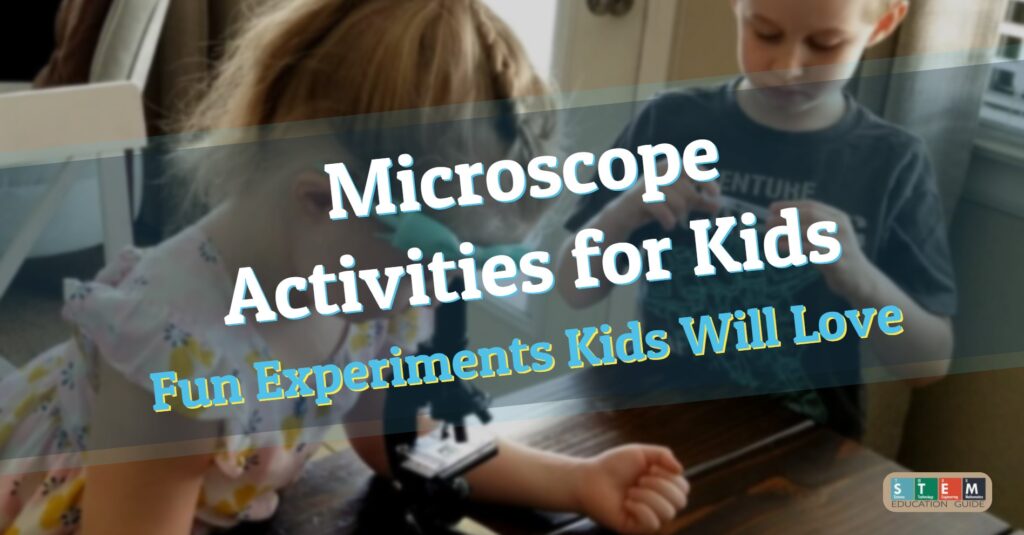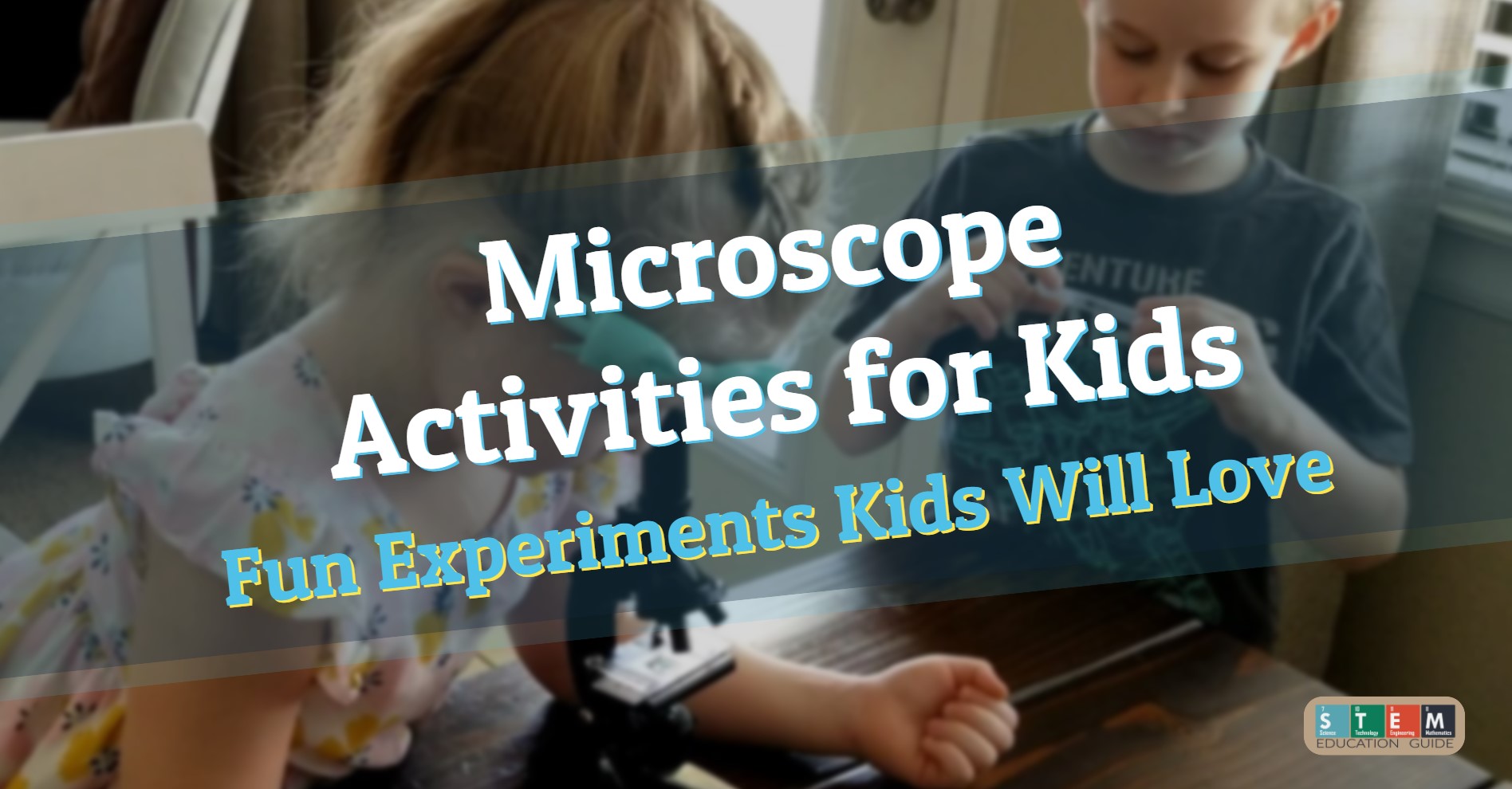 7. Thames & Kosmos Chem C2000
This chemistry science kit is an advanced version of the C1000 that we talked about earlier. It is probably one of the best science kits for teens available today.
This C2000 chemistry kit provides a great base for advanced learning of atomic structure and chemical equations. All the good aspects of C1000 are already included in this kit. Plus, it comes with twice as much material for experiments as the C1000.
Your teen will have the opportunity to experiment with saturated and unsaturated solutions, disappearing solutions, indicators, acids, and bases, and much more.
This 50-piece kit comes with dozens of professional quality laboratory tools and chemicals. It also includes clear instructions for the disposal of chemicals and safe handling, which is a huge plus.
Check out the price here: Thames & Kosmos Chem C2000
8. Stopmotion Explosion HD Animation Kit
If your teen is interested in animation, this is yet another interesting kit to consider. It includes everything your kid will need to create their own HD stop motion animated movies.
With modeling clay, LEGO, toys, action figures, and much more, they are sure to have a great time while using their creativity at its best.
It comes with a low-profile HD camera that you can connect to your computer easily without detaching. It also includes a flexible stand that wraps around the objects and surfaces, easy-to-use animation software, and detailed tutorials that will make creating your own movies easily.
Getting this kit will allow your teen to build and light their own sets, shoot, and edit their scenes, create custom animation armatures, and save as well as share their finished products.
For more details, click here: Stopmotion Explosion HD Animation Kit
9. Elenco Deluxe Learn to Solder Kit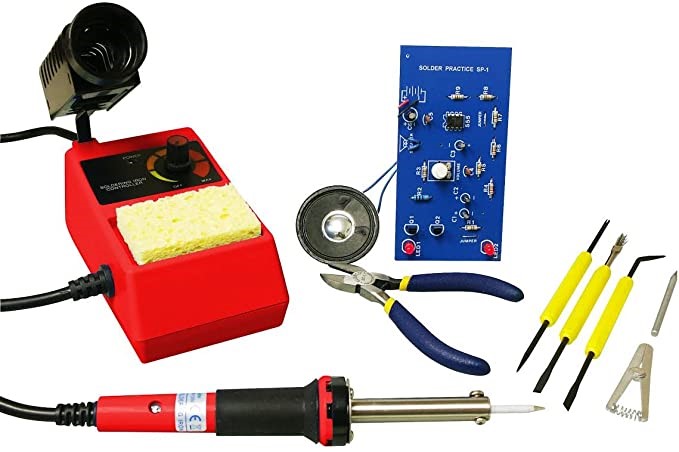 Anyone up for metalworking? Allow your teen to learn solder and wire circuit boards by creating a metalworking station at home through this kit.
Elenco is known to use strong engineering and design skills to develop reliable and affordable educational kits, and this one is no different.
A fascinating feature that is included here is a Practical Soldering Project Kit SP – 1A and a comprehensive soldering station that enables your teen to work easily with printed circuit boards. A clear and detailed instruction manual will assist them in developing good soldering skills.
A printed circuit board accompanies almost all the electronic devices in the present times. Understanding the basics of how they work will not only make them familiar with various electronic components but will also open great career opportunities for your kids.
Wish to buy this electrical science kit? Here's the link: Elenco Deluxe Learn to Solder Kit
Conclusion
Being a parent means ensuring your child receives the best education they can get. Along with school, these science kits will prove to be handy. They will help your teen learn while having fun, exploring science in the best way possible.
Picking up a particular kit can be difficult as there are plenty of options to choose from. It's best to determine your teen's interest first and then proceed with your selection.
Nevertheless, all the kits mentioned above are great choices and are sure to bring fun to their science knowledge. You never know- these experiments may even help them gain interest in specific fields like chemistry, biology, physics, or electronics.
I hope your teens enjoy learning science with these interesting science kits.