Magna-Tiles Black Friday Deals 2021
Magna-Tiles are the original 3-D building block. They are great for engaging both engineering & creative thinking!
Every year, we write up about a few great Black Friday deals that we're tracking to help you with your own holiday shopping research. We write these because they are our own family's holiday list, so if I'm already doing the research, I figure why not share it?
There are many options for different Magna-Tile sets (including several cheaper generic options.) This article will give you the best Black Friday deals this year and help guide you on which Magna-Tile sets to buy.
This is a great setup for your first Magna-Tiles! It includes 16 squares and 16 triangles – everything you need for your first set to start sparking creativity!
This is a great set for a kid you know who already has a Magna-Tile set and wants one more. This is a new release that also includes square tiles that can be built in any direction.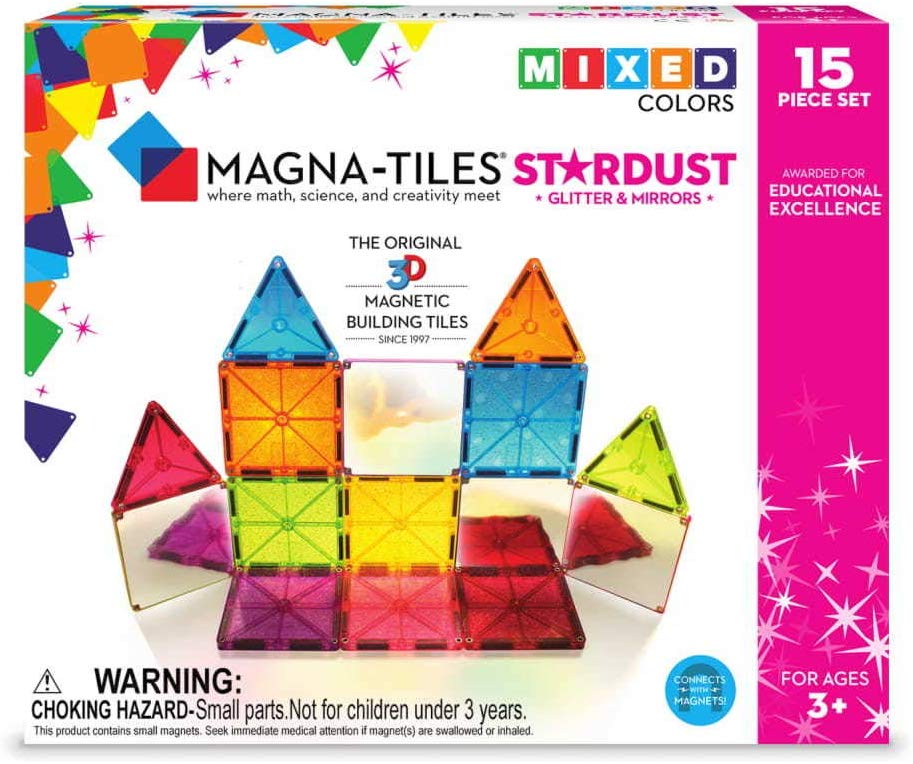 Looking for a deal on Magna-Tiles? This is another great set that can fit into a budget. While it's smaller than the above, there's still plenty you can do with a smaller set. It's a great way to get started with Magna-Tiles this Black Friday.
If you'd like to find all the STEM toy deals on Black Friday, we're keeping this article up-to-date as we find new deals. Check out the article here, Black Friday Deals on STEM Toys & Education Subscription Boxes.
Related Articles: