13+ Best STEM Toys This Year for Every Category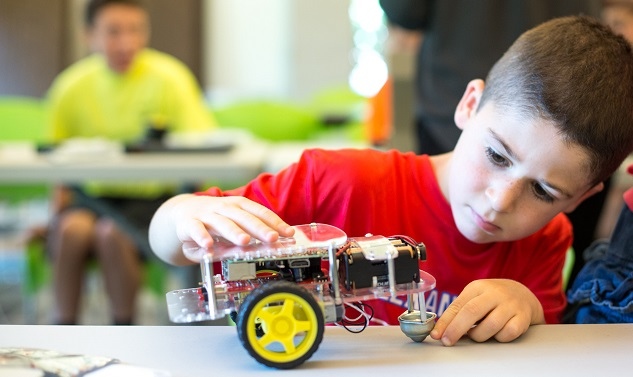 The best STEM education toys encourage children's interest and skills in science, technology, engineering, and math while still being fun!

We've updated & rounded up our favorite toys for 2021. Looking for a coding robot for kids? Or more interested in a science kit? We've picked our favorite educational toys for every category & subject, so you can find the perfect gift that combines education & FUN!
1. Best Toy for Learning to Code: Sphero SPRK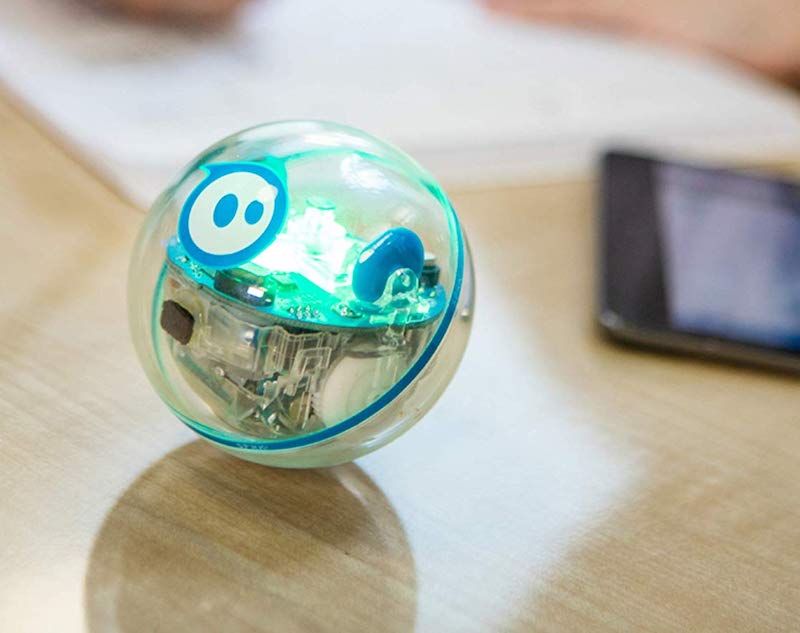 There are a number of coding robots for kids that make learning to code fun. You can choose from cute little bots like Cozmo or versatile bots like Sphero SPRK. All are great options to learn the fundamentals of programming. My personal favorite is Sphero. The activities you can do with it are endless! The drag & drop coding interface makes it easy to program your Sphero's commands so that you can race it through mazes and more!

RUNNER UP: Botley the Coding Robot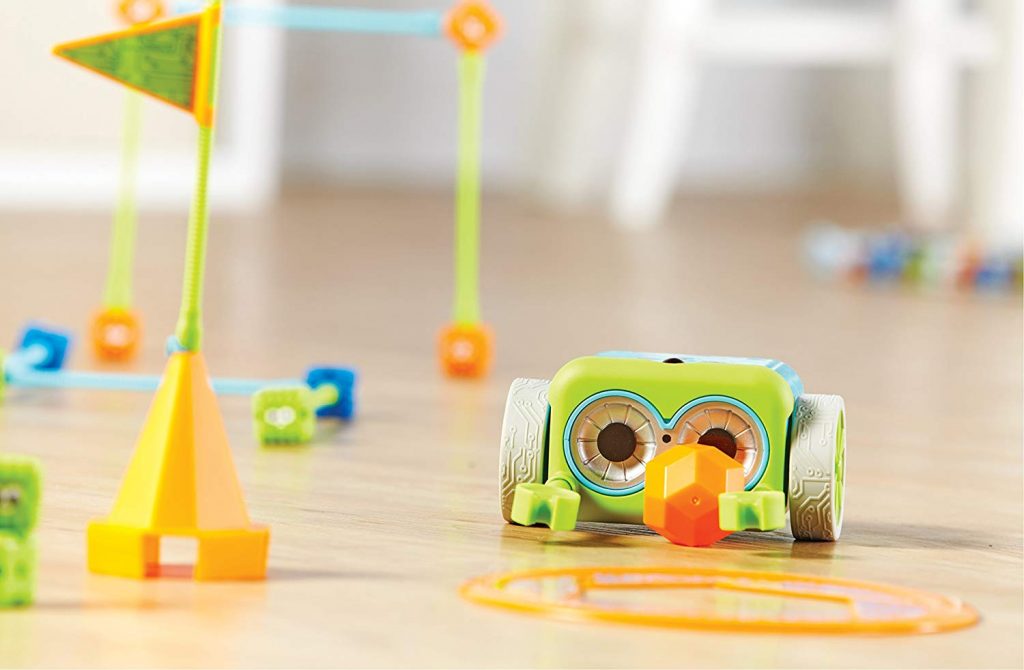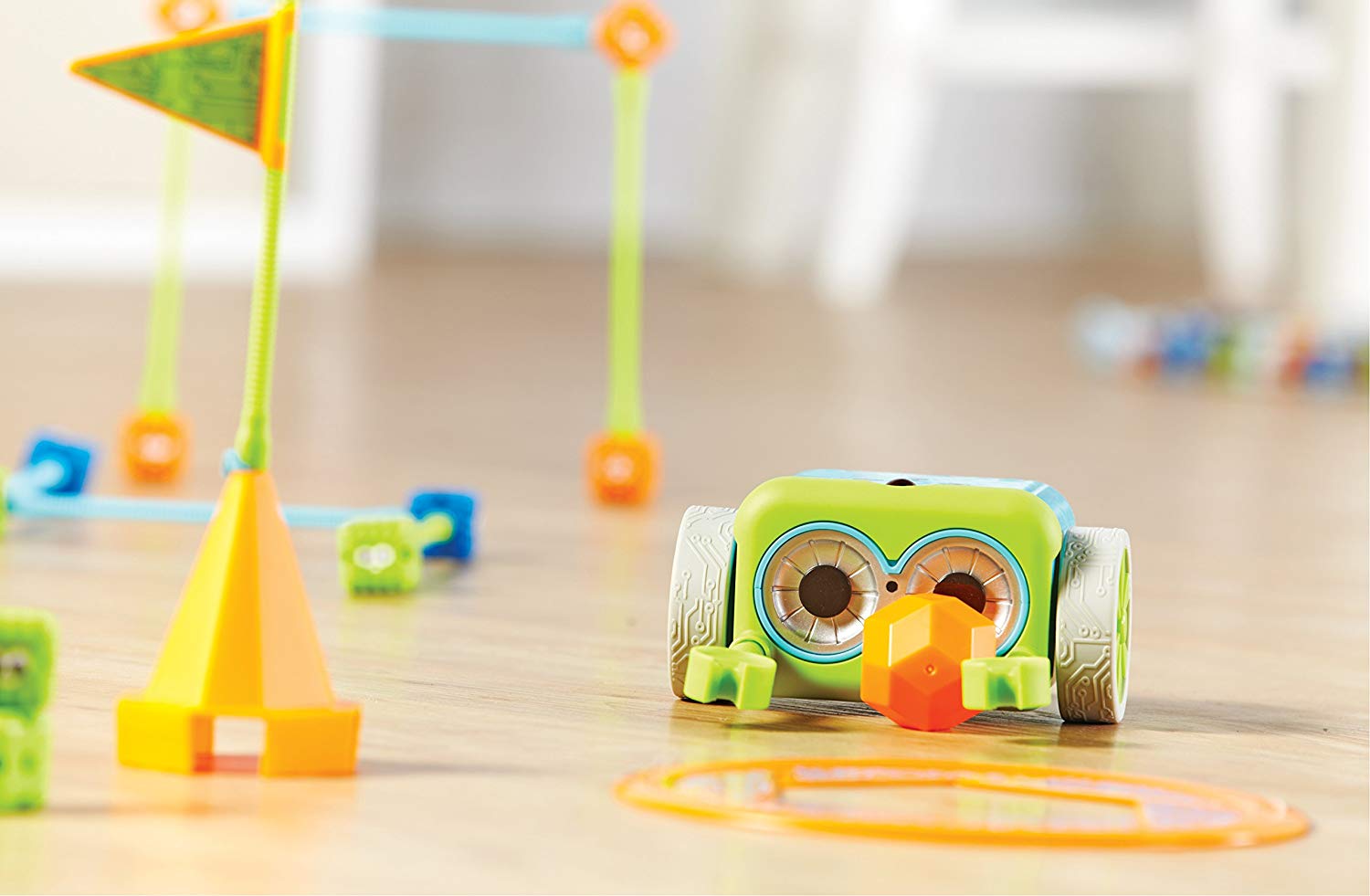 If your child is under 8, look at Botley instead! It's the best coding robot on the market for early learners. Ideal for children ages 6-8.

You can check out our full list of the best science kits for every age and scientific study! But if I have to pick just one, I love this Ooze Labs Chemistry Station Science by Thames & Kosmos. It includes 57 pieces, including beakers and test tubes that you can reuse on future experiments.

While the kit doesn't include every material you need to complete each science experiment, you can make glowing slime, oozing bubbles, and more. The instruction cards are thorough and easy to follow. Why spend 20+ on a kit just for slime, when you can get it all in one?!

RUNNER UP: Learning Resources Beaker Creatures Liquid Reactor Super Lab

This is a great option for kids 4-6 years old. In this kit, you're conducting chemical reaction experiments to find all 35 beaker creatures. It includes fewer components that are much simpler experiments, but it's a great option for younger children.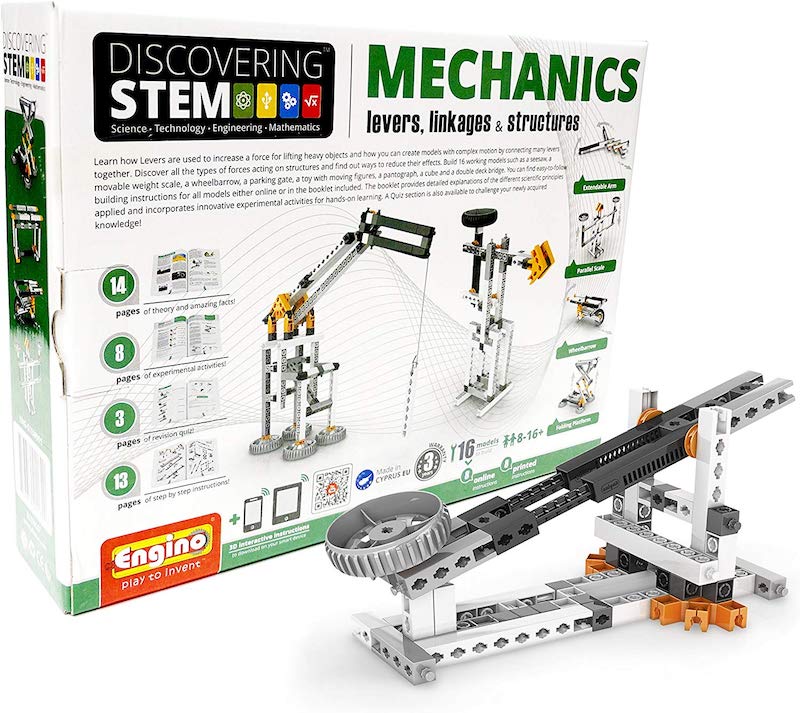 This is the toy for your future engineers. Build 16 working models, including seesaws, a parking gate, and more. The instructions are clear and include a guide on theory and resources on simple machines. The best part of this toy? It's very budget-friendly.

Snap Circuits are my favorite kits for learning about electronics and circuits. They're fun, creative, all while teaching electronics and circuitry. There are a number of kits you can choose from, but I recommend this one as your first kit.
It includes projects to get you started and over 55 parts. You can start with a kit and continue to build upon these projects with additional Snap Circuits kits.

5. Best Math Game: Sum Swamp
Sum Swamp is great for 1st graders learning addition and subtraction. There's no better way to reinforce math than practice. And this game makes that practice time fun!

Runner Up: Sums in Space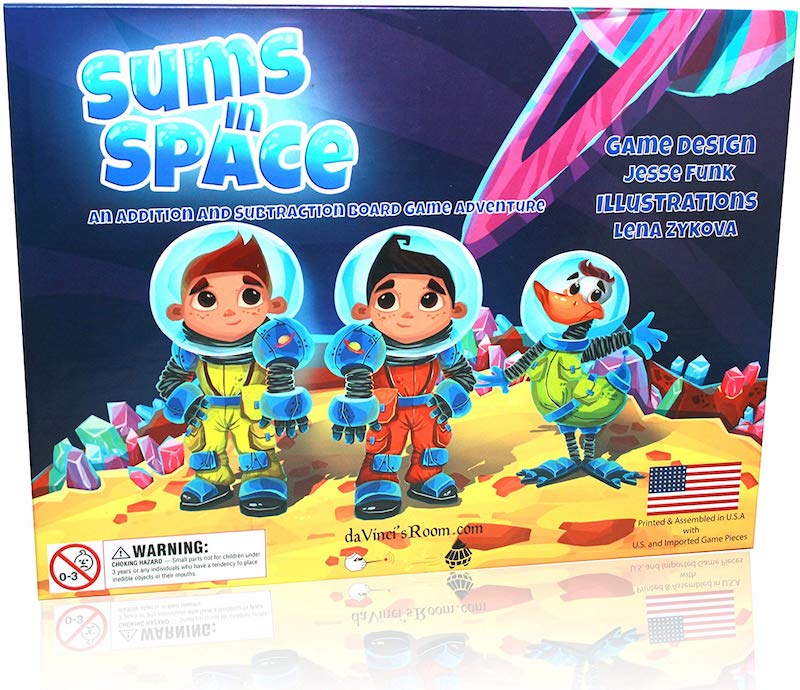 We also love Sums in Space in our house. But the two games reinforce very similar arithmetic, so know if you get both they're a bit redundant in my opinion.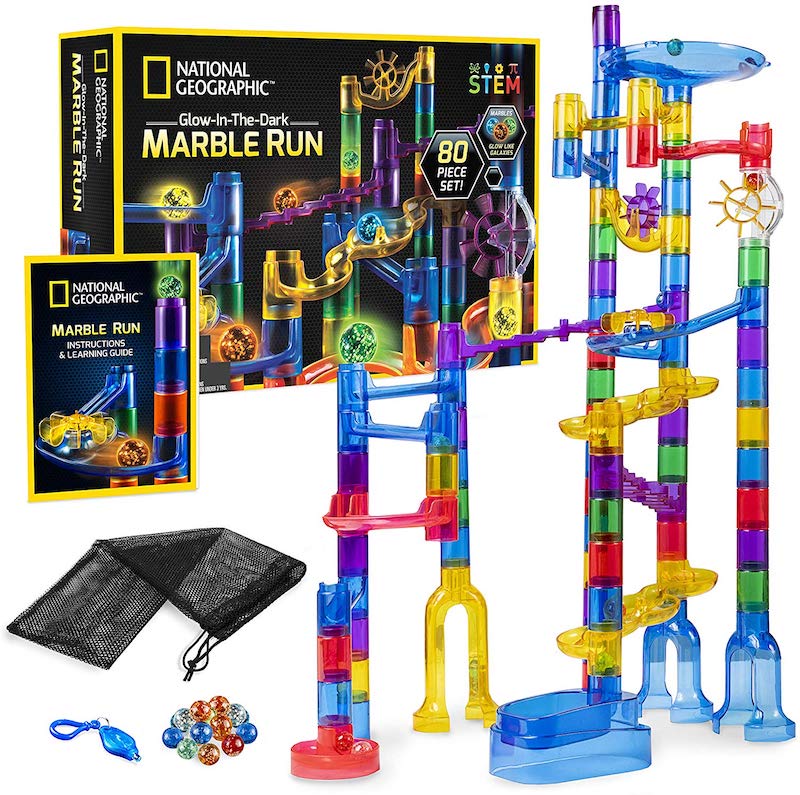 Marble Runs are a classic from my own childhood. But for fun, creative play, I don't think it gets much better than an extravagant marble run creation! National Geographic has a marble run set that is highly recommended that is also an affordable price that you can buy here.
There are so many different science kits out there, it's hard to pick just one! And we loved this one in our family.

Learn about crystals in a hands-on way. Break open 4 geodes with this kit by National Geographic.

I also love this crystal making kitfor those of you who have a future geologist on your hands.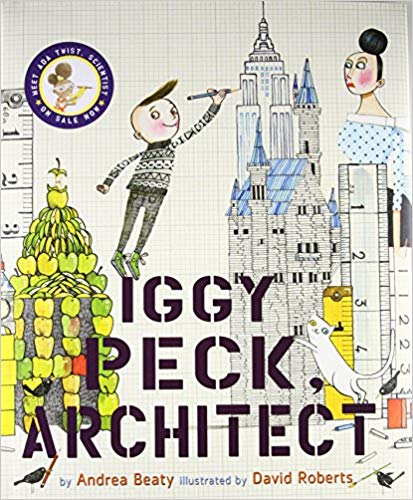 You should check out all of the books by author Andrea Beaty. This New York Time best seller is a popular book for STEM and literature lessons in school – and for a reason! It's great. Learn the importance of teamwork and be inspired by the architectural creations of Iggy Peck.

Wrapping Up
Great STEM education toys encourage creativity, learning, and fun. We've played with countless now in our home, and all of the above toys are my favorites STEM toys of 2021! I hope your family loves them as much as we do.