14 Best STEM Toys for 9 to 10- Year-Olds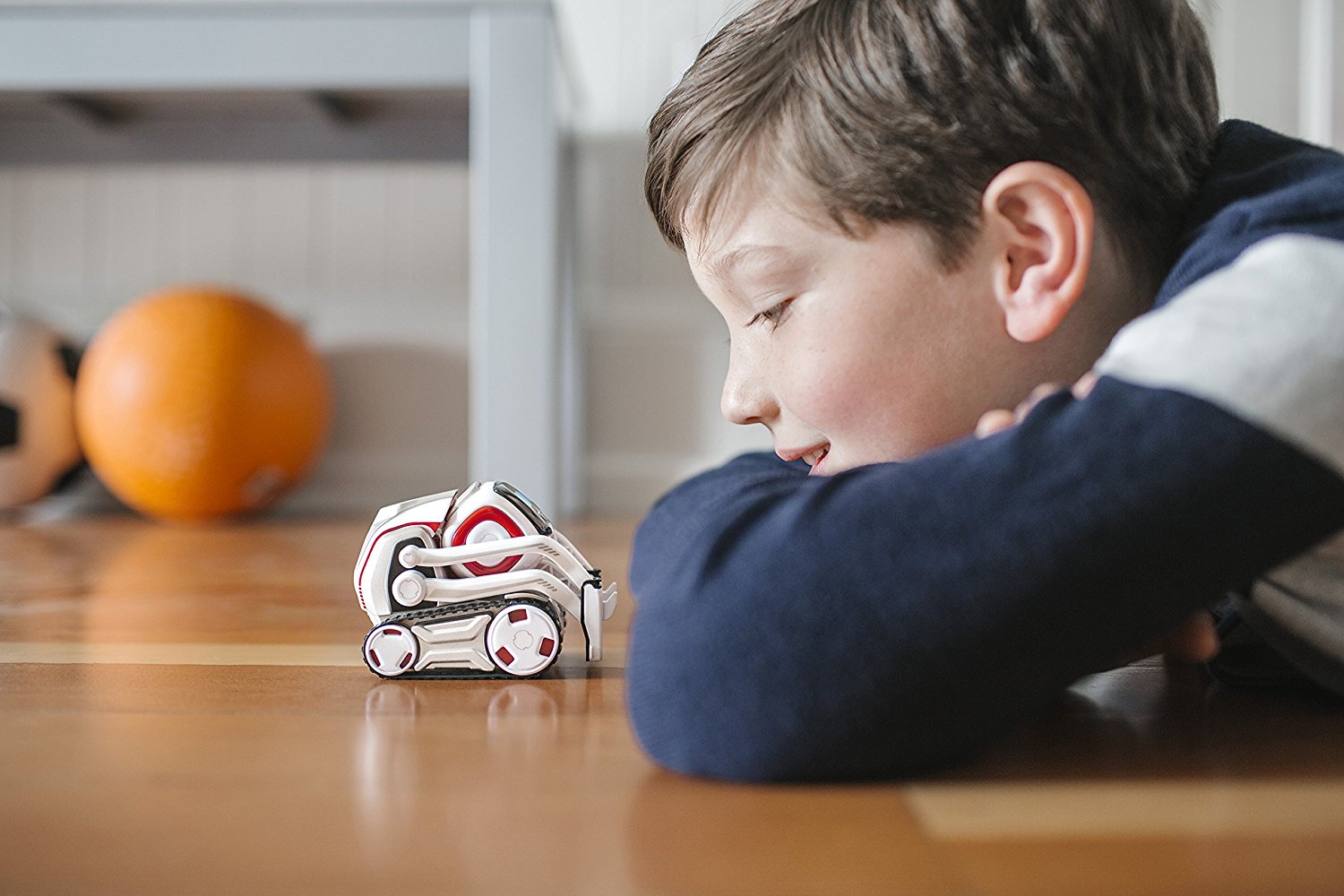 A great STEM toy spurs the imagination and keeps your kids entertained.
Learning never needs to feel like a chore. And these educational toys are certainly going to impress even the hardest kids to please!
Looking for the perfect STEM gift for a nine-year-old for the holidays or their birthday? Well, we've searched for educational toys and games that are STEM-related and applicable to what your 4th-5th grade students are learning in school.
Improve their math skills, science knowledge, and challenge them with puzzles, robots, and some games with the following STEM toys for 9 and 10-year-olds.
Say hello to your new favorite robot! Cozmo has got personality, that's for certain. But besides being cute (and scaring the dog), Cozmo is great to get the imagination of your young programmers stirring. See everything you can code in Cozmo Code Lab with their suggested lessons and activities. View the price on Amazon.
Focus Skills: Learn to Code
Gravity Maze is one of my favorite puzzle toys available! This toy is exactly what your nine-year-old needs to build on their critical thinking skills.
These towers are visually stimulating and challenge kids to use their logic for the maze that carries the marble to the Target Tower. What is great about this toy is that you receive 60 challenges with levels going from beginner to expert. You can buy this best-seller at a reasonable price on Amazon and it is well worth the purchase. View the price on Amazon.
Focus Skills: Logic & Engineering
This toy is great for elementary school-aged students. It challenges them to think outside the box and create 3D constructions.
This fits the 'E' in STEM and gives kids the opportunity to problem-solve. They can begin developing simple architectural skills to turn a drawing into reality! View the price on Amazon.
Focus Skills: Engineering & Design
A fascinating STEM kit that teaches kids about renewable energy. You grow your own living fuel cell from mud. That's right. Mud! This is perfect for kids at this age to teach them a curriculum related to energy and microbial growth. The best part is that kids can track their MudWatt's growth on the corresponding App for smartphones and tablets. View the price on Amazon.
Focus Skills: Environmental Science
This is a fun and educational toy for kids this age learning about anatomy and the human body. Kids can learn about the different organs and their functions in the body. It comes with an educational book to teach about digestion, but kids also get a look at other body systems such as the skeletal, muscular, circulatory system, etc. View the price on Amazon.
Focus Skills: Biology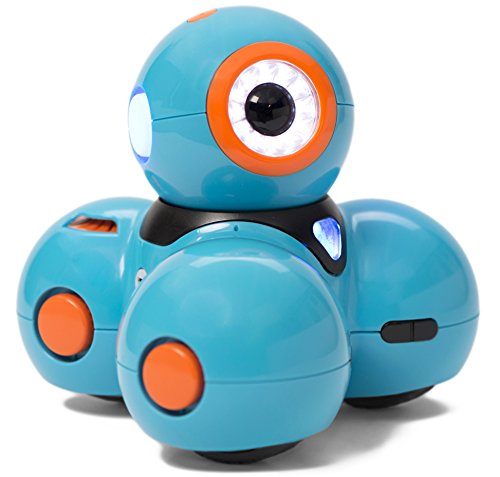 It fits the 'T' in STEM! A very cool advanced little robot that you can connect to your smartphone. This is another one to learn how to code. This is a great technological toy for eight-year-olds to advance their coding skills and more. This is fun! Design paths for Dash, watch him move around, and make noises. Even more importantly, this is a stepping stone for your child's programming skills. View the price on Amazon. 
Focus Skills: Programming
Best toy for electrical engineering, that is!
The Snap Circuits Jr. is a great STEM toy for young kids starting to learn about circuits and how electricity works. It includes 101 projects in an easy-to-read guide book with diagrams. Beginning with a basic light switch circuit, your child will love putting together these projects.
This hands-on learning experience will teach them about currents and how switches work. Projects make fun alarm sounds, music, lights, a fan that spins, and can even turn into a "flying saucer!" It also includes projects that are multi-player games, such as a racing game that utilizes electricity to spin a pointer. Snapping together these pieces on the board is a fun accomplishment for anyone!
We love this toy so much; it is featured on our list of best STEM toys for 8-year-olds too! It's age-appropriate for 8 & up. View the price on Amazon.
Focus Skills: Electricity & Engineering
This is a math board game designed for kids at this age. Roll the dice and pick up prime cards. Remember what a prime number is? (Clue: It can only be divided by 1 and itself.) This is great practice for kids to do their mathematical operations while competing and having fun! View the price on Amazon.
Focus Skills: Math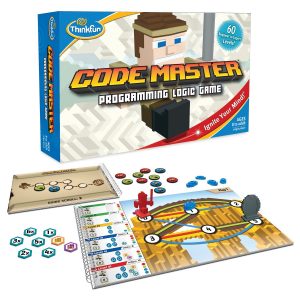 While Dash Robot is my go-to for learning programming, sometimes its also important to take a step back from technology and simply master the thinking process and logic behind programming. (Plus, we like to encourage a healthy relationship with technology at STEM Education Guide! So this is great for some off-screen time.)
This is the perfect game for kids at this age to work on their coding skills if they see a future in technology. Kids have the option to play this game alone or work with others. It is a great way to improve their logic skills by starting with the basics and building upon that. There are 10 maps with 60 levels. Get ready to be challenged! View the price on Amazon.
Focus Skills: Coding
Inspire a future meteorologist with this STEM gift. Set it up in the backyard and start reporting on the weather.
This is perfect too for the kids that are natural performers. What's more fun than learning about the weather and then giving the family their evening weather report? View the price on Amazon.
Focus Skills: Meteorology
Yellow Scope has come out with some awesome STEM toys designed for girls.
This Beakers & Bubbles chemistry kit is awesome! There are so many careers that are within STEM that we forget about – like cosmetic science! There's a lot of chemistry that goes into the make-up, hair, and body products we love. View the price on Amazon.
Focus Skills: Chemistry
Activities are endless with a Makey Makey. Create your own game or turn a banana into a remote control. You can read more about some of our favorite Makey Makey activities here. This is a great toy for learning about electric circuits and what is conductive as well. View the price on Amazon.
Focus Skills: Programming & Creativity
This kid includes 32 experiments and a lab guide. I love STEM toys that explain the processes and skills taught through the kit, making this one a great option! Know a 9-year-old who loves creating experiments? This is a great toy! View the price on Amazon.
Focus Skills: Chemistry
An entertaining multi-player game challenges kids with trivia questions from multiple subjects, including science and math in STEM. For 2-4 players ranging from age 6-12. Each question is by age, so there are no unfair advantages. This isn't exclusively STEM. It covers art, reading, and geography too! But it's one of the best educational games out there! View the price on Amazon.
Wrapping Up
With these fun STEM toys, learning will never be a bore. Kids can begin practicing programming with a robot or engineering with creative building sets. What is your 9-year-olds favorite STEM toy that we should try next? Let us know!