The Top STEM Building Sets for Kids
If you notice your child stacking any items they can find, you might have a future builder in your home.
If you want your child to stop stacking furniture or building forts with your good sheets, consider getting them toys that allow them to build whatever their creative mind can think of.
Whether you're raising a future engineer, architect, or physicist, STEM building sets can help your child develop their motor skills, hand-eye coordination and get their brains moving.
Please keep reading to learn what are the best STEM building sets to encourage your child to keep working with their hands and help them work their way up to a fulfilling career.
Top 5 STEM Building Toys for Kids
A STEM building toy is not restricted to simple building blocks meant to be stacked one on top of another. These days, there's a wide variety of toys to choose from to help your child build different objects. From skyscrapers to robots, the possibilities are virtually endless.
Here are the best STEM building toys to help your kid develop their building skills.
Fort Builder Kit
Do you think you're raising a future architect? If you want a building set that is versatile and lets your child show off their creativity, this Fort Builder Kit from Kiwico is the perfect set for you.
This STEM kit promotes critical thinking by allowing your kid to create a variety of structures, such as:
A cave
A clubhouse
A castle
This fort builder kit has sturdy poles and flexible connectors, so you don't have to worry about your kid breaking it in the process of building. It even comes with illustrated instructions on giving your structures special features, including a secret door and drawbridge.
You can even add other accessories that you can find in your household, such as sheets, to create a fort and further push your kids' imagination.
Why We Love It:
Lets your child be creative
Strong but sturdy materials
Recommended for ages 5+
Do your kids love building so much they will be future engineers? Check out our article 7 Best Building Toys for Future Engineers.
Lego Bricks
How can we talk about STEM building toys and not mention Lego bricks? Lego is something that every child plays with at least once in their life, and it's easy to see why.
With Lego, there's no limit to what your kids can build. These Lego bricks in particular, are very versatile, coming in 33 different colors and allowing your child to create anything from a toy house to a toy car.
Building these items is made easier with the inclusion of 8 toy windows and doors, 6 baseplates, and 6 toy tires.
Playing with lego will turn your kid into the ultimate builder, and before you know it, they'll be building the real thing!
Why We Love It:
Instantly recognizable
Possibilities are endless
Ideal for ages 4 and up
Colorful Magnetic Building Tiles
Sometimes it's clear that your child isn't just an avid builder, but that they also have artistic talent as well. If you see this level of artistic creativity and imagination in your kid, consider getting toys that allow these skills to work together.
These Magnetic Building Tiles from Picasso Tiles are a great way to encourage your child's artistic talents in a way that promotes STEM. With various colors to choose from, this 60-piece set encourages creativity by letting your child strategically create a masterpiece.
Suitable for children as young as 3 years old, your child will acquire a strong sense of colors and geometrical shapes through creating 3D structures. Your child can play alone, or with their siblings and friends for more fun.
Why We Love It:
Colorful geometric shapes are eye-catching
Great for developing building and artistic skills.
Suitable for kids 3+
If you'd like to see the difference between Magna-Tiles vs. Picasso Tiles, I have a comparison in that article. I go over strengths and value so you can make the best decision between the two.
Every kid loves Legos. You can encourage them to build and have fun with a great set. Please take a look at our article, Learn While You Build with New LEGO Education Sets.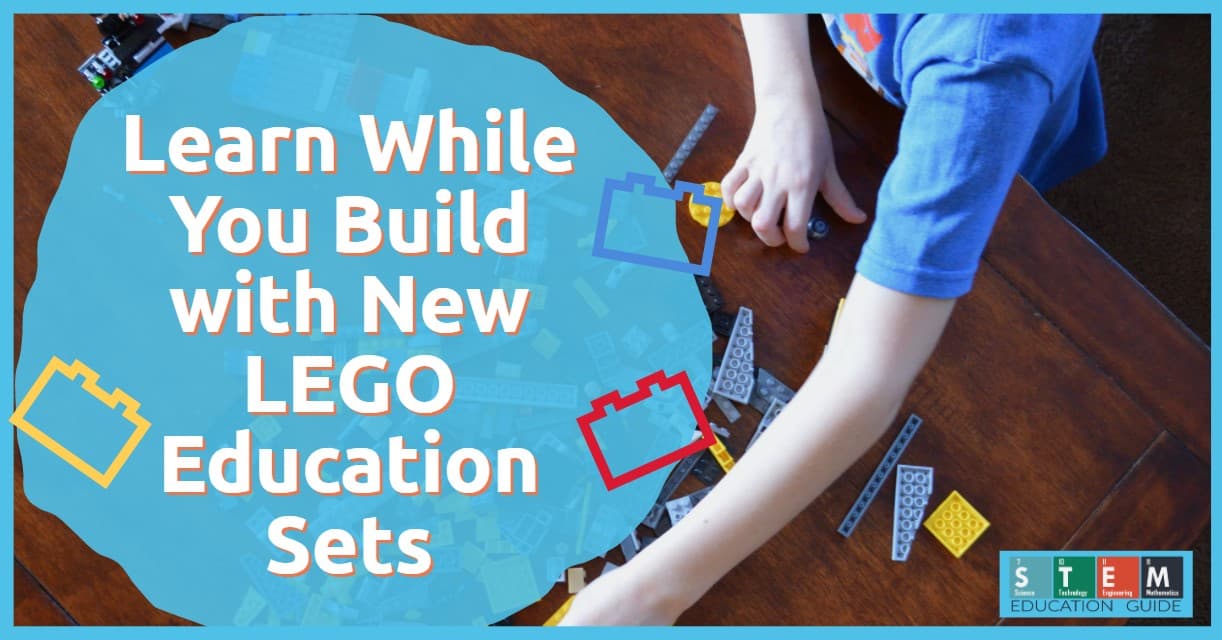 World Architecture Mini Subscription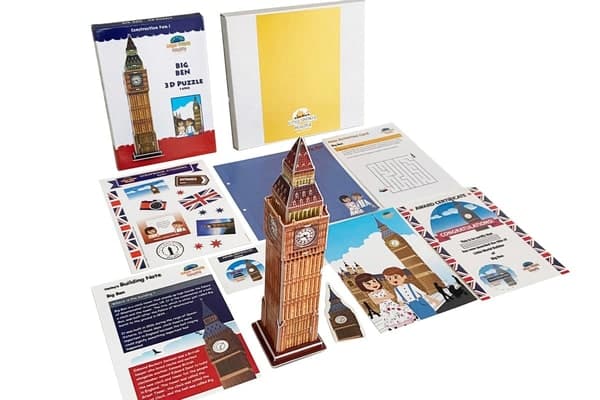 The best toys are the ones that teach your kid about real life, whether it be objects, concepts, or places. If you have a little architect in your hands, why not have them build actual buildings that they can visit?
Have your kid build real-life structures with this World Architecture Mini Kit Subscription from CrateJoy. Get a different world structure delivered to your door every month and let it be their project for the month. CrateJoy offers 3 or 6-month subscriptions.
The first kit is a Big Ben Mini Kit, followed by other kits of famous world structures such as the Eiffel Tower, the Empire State Building, and the Sydney Harbour Bridge. Teach your kid about the world one structure at a time!
Why We Love It:
Teach your kids geography and building all in one
Each kit comes with additional fun activities
Great for kids age 6-11
Robot STEM Toy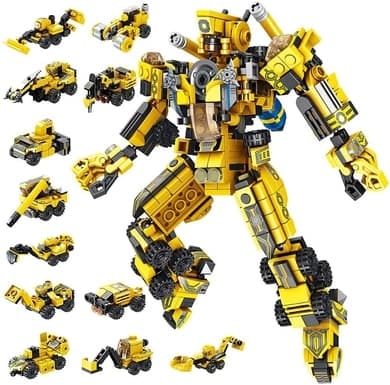 If your child loves building, don't limit them to STEM building sets that only let them make buildings and bridges. There is an extensive range of things that children can build using the right set, including robots.
This Robot STEM toy set from Vatos Store allows your child to build the ultimate robot. With 573 pieces, they can build a giant flexible robot, or 12 city engineering vehicles that each have two forms. With so many pieces, this set test your child's problem-solving skills and helps develop their critical thinking.
What's more, these Robot building blocks are compatible with other building blocks, such as Lego, which opens the door to even more possibilities for your child's creativity.
Why We Love It:
Great for kids interested in engineering concepts
Compatible with Lego and other blocks
Perfect for ages 6+
Wrapping Up
If your child is interested in building, it's important to encourage them by giving them the tools they need to succeed. A great start is by giving them STEM building sets that promote growing the skills required for such a career.
These toys are a great start, but pay attention to your child's interest to find out what else can benefit them!
I hope you've enjoyed this article. Please check out more from us at, 7 Kindergarten STEM Kits for Your Children to Improve Their STEM Skills.