10 Arts & Crafts Subscription Boxes Kids Will Love
Today, we're putting the "A" in STEAM with these 10 creative arts and crafts subscription boxes for kids.
If you're looking for a subscription box focused on science experiments or coding, we have a full post on STEM subscription boxes too!
But, in that post, we don't have many dedicated to the arts. It's time to fix that! While we typically focus on STEM, I do think the arts deserve their place.
Our family has tested so many art subscription boxes. I love the arts myself, and I used to subscribe to a watercolor box for adults. Really, I think I have a subscription box addiction… it's just so fun to receive a box full of surprises every month!
Here are 10 top-rated monthly arts & crafts subscription boxes for kids. No single box is the same! Some include books to accompany a project, while others may still have a science focus. I hope it helps you find the right monthly subscription for your family.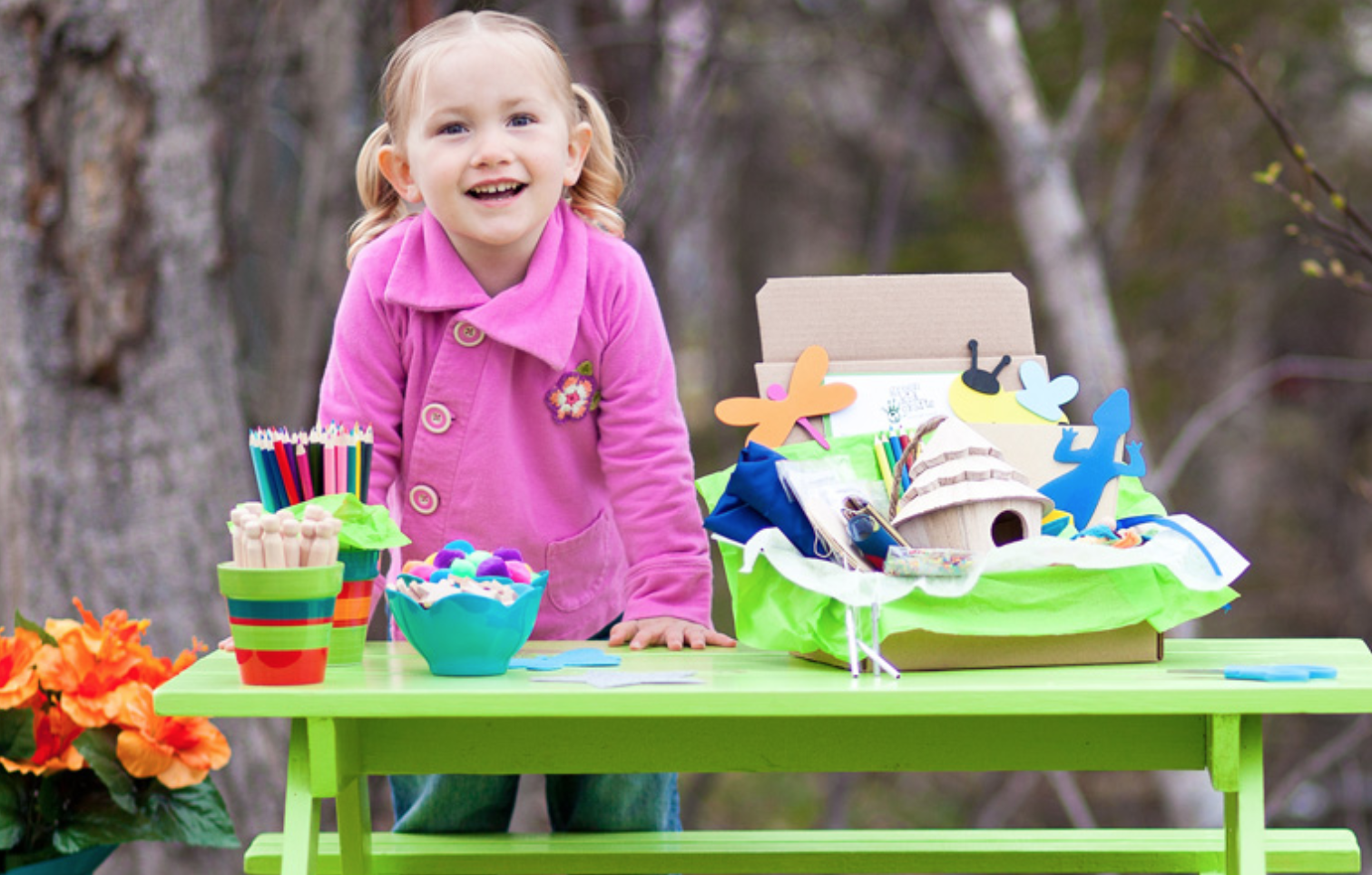 Why this box? Green Kid Craft is a great combination of science and the arts. This is a great option for young children! They have 3 subscription options according to your child's age. I love that it combines both a science lesson with a craft.
Also, I have a full review with my kids if you'd like to see an in-depth review of Green Kid Crafts.
Kids Ages: 2 to 10+
You can find more information and current price for Green Kid Crafts here.
KiwiCo provides a variety of educational subscription boxes for kids – including art & maker boxes! The Doodle Crate includes a different craft every month that teaches a new technique or tools for different projects. This box is great for older children looking for a fun, unique craft project.
Not only do these activities teach important skills like color theory and perspective, but they also help build self-esteem as children explore their own creativity.
We have been subscribed to KiwiCo for a few years now. You can find our review of KiwiCo here.
Ages: 9 to 16+
You can check out all of the crates at KiwiCo and current pricing here.
(Use my Coupon Code SHARE30 for 30% off your first month)
We Craft Box is a great general craft box that sends quality name-brand materials that last beyond a single project. Everything is included that you'll need (except for scissors) and can be shared.
Why do I really love it? It's a great deal for siblings! Each box includes enough materials for two children (or for you to do the craft twice!)
Ages: 3 to 9
You can find more information about We Craft Box here.
I love this box because it includes multiple crafts themed to the month's holiday, from Mother's Day to Thanksgiving! There are also recipes, and a family game includes in each box. Think of it as your family's complete holiday celebration in a box.
Kids Ages: 3 to 8
You can see what's in the box and gather more information here.
Raddish Kids explores a different type of "arts" …. the culinary arts! It was founded by a former teacher and packed with educational content, beyond simple recipes.
Kids get an activity pack with recipes, dinner conversation cards, and more. We received the box and thought the recipes and cards were really well designed. However, you do still have to go grocery shopping for the ingredients – the food isn't included.
If you'd like to read my full review for Raddish Kids, you can check it out here, Raddish Kids hands-on Review.
Ages: 4 to 14+
You can see more detail about Raddish Kids and everything that's included here.
This is another fun monthly subscription. They offer a monthly theme with a kid-friendly craft box, including materials for creating the item and detailed instructions, fun facts, and an engaging story that will keep kids engrossed in the process of making their monthly craft.
Go ahead and check out everything they have to offer here.
Ages: 3 to 8
Looking for a specific type of project? There are niche art subscription boxes for everything from watercolor painting to woodworking. This woodworking subscription is designed for kids and comes with great projects. It's great for engineering lessons too, like building this marshmallow catapult!
We love this handmade craft idea. You can see everything my kids built in our review here.
Ages: 7 to 9
If you're looking for more woodworking kits, make sure to check out our article, The Best Woodworking & Wood Building Kits for Kids.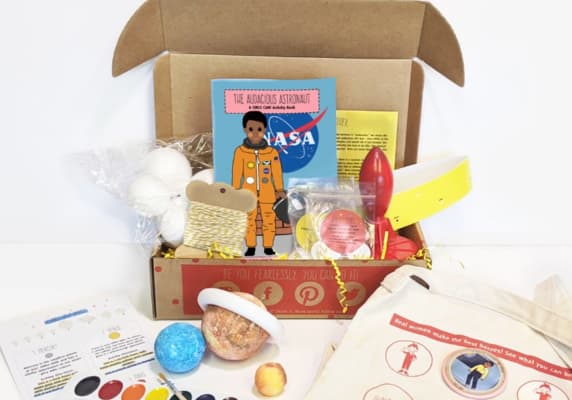 This box is designed specifically for girls! In each box, she'll have a hands-on craft project, as well as an activity book about a famous woman in history. This is a great mix of STEM and Art!
Ages: 5 to 10
You can learn more about GIRLS CAN CRATE here.
Maker Crate is made by KiwiCo, like the Doodle Crate above. So what's the difference? In general, the Maker Crate seems to have higher quality projects, like making a punch pillow or macrame. This makes sense as it's for older kids and adults.
It's also $10 more expensive. If you're looking for simpler crafts, the Doodle Crate is great. If you want more projects and to learn new skills, go for the Maker Crate!
Of all these craft subscriptions, this is actually my favorite one for adults to check out for themselves! You and your child would love doing this one together.
Ages: 9 to 16+
You can see everything in this Crate from KiwiCo here.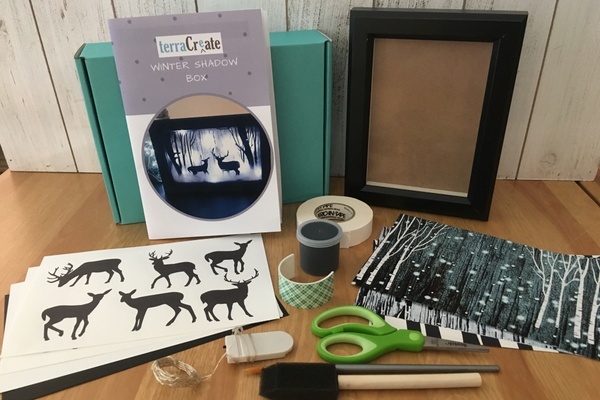 Terra Create has very unique crafts that you won't find in many. This is another great one to do as a family. Upgrading to two sets is only an extra $10 (that's like getting one box 50% off).
Projects have included making soaps, candles, dream catchers, and more. This is definitely the most unique handmade craft project I've seen.
Ages: 9 to Adult
Check out every craft they have to offer here.
Wrapping Up
Overall, Green Kid Crafts is my favorite for combing science & art! If you're buying for siblings, We Craft Box is the best deal.
But all of these boxes are great – it depends on if you're family is looking for advanced projects, holiday-themed crafts, or educational lessons alongside a craft. If I could get all of these arts and crafts subscription boxes every month, I would!
As a homeschool mom, I get to enjoy spending extra time with my kids making crafts and art ideas, and performing science experiments. I get a lot of inspiration from these homeschool subscription boxes.